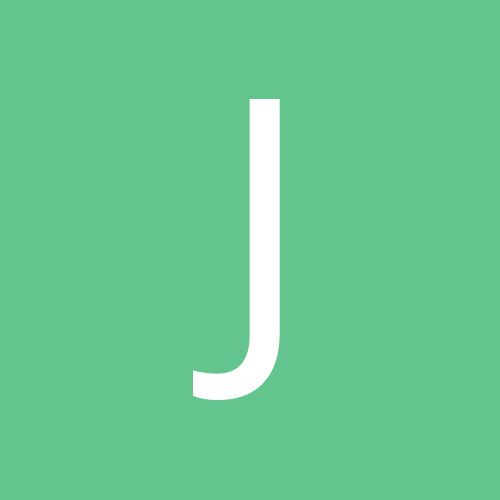 Content Count

94

Joined

Last visited
Everything posted by JKC2016
7 months out, 5 pounds from stretch goal weight. I eat 1700 calories a day. I exercise daily. I think maintenance will be around 2000 per day. I've been steadily increasing calories for 3 months and continue to lose weight. I eat really healthy food. Lots of fresh vegetables and fruit. Lean protein, only whole grains. I eat fairly balanced macros, much higher carb than most. 25% protein, 35% fat, 40% carbs are my goals. It is working very well for me. I am right center of normal BMI range now.

I never used shakes or bars or fake sweeteners. In the early stages I used unsweetened protein powders in soups, and as soon as possible I transitioned to real food. Super happy with my choice and I'm now right in the center of the normal abMI chart. For liquids, drink water. No need to use any sweeteners if you don't wish to.

I just responded and I don't see my post. The basics were--easy recovery, very limited nausea and pain. If you go forward, likely you will be up and active quickly. We are all different, no guarantees. Best of wishes!

Very little pain, I was up and walking lots the next day. I'm 7 months out and have only thrown up 3 times. Once right after, and 2 times with the foamies after eating too quickly. Recovery was really smooth, nothing scary. I'm 7 pounds from goal weight now. Right in the center of healthy BMI. Things to know, I still struggle with food cravings and emotional eating at times. The cool thing is, I don't let that derail me, I get back to healthy choices right away. Used to me I'd binge eat for days. Whatever you hear, it is still possible to binge after surgery (not in the first few months, but six months out absolutely.) Most of us still struggle with food demons. Sticking with whole foods and away from sweets helps tremendously. I weigh daily to keep me honest with myself and watch trends. I have an Aria scale that syncs with my Fitbit and Myfitnesspal.

Lean protein, veggies, whole grains, lots of water. Doesn't cost a lot. Buy on sale and freeze in smaller portions. Liquid diet isn't healthy or sustainable. Great that you are reaching out after 15 pounds. Do you have a bariatric support group near you? That is super helpful. Reading and posting here is great. Recommit to what works and you will say goodbye to those extra pounds.

Increase water and calories along with exercise. And consider a scale that measures lean and fat. Watching fat percentage go down is more productive than watching weight. Oh, and body measurements too. I'm eating 1600 calories daily now and losing weight. I'm 5'9" and 147 pounds (down from 237). I hope to end up eating close to 2000 per day, with an active lifestyle. I'm 7 months post op. I eat only Whole Foods--lots of veggies, lean protein, fruit, whole grains. Feeling fabulous and only 7 pounds from goal. Daily exercise is key for me.

Try topping your fish with something moist. Salsa, sour cream or yogurt, stewed veggies. Goes down much easier. Yum.

You may be eating too little! Our bodies are careful to hold onto pounds if they are afraid they won't get enough calories. Figure out your resting metabolic rate (formulas on the web). Eating that many calories and exercising is a great strategy. To break a stall, another strategy is to have one day of high calorie intake (up to 2000) with healthy choices, try including avocado, nuts, cheese...and then eat about 100 calories more than you have been typically for the next six days. This can have a really great impact. Don't be afraid to try going up, and if you see a small increase in weight, stay on it and watch. Weight straining is incredibly helpful too. Best wishes!

Vegetables and fruit are carbs too, and we need a wide range for optimum health. I do fairly balanced macros. 40% carbs, 30% each protein and fat. Most of my carbs are veggies and fruit, but I eat whole grains too. When I tried cutting out all grains it led to cravings and trouble. We are each so different. Experiment and you will find what works for you.

The sooner you get away from protein shakes and bars and on to real foods the better. Following your doctor recommendations, incorporate tuna, salmon, ground turkey or chicken. Mix or blend in plain Greek yogurt and spices you enjoy. Beans, eggs, cheese sticks, jerky--there are so many tasty and quick ways to eat protein. The trouble with powders and bars is they limit your intake of nutrients and they are sweet and encourage thinking about other sweets.

Few of us had wholehearted support from family pre surgery. Try not to worry about that. If you choose surgery, your support people will very likely be fully behind your success. It is scary to have a loved one go into surgery. I told only 4 people pre surgery (mother, 2 daughters and spouse). 3 were against it. And now they all feel really good about my results. This is a highly personal journey. It requires commitment to healthy food choices and regular exercise. You will be able to eat after surgery (several months later) and it is still work to lose weight. If you choose, you can eat enough calories to gain back the weight. The difference is you have a great tool to help with portion control. If you use it and make lasting lifestyle changes, you will lose and maintain. The time between now and surgery is a fabulous time to put those lifestyle changes into place. Switch to water as your beverage of choice and aim to drink 100oz water per day. Eat whole grains only, and stay away from prepared meals and processed foods. Increase your vegetables, stick with lean protein, some fruit, very little sweets. Making this your primary eating style will prepare you for success with surgery. Oh, and eat slowly and chew your food well. Maybe your father will join you in those changes. Best of wishes on your journey to health.

I'm loving the progressive workouts in Jillian Michaels' 90-Day Body Revolution. I'm on day 50 today and loving my level of fitness and muscle definition. The 35 min per day in my own living room is working perfectly for me. If you weren't very active, I recommend starting with her 30 Day Shred first to get ready. And use her modifications and go at your own pace. Try eBay for better prices.

How to Break a Stall, from Jillian Michaels' Slim for Life (paraphrased) Track everything you eat for three days and make sure you really have stalled and aren't just slipping. If you are confident in your food and exercise levels being at a place where you expect to be losing: Have one really high calorie day (she says 2,000 calories, it would be the most you can manage up to that). Try for healthy fats like avocado, nuts or nut butter, full fat dairy--not junk. For the next six days, increase your previous normal calorie intake by 10%. So if you were eating 1200 per day, eat 1320 for the next six days. This will reassure your body it is not starving and shift it back into fat burning mode. If you are freaked out at the idea of adding calories, realize this is only an additional 1700 calories over the entire week, which is only 1/2 of one pound, nothing to be afraid of. Me again: I think I did this by accident, before I read it. I had one day of over indulgence at a BBQ and then I've been trying to increase to 1400 total per day. And I was concerned because I gained a little. Then I looked at the numbers and I'm down a fat percentage, gained 3 pounds of lean and lost one pound of fat! Which was an interesting feeling--I need to remember the goal is not weight loss. My goal is health and a relatively low body fat percentage. Which just might mean that I stay near my current weight of right around 150 and shift some weight from fat to muscle. I'm going to keep an open mind about what my ultimate goal weight might be. Right now, I can tell my clothing continues to fit more loosely and I'm gaining muscle definition and feeling great.

Plain kefir is a great quick snack. Plain, not sweetened, and 1/2 cup, not 1 cup.

I'm now over 6 months out and eating 1500-1600 calories per day and still losing. I do 35 mins a day of circuit training DVD (I'm on day 47 of Jillian Michaels' 90-Day Body Revolution). Great muscle definition and energy. More food, more water, more exercise is my advice.

I was sleeved in Tijuana at BMI 30. Six months later I'm super happy with my decision. The whole process has gone well. I needed help with portion control. The most important thing is to eat healthy before, during after. Don't do it if you think it will cure you. You will likely still struggle sometimes with food issues, you may need counseling (I did). Daily exercise, healthy lean protein, vegetables, fruit, some whole grains. Very limited indulgences, and only on days I feel very positive and grounded in my goals. Lower BMI isn't a reason to shy away. Just know it is still work, and loss may be slower. In six months I've averaged 10 pounds lost per month, with larger losses in early months and tapering off now I'm nearly to goal and working on getting maintenance level calories.

Mostly protein, vegetables and fruit. I also include whole grains in moderation. And I eat low fat dairy and as I reach goal I'm incorporating some full fat dairy and nuts. My focus is on whole foods.

Cruises are great for healthy vacations! A morning workout at the gym, tons of walking on shore, and great healthy food options. My mindset and commitment are what makes the difference between indulging in things that will take me off a healthy path or being even healthier than at home.

Best results with 1gram of lean protein for each pound of lean body weight.

Focus on healthy lifetime habits. Whole foods you make yourself are best. Exercise daily. Lots of water. As soon as you can, get off the protein powders and bars and eat real food. I had surgery at BMI 30. I am 6 months out and over those months lost an average of 10 pounds per month. I am in the exact center of the healthy weight BMI now, have tons of energy, look great and am super pleased with my progress. Don't worry about speed of loss, focus on how you will live for the rest of your life.

4-5 mos out I could drink as much water as I wanted. Just keep drinking water and you will be right back to it soon. I found very warm water easier to drink than cold or room temp for awhile. Water has been my only beverage since leaving the liquid phase.

Whole grains are fine. I make my own muesli with many whole grains rolled cereal, bran, flax, millet, seeds and nuts. I cook 1/3 cup of that and 2/3c water in the microwave 3.5 mins. Then I stir in 1/2c cottage cheese and some fresh berries or sliced fruit. Delicious and filling and hits a wide range of nutritional needs.

Every person is different with speed of return to good fluid and food intake levels. I worried about this and it has been fine. Highly likely you will do just great. Small chance you will struggle. Always worth focusing on healthy habits and fluids now, maybe by joining your wife in healthy food and activity habits you will make a lot of progress too.

Exciting! All will be well.

MFP is easy once you have done it a few days. Definitely worth the time.