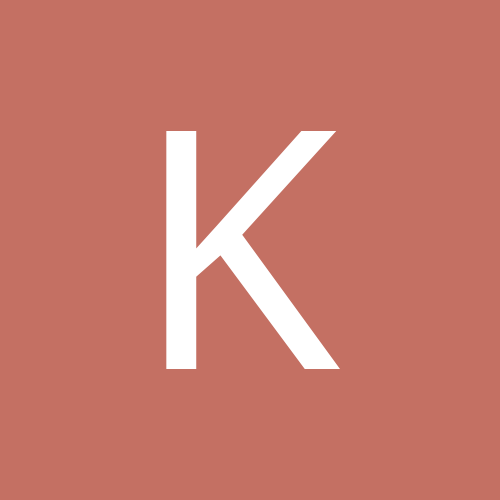 Content Count

37

Joined

Last visited
Everything posted by KAAI5
Yep you buy your own! Welcome. I've found lots of Facebook groups too that are helpful. I too didn't have real life support and it's nice following others on this journey! Good luck! It's the best thing I ever did for myself!

All the anxiety and stress just melts away once you're on that table. I don't remember any of it! I do have lots of pain from my period, trapped gas and just the bruised inside feeling but it's getting more manageable. Definitely take walks!

Mine was also yesterday and yep, the dry mouth is awful! It seems surreal still!

Also was my first big surgery, I googled way too much so that didn't help! Just think about how amazing you will feel a year from now, that's what I was doing.

I felt the same way, a rush of unexpected emotions and fears. Right up until they put me under yesterday morning. I have to wait 4 hours before they could start and it was rough being with my thoughts. I think most are likely nervous. It's a big deal!

They won't let me use the spray. I should've sneaked it bc my mouth is so dry and their sponge thing lasts like a minute!! Happy surgery day pink!

I was so nervous and anxious this morning but my surgery is over now and I wish I hadn't got myself so anxious! So far so good. Just plan to be busy clear liquid day, it takes your mind off it all a little!

So far so good other than the pesky dry mouth. The wait was long, about 4 hours but then I was out and awake again in what felt like minutes! I hope the others that had it today are doing good. Keep hitting that pain button

Today is the day! I barely slept and I'm anxious, nervous, excited, scared, happy and all kinds of things all at once! Good luck to those having theirs today too. Happy August everyone!

Mine in tomorrow @ 8:30 EST. I packed earphones too.

Did they allow the biotene or you just did it when they weren't watching? Lol I have some bc I have a friend that said the dry mouth was the worst! I'm really not looking forward to that.

Sounds like we will all leave clean houses lol! Hope they are that way when we get home. We just moved in a few weeks ago so I've been doing a lot of lifting to get things out of the way so I'm not tempted to overdo it too soon after surgery. I have all my broths and several different Protein shakes incase my tastes change after. Just need to pack my bag. I've read about getting biotene spray for the day after when you can't drink all day to help with the dry mouth, I hope I don't forget it and my nurses allow it! We love Pokemon go!

Me too! Trying to keep busy cleaning but when I stop I start over thinking it all! I'm arriving at 8:30 so hopefully by the afternoon it's done and I can quit over thinking and concentrate on the journey ahead!

Almost time for our surgeries to begin, I'm on Monday, anyone else?

I hear you. My surgery is the 1st and this 2 week diet has been rough even though I've still been allowed one actual meal a day. Today I'm full liquid until sun night. My family made bacon and cinnamon rolls and I'm here questioning my sanity hahahaha One thing I keep mourning is the idea of never being able to enjoy a cold beer after a day outside in the summer or even no longer being able to gulp down Water to satiate my thirst after working up a sweat. And hearing that salad will probably be an issue for some reason bothered me more than it should, if I liked salad so much I might not need this surgery lol!! I keep wondering if this is the right choice, can I say goodbye to enjoying huge meals out? drinking as I eat? It's not an easy road we have ahead but I know deep down its the right one. We are giving up our codependent relationship with food, not the entire relationship. We are going to learn to love food in a whole new way and much smaller amounts. More than that we will be able to fit in those seats and not worry every time we are invited to an unfamiliar place if we will fit in a chair or have to stand in pain bc we might break the chair or something! I think that's worth it. For me, I have to make this 'sacrifice' and end the bad relationship in exchange for a longer life with my family, that's worth more than a chimichanga covered in cheese and guac washed down with an ice cold corona! There's a person out there waitin for you to feel ready to add them to your world, I think that will be worth it for you. This is going to be interesting for sure! Scary and at times we are going to wonder wtf we have done but I truly believe in the end we find it was the best decision.

You look great!! Thank you for sharing, I'm pre op and reading stories to counter the nerves over it all! Yours is the first I read today and it eases some worries about whether this is the best choice

Unjury does a chicken soup protein drink. It's not amazing but did switch up the sweet flavor for me!

Aug 1st for me. My pre op is 2 shakes and a meal that's high protein low carb. So I'm lucky from what I'm reading of people having to do just shakes!

August 1st here! Had my pre surgery today, final blood draw etc, got my scripts for after surgery. Starting to get nervous. This is my first major surgery and I haven't had many other health issues.... Yet. so I've been doing the whole 'maybe I can just do this on my own' dance in my head then I slap my head and say 'NO!' Ha. I think I'll be convincing myself it's the right choice right up until they knock me out!