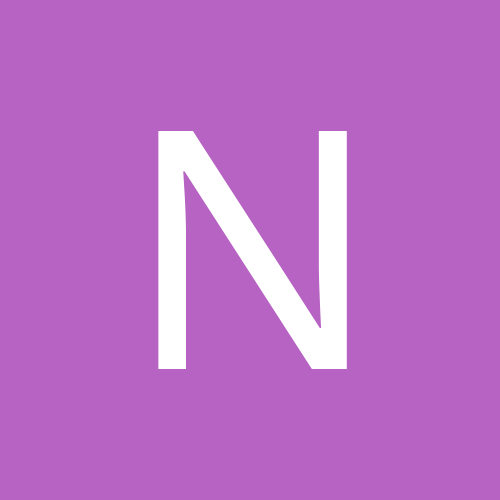 Nancy1955
Gastric Bypass Patients
Content Count

114

Joined

Last visited
Everything posted by Nancy1955
BUMMER! Was to have my Gastric Bypass Surgery on Tuesday, Oct. 6th, but found out I have mild diverticulitis today. Everything is CANCELLED!!! I have to be an antibiotics for 7 days and have a colposcopy BEFORE I can reschedule my bypass. QUESTIONS...do I stay on the Protein drinks that I have now been on for 2 weeks or do I stop and restart for ANOTHER 2 weeks? NEED WORDS OF WISDOM please!!!

Several people in my support group have said they have experienced level 10 pain between 2 and 5 weeks after surgery. One friend remarked it was so painful that her husband had to help her in the bathroom and she had to take lots of pain medication! Others remarked that it had happened to them as well. They were told it was NORMAL! I am at the beginning of my 3rd week and dread this pain that might happen to me.... Have you experienced it? They say it is on the left side where most of the surgery took place.

I too have had horrible pain from that larger area and today is the 7th day. I do have a drain and understand that once that is removed, I will have less pain. I have a difficult time getting in and out of bed and up from my chairs. Lots of muscles so weak ! I continue to use a heating pad, a pillow close to my tummy helps when coughing. I do take some pain meds when I hurt too. No problems with strictures, ulcers, nausea, gas, drinking liquids or anything else! Everyone is truly so different! Happy to have a local support group that meets each month. ????

Please add Nancy Carter to the October 27th list. Gastric bypass

Hi I go to the weight loss center at Mission Hospital in Asheville, NC too. I also attended the support group tonight as well. Would love to stay in touch with you! Nancy

Hi GUYS I have not had my gastric bypass yet but saw an item on their shelf at GNC that MAY help us as we lose hair. It is called VIVISCAL in a pink and white box. Under the title it has Hair Growth Program. Next it reads that is NOURISHES thinning hair and promotes existing hair growth* from within. 60 tablets Extra Strength Dietary Supplement PRICE is 49.99 but it is less right now~ Just sharing to see if anyone has heard of this or is someone has tried it....

Our surgeon gave us little cards to hand to restaurants saying that we had WLS and would like to select items from the child size menu.

My nutritionist did not want any oh us to get the o Premier protein as it did not contain Whey?

I am waiting to hear how the OCTOBER 6th people are doing this afternoon. Really hope to hear from each of you! Rest, sip, and know we are holding your hand!

Hi BayGal Things will go really well for you tomorrow. Hang in there~ Prayers and strength for you and family

How is your constipation now? Did your surgeon agree with your taking all that BM medicine? Keep us informed and we are thinking of you.

When are you scheduled for surgery? It is good to see things BEFOREHAND your surgery! Let me know what they say. Fingers crossed that it is just fine!

I had to cancel my October surgery due to an infection! I will reschedule once I am off my antibiotics... Hopefully 7-10 days. Should I continue on my liquid diet during these weeks or should I eat some bland foods for a few days and then go back to my liquid Protein drinks until surgery? I have mild diveliculitis and was asked to eat bland foods to help with healing . I never have had this colon issue!

Thank you all for helping my keep my chin up! Yale care of yourselves along your way. Bless each of us~

Oh my!!! What you gonna have when u get home from surgery?

Well what other choice do we have at this point? I posted that I has a "wand infection" how funny, but actually it is a mild case of diverticulitis. Never had this before but the pain in my left groin area was off and on. Decided I'd better get it checked out with a CT SCAN. Dr wants me to eat bland foods so I had to stop my liquid diet. I guess I will start those all over again soon. Please let me know about your EKG TEST! What must they do now? Prayers for you!

Thank you so much for sharing your thoughts! Will try to reschedule SOON! I guess it was good that I went for a CAT SCAN before my surgery to see what the pain was from. Not a good thing to deal with During my operation!

Just found out I have to cancel my Oct 6 gastric sleeve due to wan infection. I am so upset! Had been on protein shakes for 2 weeks and everything was packed. Advise?