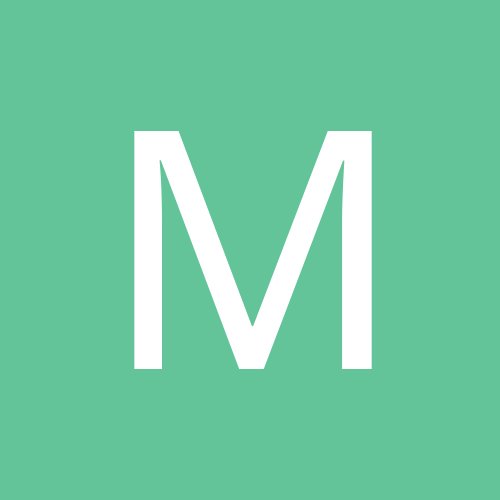 mommyfrog3
Gastric Sleeve Patients
Content Count

126

Joined

Last visited
Everything posted by mommyfrog3
Mine is almost the same as above. Guess it depends on the program that you are in. But mine required 6 months nutrition classes. Plus psych evaluation along with pulmonary and cardiologist visits. EGD test. Just keep jumping through the hoops. When I first started I thought this would take forever. But now I'm over half way done and looking forward to a December surgery date. It will go fast....trust me!

I was told by my surgeon that it usually takes about 2 weeks. I have seen some sooner and some later. But 2 weeks seems about average.

@Elode.....Sweet! Rock those boots girl!

Can't wait for my leggings moment!

hahahaha! You sound like me. I had to just make a list of every appointment to make sure that I didn't miss anything. One thing I really appreciate is my surgeon's office calls me with a reminder the day before my classes. That makes it nice. Unfortunately I didn't have the choice of EGD or not. My surgeon makes it a requirement for every patient. Good luck to you all!

Had my EGD on Friday and all is good. Now 3rd nutrition class on Tuesday then I'm officially half way through my classes. This process is moving along! Can't wait for December!

Keep taking those baby steps! We will all be apart of the losers bench very soon!

It is true that all programs are different. I had to have 6 months of nutrition classes. My surgeon has requirements like visits to cardiologist and pulmonary drs. The pulmonary cleared me right away. But I do have to return to the cardiologist for a echo. No medical reason but just for precaution. Plus I had psychologist and nurse practitioner exams. It's a lot of appointments but they are required. Good luck and hope you have an easy process to finding the new you.

@tstarkey704...At least it's done and your moving on! Glad it all went well.

I know 6 months seems like a long time but believe me it will go fast. I started this journey in May with my seminar then the appointments started coming from there. Now I am officially half way through. And should be sleeved sometime in December. Use this time to research and find out all you can about your surgery. As far as scheduling your appointments you could always call your Dr's office and ask them to explain how the process works. My surgeons office pretty much made all appointments for me except for the cardiologist and pulmonary. You will be fine. Just relax and breath! Remember were here for you!

Glad you all are doing well. Can't wait for my turn! Prayers for speedy recovery and strength to you all! Enjoy the new you!

I chose Dr Wynn with the Chrias group out of Christiana Hospital in Delaware. They are a center of excellence. I have found them to be very thorough. Now I am using my bcbsde insurance but I'm sure they do self pay patients. It's worth a shot. My surgery will be in December sometime. So surgery wise I can't say but I do know that all the front desk and Dr Wynn herself are very courteous and skilled. Hope this helps.

Congratulations to you all! Keep us posted!

I think it's normal to be nervous. I am half way through the process and with every Dr visit and test I take I mark it off in a book as a small victory. It helps me to keep a positive attitude. You will be ok. We are all in the same boat heading to the same destination! It helps to know that we're here for each other! Welcome aboard!

so sorry to hear this! It is true that your surgeon has your best interests at heart. Just know that we are here for support! Prayers coming your way! Keep us informed!

Congratulations and good luck to you all! Keep in touch! I'm so excited for each of us! We're doing this! Prayers and strength for a speedy recovery!

@tstarkey704....They use the word sedate but I was completely knocked out! The last thing I remember was the surgeon saying "ready for a little nap?" Then I woke up and it was done! I couldn't wait for it to be over with either. But just look at it this way.. it's one more check off the list! Thanks for the support. I will be thinking of you @@cindyw41 on Sep11. Don't worry you will come through with flying colors!

@neequa25...I agree! I had my pulmonary appointment on Monday and I also thought it was a waste of a copay. I was in the office a whole 10 minutes! But at least I'm cleared! Now back to the cardiologist for a echo and clearance. Then 3 nut classes left! We're on our way!

I have found that almond milk works great. It's only 30 calories for a cup(use the unsweetened) compared to skim milk that is 90. And it tastes good in pudding!

We're in the same boat! I am 46 and have 3 sons. Ages 25, 21, and 19. I have also been on that same yo-yo ride! Enough is enough! I will be sleeved sometime in December. Have about 3 months of classes left then it's waiting for insurance approval! Glad I found some people my age and would love to chat back and forth about our journey! Congrats to all!

I used to say that I would never join a gym. But here I am...just bought a membership yesterday to a gym that has a pool! I have been going as a guest for a few weeks and been water walking with my mom for 2 hours a day 3 times a week. I have lost 13 pounds in about 4 weeks! It's amazing! It's great exercise and the good thing about it is you don't feel tired or hurt. It's exercise that I really enjoy and its working!

Agreed. My surgeon actually set up the psychological evaluation and my nurse practitioner appointments. Good luck! I will be sleeved sometime in December but would love to be your buddy!

@Elode....Love the naked pic Idea! This will also be my motivation to stay on my liquid diet! This just keeps getting better!

Thoughts and prayers coming your way! Pull that strength from inside and do it! We're here for you!