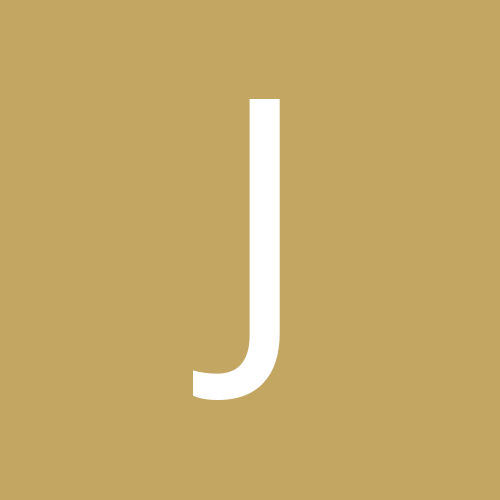 JosieAppleHead
Gastric Sleeve Patients
Content Count

188

Joined

Last visited
Everything posted by JosieAppleHead
Same here, I was frustrated waking up at 5 am weekdays to walk 3 miles before work. To see no results and weighing even more than when I started. Missing my fatty foods all for more weight? I said to myself, working out a week or two and gaining weight is not muscle and it's not water, but my clothes were loose and I felt lighter so where was all this madness coming from? I read some where something that made a lot of sense, all the stresses and strains from those workouts causes tearing and release healing liquids that take time to go away. So what you see as a plateau could be your body going through a healing process. And that binge will not set you back as bad as you probably felt afterwards, let that self affliction of hurting yourself go and fast. It is better to stay at a weight than gain. Sent from my iPhone using Tapatalk

Posted mine on FB in a local plus size sales group.

Try adding the unflavored unjury kind to grits or Soup try the powder kind. I couldn't do any thing but Syntax nectar they sell the individual packs at Vitamin Shoppe see how you like them with the milk you drink I started with the Lactose free fat free milk from Walmart now I use almond milk 30 calories with my Syntax has no after taste or smell.

I tried it but it didn't go to well the whole liquids and solids had me with the bubble stomach. My doc and nut said cereal was cool but the cheerios and brans stuff (Which I love anyway) but not since then. We had surgery around the same time so you should be able to try it.

You have come to far to turn back now. you are 20lbs from losing 100lbs thats major. Why are you sabotaging yourself? tfarr, you have a beautiful baby in the pic with you who is cheering for you to be her role model and in her eyes you are the best and whats crazy is you know you are worth this, you know you deserve this and you know you can do this. Why are you afraid of your own success? Pull up those boot straps throw out all of that junk food and do this cause it will make you feel good about yourself and good about life and good about your health. HEY LADY, YOU ARE WORTH IT! The only thing between you and losing this weight to your goal is YOU! Now big huge hug and lets look at this as one meal messed up back to plan.

Which stage are you on week three for most people is different.

I went from a 44DDD TO A 40DD. I still can fit my 44 DDD on the sides it supports the under arm flubber but the cups are sad, but not a real big issue. You will probably be ready to downsize in 2-3 months so just be prepared I have not resorted to the unibra as of yet I just bought 2 because I had 2 that were too tight before and now they fit perfect. I found some inexpensive Bras at wally world $10 so worse case scenario while you are in transition buy a cheap one or two. Don't be in to much of a hurry to find the right size cause you are still losing and you may lose it faster or slower but you are not at goal and don't want to get to comfortable in these temporary sizes.

I buy Opurity brand once a day Multivitamin 90 day supply for under $40. I buy citrical calcium citrate for less than $12 a month. So, I spend $76 for 3 months worth of Vitamins and supplements. There is a link for opurity on this site and I buy the calcium form Amazon. My nut also recommended the Centrum chewable 2X a day for 100 count its about $10 so 50 days worth.

I think closer to 2 weeks during pureed and soft food stage

Cucumbers and carrots are another option. Seriously some crackers are low in carbs and give you like six with less than 100 calories. I can't eat six crackers plus this is one snack and not an everyday event for this one time I don't see it as a fat meal that will destroy your regular healthy eating.

How are you (mentally, physically)? Hows work/family? How are your eating schedule? What are you doing for exercise? What are you having trouble with? What advice do you have for sleevers a month after you? Single sleevers (and committed) noticed anyone trying to flirt? Favorite food? I will start How are you (mentally, physically)? I feel good but since I hit 60lbs lost I felt the self sabotage itch I got when I last lost 60 pounds. But I didn't act on it which will usually be eat something outrageously unhealthy like a honeybun or something. I did not exercise 2 days this week because of procrastination and in part that self sabotage itch but I did 4 miles the next day instead of 3 miles. Hows work/family? I am a full time student who wants to work so bad but must get this degree first. School is going awesome, family is falling in line as far as keeping temptations out of site and being supportive of my daily walking. How are your eating schedule? I need to work on this. I ordered some containers for meal prepping hoping to get some ideas from you guys on what to prep for lunch and Breakfast? I have dinner and Snacks lined up. What are you doing for exercise? Right now I walk 3 miles a day for 6 days I use 2 apps Nike+ which has challenges with friends to see who walks the most and measures distance and miles, and I have a vivo fit that I wear everyday that does the same. I am open for friends on both apps. What are you having trouble with? eating on schedule, knowing what to eat for breakfast and lunch? What advice do you have for sleevers a month after you? If you haven't already start exercising as much as you can, make a eating schedule to eat every three hours. Plan your meals. No one is perfect so keep your cheat meals to a minimum if you find yourself cheating every week, you have a problem and should nip it in the bud. Don't sweat that someone else lost 100 plus pounds in 3 months and you haven't lost 20 pounds you will get there. Single sleevers (and committed) noticed anyone trying to flirt? It could be I am feeling myself but I always think someone other than me thinks Im cute. joking, I haven't noticed anyone. I am now over 3 months out still walking still losing down 64lbs. I reached the weightless goal I set last month today, which was 15lbs. I see a lot of others who may started close to my weight and may have lost more than I or some who may not have lost as much, but I am content that the scale is steadily going down no matter the amount. The goal is we all get to our optimum healthy weight that we set for ourselves and stay there. Does not matter how fast we get there as long as we are headed in that direction. With that said, I now allow myself healthy carbs like a half of a baked sweet potato and fruits like apples. I eat spinach based salads like Subways steak and cheese (without the cheese, lactose intolerant) fat free onion sauce or the tuna salad usually with all the veggies excluding onion and olives. My stomach still bubbles just not as much. I can eat almost anything I don't try with foods that don't have.

I forgot one, I want to be able to get up off the floor without having to roll, get on all four, find something to pull myself up before standing.

Can't wait to enjoy these 1. Crossing my legs 2. Wear a sleeveless shirts and dresses 3. run a mile in less than 10 min, be able to do 3 miles in 30 min 4. wear a mini skirt/mini dress 5. not wonder if I am too big for amusement park rides 6. run a half/ whole marathon 7. jump rope 8. be 100 and anything 9. ultimately wear a size 9/10 fitting in a 7/8 just once lol 10. Thong Bikini on the beach on a bike (hog) with my hubby just once. 11. I'm short but I want to wear some thigh high boots 12. Shock all my friends and family when they see me for the first time after losing at least 100 Lbs

it is an app that actually tracks your miles you walk or run and it lets you do challenges with friends. In September I did a mile a day with some of my app friends. It tracks the miles per hour and motivates you just another app, but Nike makes it. and the official site is Nike+.com

I walk/jog a 5k (3.1 miles) 6 days a week and on my rest day I walk 1 mile. My weight loss has been consistent and I haven't had any stalls since starting my walking. I have been stalling in adding strength training. I use Nike + dot com app it works on Android and Apple. If anyone wants to friend me on the app my name is Josette Aqui. I also use Garmin Express with a Vivo Fit. It tracks my steps and sleep and is a pretty decent device.

I am in school and a classmate said girl you looking good, he was trying to be polite but I knew what he meant that I had lost weight. I just smiled and thanked him.

If it feels like a rolling knot that starts out you feel it coming and then it gets very strong and fades away. I had that, I took that as my stomachs way of telling me hey you put something in here. So I would drink a little protein drink and that feeling would go away lasted for about a week or two.

I know you had the sleeve but here is why we should not use Caffine. http://hallmarkhealth.org/bariatric-and-weight-management-program/blog/caffeine-bariatric-surgery/ After gastric bypass, you don't absorb all of your nutrients. Caffeine may further decrease Calcium absorption, which in turn may lead to osteoporosis and increased risk for fractures. Therefore calcium should not be taken with caffeine. Caffeine may also decrease Iron absorption. Plan your caffeine and food intake carefully. (And remember; don't take calcium supplement with dairy. You can only absorb a certain amount of calcium at once.) Caffeine may cause: • nausea/vomiting • GI distress • Dyspepsia • increase in gastric acid secretion, leading to gastroesophageal reflux and diarrhea Caffeine is not recommended with peptic ulcer, GERD, or irritable bowel. It may cause ulcers in some people. Caffeine belongs to a family of drugs that are heart and muscle stimulants, cerebral vasoconstrictors and diuretics. Caffeine may cause anorexia in high doses and may increase hunger in some people. Dehydration is commonly seen after gastric bypass surgeries. Obese patients require greater amounts of Fluid to maintain normal fluid balance. Caffeine causes increased urine output, which can increase the risk for dehydration, particularly during rapid weight loss. Caffeine should only be added when adequate hydration is achieved and there are no symptoms of nausea. Fluid needs vary depending on your weight and exercise expenditure. Fluid goal is approximately 64 oz. per day. So, if you have surgery to improve your health, why would you risk getting ulcers, osteoporosis or other complications?

I couldn't like TWICE what sbg224 said so I am reposting. Thank you!

I am also three months out and experiencing issues with eating. I can't eat or drink anything without pain in my chest. Makes me not want to eat and I feel hungry all the time so I forced myself to eat a little tuna and spinach salad and it went straight through me.

Hi guys, I am 3 months out and Tuesday after eating what was available for me to eat, as healthy as my choices would allow at the school cafeteria, I developed what I thought was gas in my right back and chest area. I took gas strips to no avail, stool softener to no avail. This pain will not go away and it gets worse when I eat or swallow anything like a stabbing. Googling mentions GERD just wondering if anyone has developed these symptoms after surgery? My Gallbladder was removed 22 yrs ago if that means anything.

This is post surgery I am assuming. The first three days are the hardest it's the carb withdrawals. I won't tell you to cheat but talk to your Nut and see if you can add salads or something. I know it should be better since you are on day 5 but it's the energy you are outputting for work that has you feeling like that.

My last Nut appointment I was reminded that I am not on a Atkins diet and that I NEED healthy carbs. So reluctantly and happily I googled healthy carbs and eat them. Sweet potato's is on the list as a healthy carb in small portion.