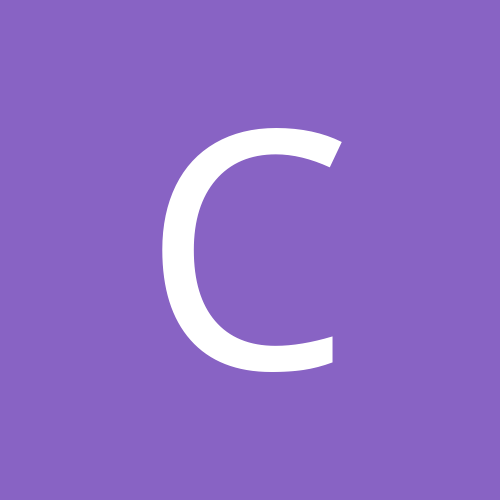 changingme5
Gastric Bypass Patients
Content Count

82

Joined

Last visited
Everything posted by changingme5
I told my husband, mom, brother, sister and a few friends. Wish I could turn back time and un-tell one friend, she's been difficult, a naysayer and just genuinely not supportive. I won't tell anyone else and I'm comfortable with the choice. I'm 9 months post-op Sent from my SAMSUNG-SM-G925A using the BariatricPal App

Best decision I've ever made regarding my health and body. I'm 5 months out and would do it again in a heartbeat. The change and sacrifice has been worth getting my life back. All the best to yoy!

@@turbomom22 I sent you a private message.

4 months post RNY...besides some initial constipation I feel wonderful and have had no complications. I would do this again in a heartbeats no regrets!!!

I think that's normal! I'm almost 4 months out and my tastes have changed so much I really don't miss anything. I think that not having processed food and carbs for so long has eliminated my cravings for it. I've replaced most carbs with cauliflower creations. At times I miss a food mentally but no real cravings. Hope this helps!

I was cleared for walking right away and required to walk for 30 minutes a day. I was cleared for all exercises and the gym at 6 weeks post-op. @@jredding

Maybe I'm a bad Mom but I have 3 children all under the age of ten and I didn't tell them! They talk way too much and they would worry. They just know I'm eating less and moving more...they're usually too busy eating their own meals to really pay attention to the tiny portions on my plate!

I am all set for surgery in a few short hours. I report to the Hospital at 5:30 a.m. please keep me in your thoughts and prayers. Excited and nervous but ready for the next step in this journey! *in

@@BABS143 I have some pain and soreness and I'm tired but I'm feeling pretty good otherwise. I've been walking dailt, pretty slow but walking.

Hi @@nbateman06 its not a silly question! When I first met with my surgeon I asked him how many procedures he's done of the bypass and sleeve, what types of complications are common with each one, how often had he had to switch from lapriscopic to open during surgery, which surgery he recommended for me and why, how long he had been doing the surgery, the success rate for his patients with each type, and the mortality rate. I also asked how the sugary would affect me in the future from absorption of medications if I got really ill. I hope this helps to give you a starting point! All the best to you!

@@fit2cmygirlsgrow I tried the unjury protein powder chicken soup flavor and it was pretty good, just to give you another idea.

Surgery was a success and I was discharged today...so happy to join all of you on the losers bench!!!

Well I had surgery yesterday and I've been in severe pain today. My surgeon advised that it's gas, so I've been walking but this pain is something serious!!! Anyone know how long this will last?

@@thatonesleevedgirl all the best to you, it is exciting!!!

@@Kelcybo I'm tomorrow morning too. All the best to you!!!

My nutritionist recommends baby prunes for constipation

@@BABS143 yes, I like water aerobics and usually go 3 times per week. Walking is great! I plan to add that back in regularly. It's just been a bit painful to walk lately.

So excited, I got my date today. Surgery scheduled for Monday, July 13th! I'm bouncing off the walls :-)

@@Kelcybo I'm having mine on July 13th too, also excited and nervous!

@@BABS143 that's amazing!!! You're doing so well and it sounds like you're more than ready for the 13th. I also had a bad diet soda addiction but I've weaned myself off, loving water now too. My skin looks so much better as an added benefit :-). Believe it or not, my surgeon doesn't require the pre-op diet or any weight loss prior to surgery. I've set a personal goal to lose 10 - 20lbs before the 13th though.

@@BABS143 that's awesome!!! Congrats on the 20lbs lost. My surgeon doesn't require a pre-op diet but I've started to cut down on all carbohydrates and up my veggie and protein intake. I'd like to lose 10-20 lbs prior to surgery. I'll check in with you on the 13th once I'm done to see how it went! Go team July!!!

@@BABS143 Congrats!!! Do you have to do a pre-op diet?

@@ohjul I'm experiencing the same feelings, had several food funerals. My surgeon doesn't require a pre-op diet so I'm just trying to eat less and cut back on carbs now...definitely a challenge!

@@lorilove that's a great way to celebrate Independence Day! Congrats!!!