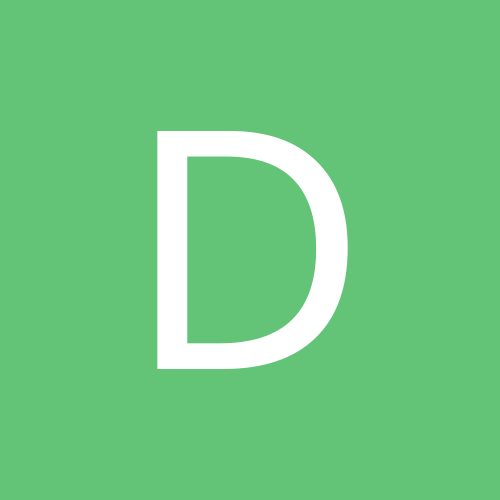 Davina's Journey
Gastric Sleeve Patients
Content Count

46

Joined

Last visited
Everything posted by Davina's Journey
Hi there fellow DS's just wanted to say I'm due to have Gastric Sleeve to DS conversion on Friday and am feeling so anxious and sick its unreal. I'm so scared. So scared that I won't cope etc. Any help with do and don'ts recipes for the first few weeks anything really would be greatly received. Thank you in advance

Hi Dannielle Many thanks for posting. I think I am going to go for the DS This is my third surgery an I want to get it right. My biggest concern is that the doctor recommends Low Fat diet and everything I have read from other people who had had the DS is totally the opposite. They say min carbs less than 50 grammes if poss 100-120 grammes of protein little sugar and to a degree as much as you want of fat. Have you found this to be the case? My concerns are the following:- Drinking - I have the sleeve at the moment and I don't drink - I have never drank will it still be OK with the DS? Vitamin Regin - Is it really literally loads and loads of vitamins a day. I have seen some peoples vitamin regime and its over 20 a day? Flatulence - So embarrassing - What sets it off so you can avoid it? Bowel Movement - I don't want to be on the toilet half my life so need to know what I should be doing to avoid that. People have asked me why are you thinking of the DS. The way I see it is that I have the Gastric sleeve and have lost 128lbs with it. Nothing has really moved in a year - I am eating badly again and do not want to put on 128lb. I see the DS like a strict teacher - showing me I have no option but to eat the correct food otherwise I will be passing wind and having many BM in a day and feeling very embarrassed and not be able to go out and enjoy my life because I can't keep those two things under control. So if i eat right I can. Don't know if you understand where I'm coming from. How did it help you? Have I got it right about the food side of things? Really appreciate your help Davina

my phone number is 07710169598. Drop me a text with you number and we can arrange. Davina

Well that's not far at all. Could meet up in putney or Kingston. Would love to do that if you are game

Hi Rosie. I live in Battersea SW11. Where do you live?

Hi Rosie. I wondered if you were based in SW london. I had my gastric sleeve done in 25th April this year and would love to hook up with people in the local area in the same boat. Don't know if you would be interested.

Good luck hope all goes well

I'm looking forward to being able to :- Sit on a bar stool Not worry if the seat has arms on it in a restaurant I have never been to Sitting in a plane without a seatbelt extension Enjoying clothes shopping Being spontaneous

Hi I too am in the UK SW London. I had my sleeve done 10 days ago by Dr Mannur. To be honest I feel really good much better than anticipated. I was up walking about the evening of the op and out 2 days later. I am in liquids and it's fine just rather boring. Looking forward to some puréed food. Have started walking and purchased a pedometer to track my steps. I am a stats person like to compare stats so am logging everything my intake my steps weight measurements and am trying to keep a video diary so I can look back So far I think it is a good thing. I have been fat for the last 45 years and just fed up about it. It prohibits me from doing so many things. I want to start enjoying life. Would be great to keep in touch as very few people on here from the UK. Let me know how your Doctor's appointment goes. Who is your doctor? Where are you based?

Hi Marissa. I can relate to your story totally. I wasted years and years but got my sleeve a week ago today. Feeling ok. Trying to get my protein in some days a struggle. Exercise I don't like but have walked todsy twice. It's going to have its good days and bad. Congratulations on taking the plunge

Dear LipstickLady What a great answer. I like your new normal and look forward to mine.

I had my surgery on Saturday at roding hospital in Redbridge. All went well and was up and walking that evening. Came home yesterday which was lovely. Can't beat being home. I have terrible pain in my lower right hand side of my tummy. It's not where he operated so unsure what it is. It hurts no matter what I do. I feel like I have just had a baby although I've never had one!!!! I am holding my tummy when I walk. Also feel like my whole tummy has moved as is nearer the floor!!!! Anyone else felt like this after surgery?

Many thanks for your comments and suggestions. I went to my GP yesterday as have a virus so needed antibiotics and spoke to them about the pain as I didn't think it was the OP as such and they think that the stomach musceles have been sprained. I then emailed my surgeon and he agreed. It should clear up in about 6-8 weeks. So will have to grin and bear it. My surgeon did suggest getting a girdle!!!

Hi Dema24, I had surgery last Saturday so am 6 days post op. I have been having drinks and Soups. Yes I think we will have a normal life. I can't really say whether you will have cravings as we are all different. I suppose the question you have to ask yourself is what is more important. The food or how you feel about you. Only you can answer that. I am 53 and it has taken me many many years to answer that question for me.

Hi I had my op on Saturday 25th April and came home on Monday. Have been monitoring my input and so far about 40g of protein a day and about 800ml of liquid in total when I am supposed to drink 2000ml. So way off. I find it hard and don't like the flavours and just don't fancy anything. It's a struggle for sure

Hi I was sleeved in Saturday 25th April in London by Dr Mannur. Surgery went well was up and moving in the evening. Home now just alot of pain in my lower stomach not too sure what it is. Gas or pain from operation. Yesterday was a hard day re liquids going to see how I get on today. Need to drink more. Love to hear how all April sleeves are getting on.

I'm with you. I will be sleeved on Saturday. I have created a daily checklist for myself to remind me what I need to do as in drink x amount eat x amount of protein. Going to see how I go with that and try and do a menu plan daily.

Hi there pleased the op went well. Why are you not getting enough sleep?

Good luck with the surgery. The beginning of your new life.

I'm in the uk and being operated in by Dr mannur

I'm due April 23rd and would like to keep in touch with people so we can compare notes and just help eachother

Hi there. I'm also booked for 23rd April for gastric sleeve. It would be nice to keep in touch and go through it together. I'm based in London. Am starting cutting out carbs from Monday.

I am 53 years old and Bmi of 63. Very heavy indeed biggest I have ever been. Feeling worried about the gastric sleeve as had a band for 13 years and it didn't work. Learned to eat round it and just don't want to be able to do the same with the sleeve. I need to lose this weight as hate the way I feel and look. It's going to be a long journey just hope I get to the end of it.

Hi I'm due to have my gastric sleeve on 23rd April. All my doctor has said is stay off carbs ver vague indeed. Going to try and cut down on everything. Getting nervous though as had a gastric band in for 13 years and it didn't help.