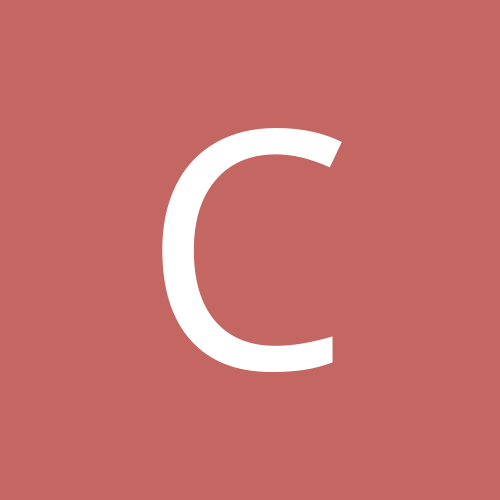 Care1175
Gastric Sleeve Patients
Content Count

162

Joined

Last visited
Everything posted by Care1175
I haven't posted here in a long time but here it goes: HW: 291 SW: 263 CW: 163 GW: 156-goal weight

So my scale was messed up and had to get another one so really wasn't 204.5 last week. I was probably 208. Weighed in today 207. Started walking at lunch! Sorry about the mix up!

I use Jay's unflavored egg white protein powder with fat free lactaid milk, cocoa powder unsweetened and 2 sweet n low.

I know we r suppose to weigh in on Monday but I weigh myself on Fridays. I will change to Monday's. CW: 204.5 Goal weight:190

HW: 289 SW: 247.5 CW: 204.5

I had these for over a week. I thought it was my heart as well but surgeon said was esophageal spasm. They put me back on Nexium and Carafate and it stopped them! I was having 5-6 spasms a day.

Surgery date-12/9/13 HW: 289 SW: 247.5 CW: 210

I'm in. This will be my first challenge maybe it will motivate me to exercise!

Wearing my first pair of jeans since before my son's were born!! They are almost 6 years old. Kind of exciting!!

Sorry I haven't done this. HW: 289 SW: 247.5 CW: 214 Surgery date 12/9

Lol! That is what I look like in my winter coat! Everyone at work makes comments that it is too big but I don't want to buy a new one until next winter!

If it continues I would call your primary care physician and have your thyroid checked.

Jay's Egg White protein powder. Chocolate taste really good. I got it at Vitamine Shop.

Glad Flagyl works. It made me worse!! Labs always take longer than they said. On my chart at my allergist office it says gets c.diff just by looking at antibiotics! Lol! I get many sinus infections and now am treated by nebulized antibiotics.

I have had c.diff quite a few times. I was told Iv Vanco will not cure c. diff that u have to take it orally. This is from my infectious disease doc but check with ur doc.

My doctor said that if u drink a lot of protein shakes it will cause diarrhea. I had to switch my whey shake to an egg white protein shake and then I was able to tolerate them better. The brand is called Jay's. It is also lactose free.

I am six weeks out from sleeve surgery. I had a rough last week with esophageal spasms but I was put back on Nexium and carafate and they have stopped. I think I am suppose to get up to 600 calories a day. I can't get them in! I feel like I would have to add bad foods to get up to those calories. I eat protein first but then I have no room for anything else. Any help appreciated.

I did that for dinner. Stretched it out for forty five minutes. Seems like I was able to eat more! Going to put my unflavored protein mix to my coffee tomorrow so hopefully I will get over 600 calories.

Thanks ladies but I am not allowed to snack between meals and the protein shake would be considered a meal and they want me to try and get all of my protein from foods but I can add protein powder to my food if I need to. My protein powder does have some calories in it so maybe that is what I will do! Thanks for the ideas!

The doctor said three meals a day.

So I had to call the surgeon twice today due to Pain. It felt like something squeezing from my throat to my stomach. Had sleeve on Dec. 9th. He said was esophageal spasms. So I am back to liquids! Couldn't finish 4 oz's of soup for dinner! Anyone else have this problem? What can you do?

I am 5 weeks out and just started soft foods the other week but since Monday I have been having this problem so going back to purred and liquids for awhile to see if they will stop. Thanks for the info

Hi everyone! I am a pre-k teacher in an inner city district. I was sleeved Dec 9th. I went back to work right after New Years Eve. Well this week I got a new student and he is a e concerned handful! My problem is I am exhausted by the time I get out of work. I am getting about 48oz of water in, eating soft foods but don't tolerate as much as I am suppose to and get my B12, multi and iron in but can't seem to get my calcium with D in. Am I just this tired from the surgery still? Should I be concerned? Haven't even worked out since I went back to work!

Hi all! Here are my stats so far. HW: 289 CW: 221

There is a recipe in the recipe part of this website.