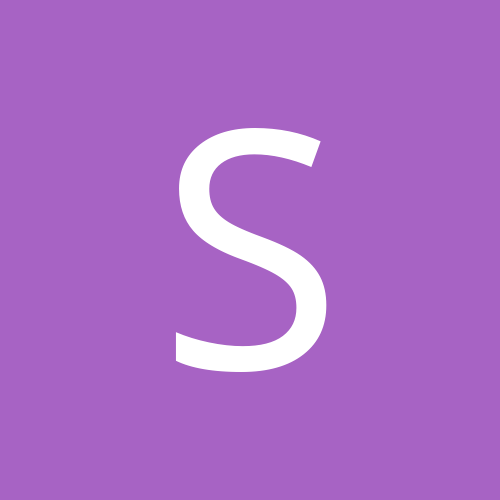 Startfresh359
Gastric Sleeve Patients
Content Count

38

Joined

Last visited
Everything posted by Startfresh359
I've found that one disadvantage of letting folks know I'm have wls is now everyone wants to take me on one last hurrah. I'm getting comments like oh you won't be able to have this and that anymore. While its okay that folks want to socialize it is starting to become an issue to try and accommodate the request. It's gotta a bit political at work and folks I'd like to see I might not be able to since preop starts next Wednesday. Oh well if I don't get to eat with folks it's a good prep for postop times. Anyone else getting the let's eat for goodness sake?

I have told people and have received a mixed bag of comments.same thing happened when I had my hysterectomy last year.stuff like oh you won't be a mommy again. Mind you my daughter was 20 at the time. And people giving me the no more babies for you looks. This time around I'm really not as concerned about the comments, not that I was about the hysterectomy comments. It's my body, my life No one has to deal with the long list of health problems including the knees that go out, having to wear a sleep apnea mask every night no matter where I go, etc but me. I've made this decision for a healthier me and don't care what people think.

I have been going natural since March and have worn my hair in a variety of styles including weaves and wigs. My surgery is scheduled for nov 6 and I just braided my hair this last weekend. Will see how it goes.I tend to have issues wirh my scalp so that too will be a possible concern especially at that 3 month mark when everyone seems to have hair loss.

I'm Nov 6 as well. I only have one week of preop diet.

My surgery is November 6. I went to my nurse education class tonight to it is starting to feel real. I only need to do the pre-op diet for one week

I am awaiting approval for surgery and I'm just curious how sleep apnea sufferers pre-surgery are doing post-op. They say it surgery can eliminate it sleep apnea abd frankly being diagnosed with it nearly a year ago was the last straw of co-morbidities for me that prompted my journey to get sleeved. As I grudgingly prepare to put my mask on tonight I'm hoping for a light at the end of the weight loss tunnel.

I got my approval yesterday and was scheduled today for November 6.

Aiming for November. Let's keep our fingers crossed

I just got approved today as well. I don't have my surgery date yet but I'm excited.

I've been away from here for several months. As I was doing psych exams and visits and getting inpatient with all of the the medical clearances to apply for insurance approval I ended up having an emergency GYN surgery in June. Ironically the insurance coordinator called several hours after my emergency surgery to say she finally received all of my paperwork and just needed me to give the OK to submit for approval, ugh! I asked her to wait until October so that I could recover from surgery. So we are now in October and I wavered about the surgery, which I think is normally and wasn't sure what to do. Well, we had our health benefits meeting last week and while the surgery will only cost me $100 this year I will have to pay $3400 next year to have it done. I don't feel rushed but I feel kindof rushed because it really is now or never. As a single mom I know I can't spend that kind of money so I gave the coordinator permission to apply for the approval, which takes about 1-2 weeks. She sent the paperwork last Friday so now I have to wait a bit longer to see if I get approved. I guess if it's meant to be it will be . I just want to know. If I get approved I plan to have the surgery in mid-November. I.

Well I got word today that my approval came through for the surgery. So exciting! My chart needs to go to the nurse and then the scheduler.

Looks really cute! I've read many posts that the hair does bounce back

I had to give up coffee recently after a medical emergency put me in menopause as my body and premarin didn't mesh well with caffeine. It was too much to have it so I've slowly reintroducing it as half and half so the idea of not having it post sleeve due to the chance of expanding my sleeve is daunting. It's good to hear from others that their docs see it as allowable.

I'm pre-op and looking forward to buying clothes anywhere and not having to "settle" for clothes. I'm also looking forward to not having to use a sleep apnea machine, being able to jog and run and saving money on food.

Please share your experience when you are able. Hope you are improving each day.

Hello to all of the my fellow Michiganders! I, hopefully, will have my surgery through St. John Providence. My coordinator applied for insurance approval Friday so I'm just keeping my fingers crossed at this point.

Both Dr. Kole and Dr. Katz practice out of St John Macomb Oakland in Madison Heights and St john Providence Park Hospital in Novi. They also have agreements with Genesys Health in Grand Blanc. Dr. Mohammed Sabir is also in their practice and works out of Providence Hospital in Southfield.

You can go to Dr. Kole or Dr. Katz out of St. John Providence. Both are excellent and work out of multiple sites. Check out their profiles on stjohnprovidence.org . Dr. Kole will be doing my sleeve.