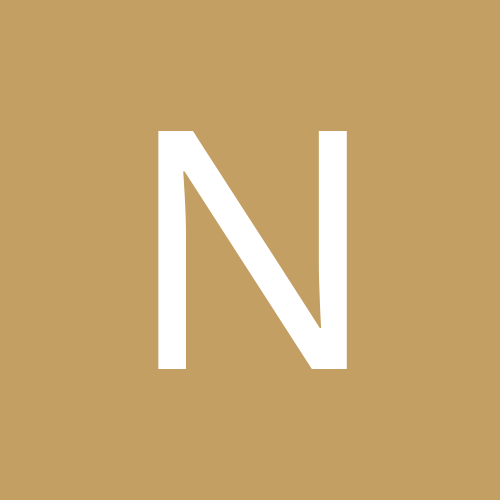 Content Count

94

Joined

Last visited
Everything posted by namada
Today is one year since my surgery. Down 150 pounds and 60+ to go. Was hoping to be a bit further, but have had a 3 month stall, mostly because I stopped being so strict with sugar. Back in control and the weight has slowly started moving again. Feels good when I realize I've gone from a size 36 to a 20, from 364 pounds to 210. Can't wait to get under 200. Still very happy with my decision to have the surgery (even with all the sagging skin). Good luck to everyone as we move into our second year.

I find myself feeling my shoulders and collar bones. Never really thought about shoulders, but I'm amazed how different they feel after losing almost 150 pounds. Still have 70 to go, but lots of changes. I also had to switch my wedding rings to middle finger and play with them constantly. Can't wait to get them sized.

I have a large one they did not repair. Said to wait as long as I can so that insurance will cover most of the cost of a tummy tuck when they repair hernia. The more weight I lose the more noticeable it is. I believe it is making me wear at least one size larger in pants. Very self conscious of it. I have lost 150 pounds and have about 70 to go. Ideally I should wait until I hit goal to do surgery. We will see if I can wait.

If you're really concerned you can request a copy of your operative report from the hospital. That will clearly outline what was done.

I think many of us can say we know exactly how you feel. I am just about 10 months post op and just hit 150 pounds lost. I still have about 70 pounds to go. Seems like it will never happen. Some days I feel uglier and fatter now than I did at 364 pounds. The weight does not come off where you want it to and the loose, saggy skin sucks. Those are the bad days, but on the good days I can appreciate the major changes in my life. I went from a size 36 (5x) to a size 20/22, I had to move my car seat forward and still have lots of room between me and the wheel, I fit in any restaurant booth I want and I can shop for clothes in stores instead of online. The other day I came across a picture of my daughter and I on Mother's Day 2011. The change was unbelievable. Sometimes I loose sight of the changes that have happen so far and just need a reminder. Hang in there. When you have over 200 pounds to loose it does take awhile until the changes are noticeable. After about 100 pounds the comments started coming and now not a week goes by without someone commenting on how good I look. Good luck and try to be patient with yourself.

Tonight we took our kids ( daughter turned 9 today, son turns 20 next week) to the Melting Pot to celebrate their birthdays and my husbands. Part way through the night my son commented to me that we would have never done this before my surgery because I didn't go to restaurants that only had booths. Very sad but true. Have 70 pounds to go, but what a difference in my life since losing 140 pounds.

I go once a week with my daughter on the way to her karate class. I have been getting a sunrise melt with egg white on flatbread. I just basically use the bread as a plate and use a fork to eat the egg and meat. The sunrise melt has ham, turkey, cheese and bacon. Full of protein and limited carbs.

I'm 7 months out and my pulmonologist ordered an auto Cpap for me for a week to test my pressures. I'm going from a 14 to 6. I havent been able to use my current Cpap until the pressures are reset and my husband says I'm not snoring at all. I really feel like I could go without it if I needed to. Pulmonologist said I probably won't need it at all by my one year anniversary. Great feeling.

Today weighed in at 225. Feels fantastic to be getting close to being under 200 pounds. Down over 135 pounds. Only get depressed when I think that so many on here started their journey around the weight I am now. Feels like I have so far to go. At least 75 more pounds to go to get to normal bmi. Was on a stall for 2-3 weeks going between 228 - 231. Realized I had let too much sugar creep into my diet. One week of cutting out the sugar and I dropped to 225.

Wow. You look great. Congratulations

Count me in. I'm six months out and have my 9 month visit right before the first day of summer. HW - 364 SW - 341. 9/13/12 CW - 239 Goal from surgeon is 214 My goal is 200

From my perspective this surgery is the best thing I've ever done for myself. I had approximately 200 pounds to lose and knew it just wasn't going to happen on my own. Too many years of trying and failed diets. I'm six months out tomorrow and down a total of 125 pounds, 100 since the surgery. My husband has been very supportive. Just be open with your husband about how important this is to you. I'm sure he will come around.

My six month appointment is on Thursday. I love the program I'm in, but my last appointment was 90 minutes. I see the surgeon, the nutritionist and the exercise physiologist. Looking forward to the visit to review my test results and see their goal for my next three months. I am down 100 pounds in six months. Happy with that, but started much higher than most of the others on here. Still great to be closer to 200 than to 300. Haven't been in the 230's for more than 15 years. Nice feeling. I finally feel that the weight loss is noticeable. Down 5 sizes. Can't wait to get under 200.

I switched to liquid calcium. I didn't want all the carbs in the chews. Seemed to defeat my lo carb diet. The liquid is orange flavored and sugar free. I believe it is 15 calories. I buy it at Walmart and had my nutritionist approve it.

I have had success with raw veggies as long as I don't overdue it. Celery seems to not go over very well. I can eat a piece but more than that and I regret it.

My 3 month visit went great. I lost 5 lb more than the surgeons goal for me. My blood work was great. Have to add some vitamin a, but everything else was right on target. My surgeons was most happy about my resting heart rate. Down 20 beats since my first visit. Now in the 60's where it belongs. My BMI is down over 10 since surgery. Very happy. Still have a long way to go, but loving life right now. Down 88lbs in total and 65 lbs since surgery on 9/13. Next visit is in 3 months.

Three month visit today. Can't wait for my official weigh in. Feeling great. Actually had to buy some new work clothes this weekend after my boss hinted that it was time (I was holding up my pants and safety pinning to keep up). long way to go, but I can finally see a change in how I look.

NG - My nut does allow small amounts of bread and Pasta if Protein is eaten first, but I am choosing not to have any at this time, though not to say i wont cave at some point and try some, like maybe at Thanksgiving, ha ha. My protein goal is 75 but was told not a problem to get more. Have found that I really enjoy lifting weights. I do the cardio because i know I have to, but can't say I really enjoy it. Wish my transitional gym was open more hours. I guess I need to suck it up and go to the gym where I am paying for a membership. It is just nice knowing that everyone at the transitional gym has either had surgery or is on the weight loss plan and there is a trainer there that really pushes, but in a good way.

NG - I'm eating around 700 - 800 calories and try to get about 100 grams of Protein a day. No breads or Pasta. My hardest thing is trying to get my fluids in. I've never been a big drinker. I go to the gym at least 2 times a week. My goal is to really try to up my gym time over the next few weeks. I would like to go 5 times a week. I figure I have a lot more to lose than the average sleever so I need to really take advantage of the first six months.

Went to the transitional gym at my surgeons office today and weighed in after my work out. I was sleeved September 13th and am down 74lbs as of today. ???? 20lbs before surgery and 54 since. Very happy. Long way to go, but have to start somewhere.