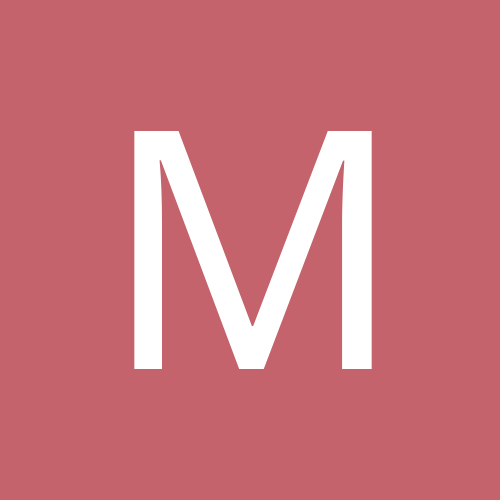 Content Count

554

Joined

Last visited
Everything posted by marykb
Congratulations! I can't wait until I see a 1!

Thanks Mimi and LeighaMason--that makes me feel much better! I was really doubting that I was going to be able to maintain any loss that I had. Jenny, my Dr.'s instructions are 1/4 C or 2 oz of food 3x a day and no Snacks. I eat mainly protein--I've found that if I eat carbs or veggies or something like that, I'm starving an hour later. I eat a lot of eggs. For lunch sometimes I'll have a slice of deli cheese and a thin slice of turkey. Sometimes I'll mix in a couple of teaspons of low-fat blue cheese salad dressing with it. Lately I've been eating 100 calorie high Fiber English Muffins with a slice of cheese for Breakfast. I was walking about 30 minutes every day, but last week started working with the trainer and doing weights and more intense cardio, in addition to the walking.

I've had horrible sinus pain the last few days and I'm just sticking to my Sudafed. Motrin was always the best--but Sudafed seems to help.

Congratulations! You look great!

I was banded on 4/8/10 and for the first few weeks, I couldn't lay on my stomach or on my right side--where the port is. After those first weeks, I was fine. I was sleeping on my right side, lying on my stomach, the kids could lean against me, etc. The last week or so my right side has been painful again. I can't sleep on the right side, it hurts when the kids lean against me and I can't even attempt to lay on my stomach. My husband has suggested that because I've lost some weight, I don't have that cushioning that I used to. My Dr.'s office has been closed for a few days, and not open again until Tuesday. So, I haven't had a chance to call them. Has this happened to anyone else? Mary

Thanks, I haven't bruised it though. It is really annoying. I really like to sleep on that side:sleep:

Sometimes it aches a bit during the day. But, it is mainly when there is some kind of pressure on it.

My Dr. told me that Water would stretch my pouch. Because of this, he tells his patients to drink only 2 oz. every 15 minutes. I have a really hard time sticking to that! I think I'm probably close to double that.:thumbup: However, I was banded on 4/8/10, have had 1 fill, and am not hungry between meals 90% of the time. So, I figure I must not be doing too badly--even if I drink more water than I'm supposed to.

I've been on Wellbutrin for awhile and actually lost weight at first, then I just stayed about the same. When my Dr. suggests a med change, she always tells me about the side-effects of the drugs she is considering. If there is any indication of weight gain, she tells me and we have decided to avoid those drugs, if at all possible. There are so many choices in drugs now, maybe your Dr. can find another one that will as well, but not cause weight gain.

I have this same problem! Mine is at the same level as my belly button. I asked my surgeon about it and he said that there was nothing over there and even if I ate too much, it wouldn't hurt there. I saw my pcp today and she told me that there wasn't anything there either. Her only thought was that there may be scar tissue on my small intestine somewhere that sometimes pulls and that is why it hurts. She told me if it doesn't stop in a couple of weeks, to see the surgeon again. Mary

Great job Windus! I noticed last night my daughter weighs only a bit more than I have lost, but I can't carry her up the stairs. It made me realize that I have lost a whole child in weight and also wonder how I got myself up the stairs when it was like carrying her all of the time.

Pegge, I think as long as you are losing weight, you are doing a great job! In my mind, the important thing is that you are losing. :bored: My Dr. told me that until I reach my goal weight eat no more than 3 x a day and no more than 1/4 cup or 2 oz per meal. He also said no more than 2 oz of Water every 15 minutes, and I'm not doing well at that at all! I thought I would be starving with that small amount of food, but it isn't bad. For fills, my Dr. told me his standard 1st fill is 3 ccs and then after that 1-.5 cc's depending on how you are losing. I had 3 cc's a couple of weeks ago and had to have 1 cc taken out because it was too much. He told me that most people don't even notice 3 cc's but that he doesn't want to do too much the first time. Mary

I have 17 lbs to go and I can not wait! I haven't weighed under 200 in 20 years!

I've been feeling really dizzy in the morning after Breakfast, in the hour before I drink. I talked to the Dr., and he told me that I was probably dehydrated and to drink more Water. I'm now drinking between 8 and 10 oz of water before breakfast, but I'm still getting a little dizzy. The Dr. doesn't seem too concerned about it. Is anyone else having this problem, even after drinking?

Thanks! I'm actually seeing my pcp tomorrow for something else, so I'll ask about this too.

Congratulations! That is great!

Thanks, I'll see if drinking more the day before helps. Fatgurl80, it is nice to see I'm not alone. :biggrin:

My Dr. didn't require any kind of pre-op diet either. The only pre-op instruction I had was liquids 24 hours before. Before that, it was anything I wanted.:smile2: I enjoyed those days before surgery because I was eating all of the things I wouldn't eat, or eat much of, again. I didn't have any problems with the surgery. Afterwards I had 7 days of liquids, 7 days of mushies and then regular food. Mary

I lost 23 lbs the first month. Too bad I can't keep that up every month! :thumbup:

I need the same advice. :thumbup: I'm thinking about where to put the clothes that get too big for me, even though my husband keeps telling me to get rid of them.

That is great! I love those long meals too and thought I wouldn't be able to do those again. Ordering the appetizers is a great idea. It is nice to know I won't have to totally give up those things. Mary

I'm still losing, so I'm happy about that. I'm not going down in clothing sizes as much as I had hoped. But, today I had to use a binder clip on my skirt to help it stay up. :thumbup: That cheered me up!