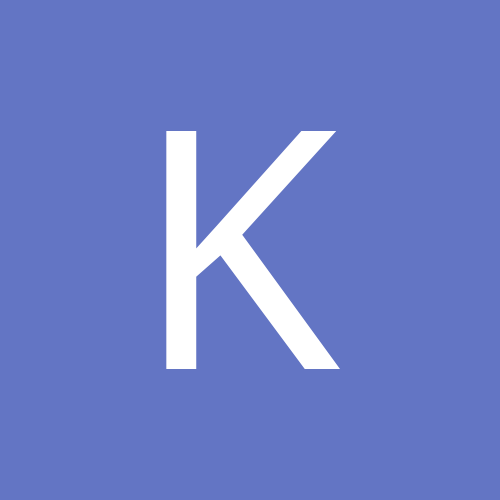 kcsgirl
LAP-BAND Patients
Content Count

25

Joined

Last visited
About kcsgirl
Rank

Intermediate Member


Birthday

11/04/1966
About Me
Interests

reading, the beach, hanging with my 5 kids and new husband

Occupation

I work at Ohio University in academics

City
State
I think it really depends on how much you need to lose. Bigger people ( 150 lbs or more) seem to loose more in 4 weeks than those who need to lose only 100, for example. I lost only 10 lbs my first month, 3 the next (Bandster Hell) and then 8. I have had 2 fills for 7 Cc and feel good but might get a little more fill next month if my hunger pangs get closer than 3-4 hours.

I have found that if I am not eating enough food <800 calores, then I get stuckand lose nothing. I aim for about 1000-1200 per day, and occasionally will shake it up by having a "treat" and then I see the scale move because I had something different I guess. Changing things up seems to work for me whether exercise, foods, sleep, etc. I ammore active outside gardening and mowing the lawn so that has helped too. I spent a long time at 275 mostly because I spent 15 years at that weight before gaining more and so it was familiar to my body. I changed a few things and tracked more diligently and then the scale moved again.

Thanks for posting! I have a weigh-in/possible fill on Monday, and think I will hit a total (pre & post-op) of 50lbs. lost. I am down about 25 lbs since surgery. I have 7cc in my 14cc band. I try to do a walking dvd (Leslie Sansone) in my office 3 x a week, park further away and have become more active with yard work/gardening outside. At time, I eat more than a cup (like 2 pieces of pizza..my weakness), but I get most of my water in everyday. I am happy so far and think I may be in or near my sweet spot. How is everyone else doing?

I just bought the Leslie Sansone Walk at home DVD at Walmart for about $10 and did it in my office with the door closed over my lunch hour today. I can't believe how much I enjoyed it! She is really encouraging and let's you know what alternate things you can do if you are unable to do all the movements with the arms, legs wtc while you are walking. There are easy steps to the side and front and knee lifts occasionally while walking to a beat and I love it. I did 2 miles out of the 4 for my first time and feel great even though I was sore a bit while doing it. I will buy more of those DVDs.

I would give it some time. I found that a hot liquid drink helped to open me up so I could get food down. Also, my stomach feel swollen after each fill and it itakes about 2 weeks for me to feel loose again and hungry. A warm drink prior to eating might help you, otherwise stay with some muchies and small bites for a week or so after a fill.

I and most of us are large people. They are aware of this and that is why we are having this done. The staff at my hospital were so supportive and polite and very aware of my concerns inthis area. As stated above, your boobies will be covered and no areas exposed but your tummy. They are doing a job and you are there in a "business" capacity to them. No one will remember what you look like or think anything of it. As for the PBing and slimming. I am 3 months out after surgery and I have not had these episodes to any extreme. Occasionally something gets stuck, but I just breathe deppe and walk a bit or straighten up and it goes away in a minute or two. Not really painful or anything. Pay attention to the directipns your surgeon gives you and all will be fine. This is not a beauty contest and you will be so happy you did :thumbup:it!

I found the Jillian Michaels (Biggest Loser) protein powder to be pretty good in the vanilla flavor, not chocolate. I mixed it with warm a little warm water at first to dissolve it, then added more cool water, ice cubes and 2 oz of vanilla rice or almond milk and shook it hard. It was pretty good and not too thick. It filled me for a couple to 3 hours when I made 16 oz and sipped it over an hour or so in the morning on my drive to work.

I thought the protein shakes were pretty bad, too, but I found that the Jillian Michaels vanilla flavor was really quite good comparatively. The chocolate was awful though. I mixed the vanilla with warm, not hot, water, shook it really good in a Slim fast kind of shaker I got for cheap at Kmart, then added ice cubes and about 2 oz of rice or almond milk in vanilla flavor. It went down well and not too thick or nasty.

Hi Cherita, I was banded on 2/4 and I am like you...I am struggling now. I have been stuck at the same weight for about 3 weeks now, and I know part of it is that i am testing the band to see what will happen when I eat certain things. I have been outside and doing more moving around withgardening and all, but not much regular exercise. I was hoping for more to be off since I had the surgery, but so far just under 20 lbs in 2.5 months and very little lost lately. I guess we will hang in there. I do feel more restriction after my second fill with a total of 7 cc in a 14 cc large band. Have you tried different types of meat salads? I cannot have dry meats at all, but have found that chicken salad (especially from Chick fil a) and ham and tuna salads work well for me. moist chicken strips, too. Remember, to chew, chew and chew some more!

Hi I was banded on February 4th and would like some friends to compare notes with. I hope we can share stories

#1. Surgery date? February 4th #2. State you live in? Ohio #3. Doctor/Surgery Center? Adam Kaplan, MD, Parkersburg, WV #4. Insurance or self pay? Insurance #5. Age and height 43 and 5'4" #6. Current weight and goal weight? 283 - 185 #7. What was your deciding factor for having this surgery? Felt awful, many meds and hard to get around and do what I want to #7. Do you have the support of family and friends? Yes, my husband and kids are awesome! #8. Concerns and questions? I am hard on myself and probably expect too much, but my Dr says I am doing great so far!

I am 10 days post-op and am in a similar situation to you. I find myself getting hungry and it scares me. I am trying to drink more and doing th protein shakes, but seems like I keep getting a knot behing my breast bone and feel pressure. Not sure what that means, but I am afraid to go back to real food even though I have tried scrambled eggs and other mushies to fill up.

I was banded 2 weeks ago and I am allowed to go back to real food (pureed then soft, etc) but I am fearful. I got hungry about a week post-op so I have tried a few bites of things, but I am afraid to go back to real foods since I couldn't stop eating them before, why go back when the protein drinks and all seem to work? On my pre-op diet, I had 2 protein drinks then a meat and veggies. It worked out great with my busy schedule, I lost weight and I didn't get really hungry between times or if I did, I would have a small protein or veggies. I got all my vitamins and nutrients, lost weight and it worked, so why can't I just do that again post-op? I was told no more protein drinks after week 4. Help! I am afraid I will eat bad stuff again and need the easy route of drinks!