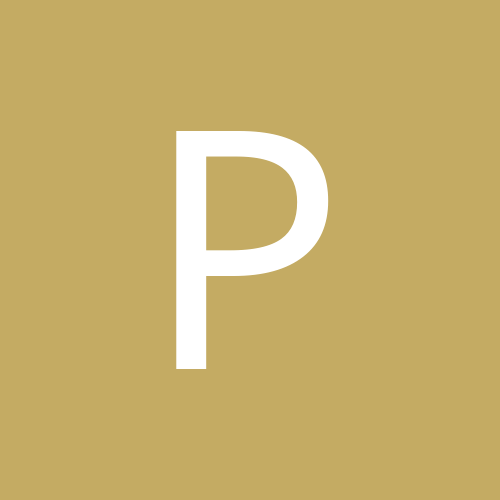 Content Count

222

Joined

Last visited
About Paigey
Rank

Guru in Training


Birthday

03/18/1969
Dub

reacted to a post in a topic:

Bedding Hotties.

LovinSoul

reacted to a post in a topic:

Bedding Hotties.

BigViffer

reacted to a post in a topic:

Bedding Hotties.

FinallyFree0812

reacted to a post in a topic:

Bedding Hotties.

It took me a minute to find it again, but see if this link works: http://www.lapbandtalk.com/topic/116900-georgia-lapbanders/

It's been so long since I've posted. I am not sure if the other ladies are still around, but I'd like to try to get a little more active. I've been slack about going to my support group meetings, but I did go to one this month. I also signed up for the Fall Fashion Show. I hope everyone is doing well!

It's been a while since I've posted. My life has changed so much since I had my surgery. I am currently down to 172 lbs! I no longer have to shop in the plus size department, I have more energy, came off of all medications and have a much better social life. Before, I was just too embarrassed to go out in public or hang around with my old friends and I was so tired all the time. Dr. Gorjala's office has definitely been a positive influence on my entire life.

Allison0927

reacted to a post in a topic:

Bedding Hotties.

LilMissDiva Irene

reacted to a post in a topic:

Bedding Hotties.

Lol, I don't know why this thread didn't come up in my first search about this topic. Now I feel silly for bringing up that old one. This one is just the one I needed.

Dredging up an old topic.... I didn't really see an answer for why this happens, so I thought I'd bring it up again for a fresh perspective. I'm on my third fill, but it didn't just happen with the last one. It actually started right after the first one. Anyway, my band is ridiculously tight in the mornings, it loosens up a little by lunch and I am able to do shakes or soups, but it's not until dinner time that I can eat anything with real substance. Does anyone know the reason for this? Is it something that usually evens out or is it just how the band works on some people?

I am almost 4 months into having my band and I still can only do shakes in the morning, mushies or Soup for lunch and a small healthy dinner. Not because it's what my doctor ordered for me, but because my band is so dang tight in the early parts of the day. Anyway, I was worried about nutrition, but getting burned out on my shakes with fat free milk and started looking for other options. The best thing I've come up with is mixing about half a cup of ice, two cups of orange juice and a big scoop of vanilla flavored Protein mix. It tastes sooooo good. Just like a Pushup™!

Just checking in to see how everyone is doing! I had my third fill today and couldn't be any happier with my progress. I am finally in "onederland"!

bama_mommy03

reacted to a post in a topic:

Bedding Hotties.

Mine took about 3 hours. I talked with the psychiatrist for about an hour and then took a really long test that asked hundreds of questions.

I propped pillows behind my back so I could sit up and sleep comfortably. I also took all of my pain medication and phenergan because they helped me sleep much better.

I have it all the time, but I don't know exactly what it is.

If your doctor prescribes you a statin drug, be very vigilent for any side-effects. Zocor literally attacked my body in every way from the day after I began taking it. All I could do was sleep and hurt. I took myself off of them and within two weeks was feeling almost normal. I later started taking a multi Vitamin from Centrum called Centrum Cardio that seemed to help, but I am not sure how it work with the band.

Hey! It's nice to see another patient of Dr. Gorjala's! Don't you just love them! I am really happy with him and his entire staff. As of today, including my pre-op diet, I've lost 27 lbs. I got my first fill on 10/21, so I hope to continue losing at a good pace. We also started a GA Lapbanders thread if you want to come over there: http://www.lapbandtalk.com/f15/georgia-lapbanders-121897/

My sleep study showed 43 apnea episodes an hour. I never got a cpap and the only time I've used one was during my sleep study. I was asked if I brought a cpap to the hospital when I had my surgery, but once I told them I never bought one, it was blown off and nothing else was said about it. Hopefully, your doctor won't make this a big issue either.

Find out the reason they are not approving. It might be something simple like some test results were left out or co-morbidity documentation wasn't presented. You can also have your surgeons office call the insurance and go to bat for you. I think a lot of people here have had to appeal to get lap band surgery approved.

Hang in there. It took me a good two weeks before I started feeling better. I couldn't even keep anything down until 6 days post-op, so just be patient.