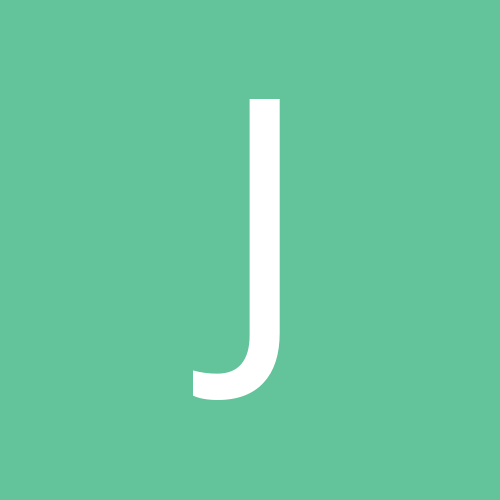 jollygreen1955
LAP-BAND Patients
Content Count

686

Joined

Last visited
About jollygreen1955
Rank

Aspiring Evangelist


Birthday

06/18/1955
About Me
Gender
Interests
Occupation
State
Oh my! I have been lapbanded a long time ago. My husband is so happy that he is not someone that I can rely on. He is great for everything but the band, He brings in things, and I throw it out. You have to see my freezer, I give away the things that I can and the rest goes down the drain. I have learnt my lesson and for me we do not repeat eat at the same table. Now,, I am on a low carb so when I have to be with him I suck salad. He can take my good healthy shakes and it has been updated for him by him and it probably is thousands of calories. I have to stop writing since this is a sensitive point for me. My way is seperate eating and when out with friends, do not sit next to him

I changed Laband doctors and this one requires Low Carb! I have had to give up the aguava nector. Now I use Stevia and enjoy it. truvia is great also I try not to use Splenda since I leave that source for items that already have it. I am very very nervous using Splenda since I am not comfortable about the way it was licensed If I am out with friends well Sweet and Low with ice tea is a comfort food.

Send a registered letter to the manufacturer and they will pay for the faulty lapband and your doctor will probably loose his/her ability to use their bands. When I had my lapband I was told by a surgeon that the lapband company was extremely careful to make sure there was no bad situations. Otherwise get a lawyer good luck...did you have it done in the US

Please call your doctor, If you get the service he/she will call you back. I would not be scared but it could be a reaction to something. PLease call now I have a heart murmor and forgot about it till I was in my forties. Now, I am careful I think your murmor is your heart thanking you for getting banded. Are you having the correct amount of H2O call the doctor and enjoy the awards tonight...I am looking for the dress that I will wear when I get to my healthy ideal weight laura

Purim is next week How are you going to handle it? For me, every year I spend two (2) days searching for the perfect treats. I do not bake for the group due to different levels of kosher. I smell the treats and then will chew and spit.

I have been off the boards... I was negotiating a job using my new license. Well, they finally made me an offer so I told my friends and did cry. I was sooooooo happy. I needed to see one person but the offer stood and I went to the chains office and the manager said that I could not be hired. OMG, I stood quite and then said that corporate politics is silly and that I am an excellent accountant but a really great tax preparer, SO I CALL the husband away from the office and he was in shock. I went home and then called the person whom I spoke to all week and he was not in. The next morning I call my contact...group leader who was in SHOCK... so he gets the owner out of a meeting and said they will bring my case up at two. Well, two days later and he said he would call...I am still out of work,,, I am sick that someones word is not worth anything...I had an offer...and ugh...well, the final interviewer wanted info on my neighbor and I refused to tell her. It is none of her business. So I am very sad but my DS is having a party here this weekend so there is no time to be sad. the sad part is that his party was limited by us (his parents) and some of these stinkers were mad that we were limiting the amount of high schoolers..so they went to someone else home (a mansion) my home would be their outhouse..lol... and these kids expect loads of kids otherwise they banish the other friends SO now the pressure is on me..to have the nice kids who are OK with a parent limiting the amount of kids in ones home. Help me god.... Kate...As it goes with your friends dingy girlfriend....what happened in Haiti was more than a disaster but it shows that no matter your race or religion good people band together and help. As for us, we do donate and pay dues but for the grace of god... it is nice to see that others feel for others...I DID HAVE A FRIEND till she gave us hell for helping the Haitians...she claimed that she pays her taxes and that was enough... well, I told her if you do not want to send money or offer your services then at least take some cans out of the pantry and put in the boxes where the kids were (son did that) SHE IS NOT MY FRIEND because her comment is not allowed on this board have a great day

:bored::angry:to costly...there are other little items but must really take a tour of your local supermarkets... I found this unreal baby food of pears.....omg delicious...stage 3 and i just add cinamin........i buy little hummas at 60 calories....get those at costco....SEARCH and you will find:wink2::wink2:

Most seeds and nuts are good for you. Their calories can add up fast but added to lean meats and veggies and a little fruit they help balance out the diet. Good fats like olive oil and sunflower oil are good for your brain as well as your heart. They can help control appetite. They usually have very complex carbs which break down slowly in the system so do not raise glycemic levels and frequently have some protein in them as well. They work great as a between meals snack or as a small meal. Cheri :thumbup::bored: Thanks.... I love cashews but that doctor stressed sunflower. I think that when I GO shopping will make some sunflower nut butter....... you can add cocoa powder and stevia or ahava nector.....

Could you please elaborate about the sunflower seeds? I was at a XMAS party and there was a Doctor who swore that other cultures live on sunflower oil and that I should add it to my diet......but being so busy right now have not ggogled it..... That doctor was very interesting and well ..very well..read ... and I was warned but others that he was a walking book WHEN I finally read up on what he told me. I am expecting..it to be so interesting...it will probaby take me days tia

I was taking the meds twice a day for the acid reflux.My prescriptions the insurance stopped my coverage and over the counter was very expensive but did it.........then,,,,,, my MIL was in the hospital and her kidney enzymes where dangerous level... and they took her off the Prilisac well....I decided that I WOULD TRY SOMETHING NEW NOW>>>>>>>I take 2 ounces of Aloe Vera Juice in the morning and just before bedtime........and it seems to help :biggrin:

When I was on the richard Simmons site, (3yrs ago) a woman wound up telling WALMART that she could not stand and they changed her hours. As for you,,,,,,,,,,since, you had the surgery and had a doctors note......OPEN your mouth and tell them that you are not ready to pack and if not you will call the Dept of Labor YOU GOT the banding and now you must repeat MUSt open the mouth...if you feel speaking to your boss is risky,,,no way,,,you taking the first step to a new life..banded..and it is worth the fight good luck

I am struggling also...last night my stupid husband brought home rugalach also...i am so busy that i forget to drink the water which is the only key to my weight loss and i excercise once a day but need more i need to lose 20 lbs in 20 days watch the biggest loser last night i put my red by the tv so when i watch the news i can exercise for inspiration ... i had 10 mins to myself and shopped online for clothes and then did not order My friends husband just called me today to tell me his bad news,,,,,,,,,,omg...I will not gain another pound... he has serious nhealth condition due to his heavy weight...she did not want to tell me...she is crying...and crying be grateful for your current loss and try to stay with positive folks...we have a great ww spot on this site and join hungrygirl dot com..it is for free if funds are available...there is a current biggest loser page on nbc and they have a three month special for 40 dollars why not start a biggest loser page here and i will join.... it is tax season and I am overwelmed... so I can not be on the site that much..bbut wiliing to help

we are walking around here in NYS with no coats on....no joke and SOMEONE HAS SNOW in NEW MEXICO wth....omg........ As for a tutor for Macey is fine? But the high school and the local colleges sometimes will send you a student who needs the credits (in my area it is called public service) also...on your school site they have links to some really cool sites.........and you should ask her teachers if she can have a class homework buddy........believe it or not,,,my DS was one............and our local library tutors for free...