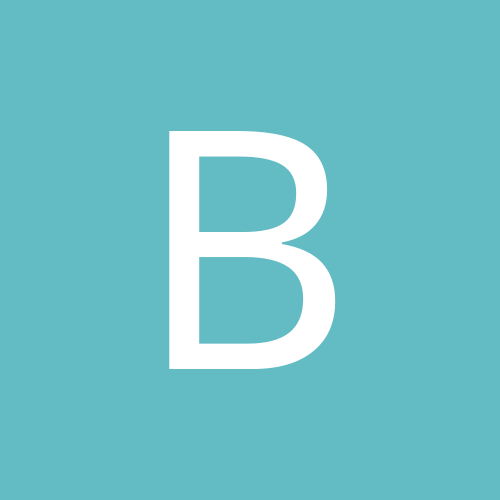 Bettina
LAP-BAND Patients
Content Count

1,402

Joined

Last visited
Everything posted by Bettina
Bleeding like that after surgery is quite common. And if you weren't truly menapausal, weight loss will def bring you back to regular. My GP has already warned me (not menapausal-but i will not have the heavy periods anymore--yay) Oh yeah I took phen-phen 10 years ago and now have 9 yr old Rachel ---doc told me I got pregnant because of the weight loss--regulating my cycle...fun fun. Luckily my tubes are tied and burned this time...LOL.

Thanks for posting. The only problem I have with the article, is that its not completely accurate, it doesn't give the stats on the patients, what co-morbidities did they have? Age, Weight? And the ones who conducted the study were doctors but doctors of what? I am sorry to be a bummer, but this type of article is exactly the type I have studied in college --its not scholarly. Funny on the timing, I am going to print this article for my statistics professor -she is a clinical psychologist...she'll love it.

Bettina replied to nursekathy2u's topic in The Lounge

You're older than me, you must remember the cartoons....and they were regulars on Scooby-Doo...lol. The live Globetrotters used to be on talk shows too. Harlem Globetrotters...ahhh memories. Hey, they were even on the Jackson Five cartoons...omg I forgot all about that!! Somehow I even think they were on Fat Albert once...lol!!

So you are saying that he has no right to defend himself??? Or respond to posts where he was clearly accused of advising his wife what is going on in her absence?? If you notice he isn't flaming anyone. He has merely made a few simple requests and comments..no harm done. Unless you are a moderator, I don't really see where you have the right to tell him to "ignore everything else and don't even visit the controversial threads". Now I am being you---if you would scroll back-you'd have noticed that his wife was being mentioned and he was not off topic as you seem to think. By the way this was all retorical....this is not open for debate. I just wanted to make a point. Not one person on LBT is better than the other. Some just behave better that's all.

Telly your avatar cracks me up!!!

I just noticed your name--I love Patchoulli...i have some dried...and i buy the candles when ever i see them!!!!! (sorry to hear about your band!!)

yes, that is the person!!! luckily i have kept the forum up --its the only way i can respond.......where are the moderators???????

I am behind a firewall too! its the first posting on the board..under newer postings.

Oh okay, glad to see its not just me.....i am reading this and responding thru my email....its not a real hacker, and I have a real good guess as to who did this!!!!!! The moderator has to delete the thread..or lock it if they can.....pretty clever of the person who did this.

Ugh this is crazy...when i log in the first topic says "hacked" and it opens up automatically to this Russian dude...I dont think its a real hacker...i have a brand new virus protection in this computer...ugh

everytime i try to log in, it goes right to a hack site!! Someone respond to this so i can see if it just me or not...thanks

anyone else getting hacked?

OMG Sept 6th...so exciting. Ummm did you say hopefully our band procedures will work? Slap yourself woman of course it will.... , we are gonna do this and be successful!!!! 3 days for you. No more negativity on these boards --its bad karma....we don't want that now do we? I am so excited for you. Nervous yet? Did you have to do liquids this last week? I go in on 9/27..whoo hoo!! Omg i can't sit still...lol I will probably fidgit the weight off by the time the actual surgery date gets here...ha ha wouldn't that be funny!!:omg:

I went out of town to a support group meeting last night--my first. I highly suggest Mandy do the same---but only if SHE wants to! Omg it was awesome!!!!!!! I can't wait for the next one! LOL.

Gotcha on the fill, that makes sense. I think mom cut her explanation off and i missed some info. Ya know, just the fact that they both got banded makes it competitive no matter what one each says because even if they don't compare each other...friends and family members will. If I were her daughter, I prob wouldn't even tell anyone that I was banded. My sis had GB...and now I am gonna be banded...there is already tension..ugh it sucks...I have already heard "well the band wasn't avail then" ugh.

Yup I remember your name being there too!! Funny nobody wants it talked about --as if we are supposed to take it and not even defend ourselves...almost sounds like rape doesn't it?? I understand the bickering by the people heavily involved, they had a problem....but when that particular person -(notice I am not naming names I dont want to be associated with that same pool of people)--started pulling us in because we happened to be on the board is so totally wrong!!

hmmmmm........I am not sure if that was regarding my comment, but I pick my side. I am not picking one person over another-they were all just as bad-you are right.

I share your feelings Jenna. But I do agree with Diva on that the person should be banned and not just the name. One of the banned was really nasty and self rightous! I have never had dealings with her yet she accused me and a few others of being sharks because we happened to be reading posts that she happened to be looking at too. I look at all the posts--I am trying to learn all I can before being banded. Ugh she made me sick...she was a total head case! It was all I could do not to blast her back...a person can only take so much annoying crap. I just don't know where someone things that they are so much better than someone else and they have the right to blast without getting blasted back. And people say well don't go on that board, it seems that this is talked about on every one lately. So yeah it makes some look like stalkers. I liked how you pointed out the name calling--I guess that person forgot how it feels. So sad really. You know that people like that just have to be miserable in their everyday life. Can you imagine being a cashier and having someone like that standing in your line..yikes.

It doesn't sound like a leak. She probably needs to watch what she is eating....doesn't take much it could be what she is consuming. Why is she going back for another fill if she is throwing up??

Yeah, moms can be funny can't they?! That is so great your husband is so supportive, mine is still a little afraid for me...silly guy. I bought a weight loss surgery cookbook and he was reading it so its a good sign. He has also been talking to me more and more about it. In the beginning, I think we were both avoiding it like the plague...but I got a letter from his insurance that said it was covered so I am not so shy about discussing it with him. Prior to, I didn't want to get too excited in case they turned me down..lol. I research everything and he knows this so he knows I don't do anything of that magnitude without being 100% sure. He cooks all my meals so he has been "modifying" them lately. I know he is gonna love having the "old" me back again!

oh sure...rub it in!! LOL I wonder if he's coming to Atlantic City.....35 mins away for me!!!

Has anyone here been to a support meeting yet? I went to my first one last night (thru Obesityhelp.com) OMG it was great...I highly recommend that you meet with others in person. So much info and they really make you feel relaxed about the surgery. There is another on on the 11th I plan to attend that one too! And the "walk" on the 24th! So excited!! There were no "horrors" like you hear on LBT. Just wanted to share!!!

For the record I am with FunnyDuddies (I am a newbie--that lisa chic is psychotic) I came here because I am being banded this month and really needed the info...little did I know I'd have a study case for my psych classes (that is my major-I am a senior-finally) ha ha Anyway that is not why I am posting here today I just wanted to say YES I AM A RON WHITE FAN TOO!!!!!!! :clap2: He's just a little sexy too don't you think??

Does she belong to any support groups? I think it might come better to her from outside her family...you know, she needs your support but she needs also to talk to others who have no emotional ties to her. As I said earlier, she is right on track (we have all said that:) ) I am sure you are her rock....she probably just doesn't require the same type of support you do. (you said yourself that she has great self esteem!) I wouldn't even worry if I were you. She is losing a pound a week...that is awesome!!! When children get her age, they usually take a path were they rely less and less of us and then eventually they come back around. She is doing great! Doc must think she is doing great too if he doesn't want to give her a fill. Sounds like you are a good parent. You will both be fine! :clap2:

I know, it was my all time fav skit. (but he did do one on Shit too its one of his older ones from the 70's) I love him .....ha ha I'd like to see him on these threads...lol can you imagine?