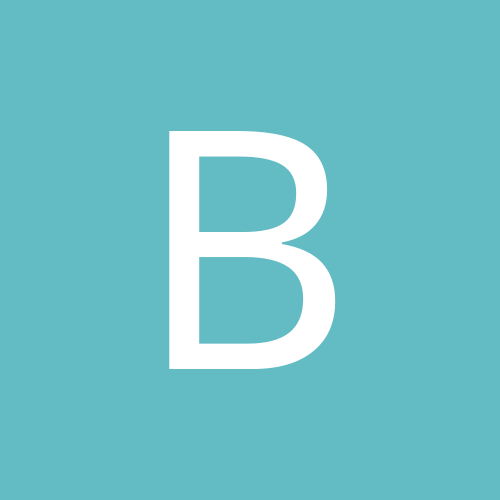 Bettina
LAP-BAND Patients
Content Count

1,402

Joined

Last visited
Everything posted by Bettina
One week out...I'd stay away from it for now, your throat couldn't be healed just yet.

Its going thru, and it sounds like you aren't chewing it properly...what did you eat that did that??? You may want to try eating slower too. I had cream of wheat get stuck...ugh. sipping hot water dissolved it. So I took cream of wheat of the list. I also found out that Tuna doesn't work for me either...too dense I think...dang, I love tuna too. I still find it hard not to drink when I eat...well not so much that as waiting an hour to drink....and eating an hour after you drink just doesn't make sense to me at all! Best Wishes!

I was banded after you....sadly, I can eat pizza. My nutritionist has me on modified regular diet...I think that was a mistake...scale hasn't moved in 2 weeks...ugh only 3 1/2 weeks out. I think I want to try to go back to mushies...but I am afraid because I do get hungry during the day. i can't wait till I get a fill 12/1. Also, I have a huge lump (golfball size) right where my port is...anyone else experience this??? The docs office said (over the phone) could just be fluid build up....hmmmmm. Its rock hard and annoying...too close to my ribs. I lost a lot of weight the first week and then was worried...hmm I guess you must be careful what you wish for huh??

Oh its Mother I'd Like to F**k:omg: Its supposed to be a compliment among teens...you know, someone tells you this, and it shows that you have a hot mom! LOL

commenting on the original post...you can't cheat the system by putting sand in your clothes or drinking water just before.....it all goes by BMI...they measure you along with the weight....they can tell if some dingbat put sand in their clothes...by the way--did someone actually do that...i'd laugh them right out of the office. interesting posting!!

Hi yes, its critical to get your protein..you need it for cell regrowth, healing from surgery, and most of all...warding off hair loss!!!! Your body can only absorb 20 grams at a time, the rest you pee out...so only have 20grams at a time...twice or three times daily is perfect.

Best wishes to both of you! I was banded 2 weeks ago...piece of cake (lol-well not anymore..lol) Seriously, it was easy. You'll love being banded!!

Spiru-tein is good and one of the lower one in carbs and sugars...be careful with protein powders...they are mainly made for body builders and are high in carbs!

Ugh beware of Cream of Wheat!!! It gets stuck easily-it expands..yikes. If you do get it stuck..hot water(like tea bag hot) will melt it to go down. I will never do cream of wheat again...lol...I switched to Gerber Rice w/Bananas. Just wanted to share! Take care!

Hi Mom, yeah I am in...have been sick haven't been on the boards in awhile...bronchitis..hurts my incision when I cough, but thank goodness it isn't pneumonia like I thought it might be!! Got good meds, so yeah I am back!!:clap2:

Hi I want in too please! I too was banded on the 27th.

Hi, And thank you. I am feeling really good. Went for my post op visit today...doc is very pleased and laughed at me when I told him that I don't want to continue the weight loss at this rate. He told me it would level off. I had a small issue with the Cream of Wheat...doc said don't eat it yet...he doesn't agree with the dietician. A few sips of hot water dissolved the cream of wheat ball i had..and I am better than new! :clap2: Been walking every day...I did the 2 flights of stairs to the docs office rather than the elevator..yay!! My clothes are starting to hang a little...but that is okay...I kept all the old sizes so no problem...lol ...so sad:nervous So far this has been a breeze...well except for the part that i am not hungry and have to force myself to eat..but hubby keeps me in check!! Take care! Bettina

Hi I am eating that now as we speak! I put it in the Magic Bullet...with FF Cream of chick soup and Skim Milk....omg....to die for!!!! It reminds me of Gerber Toddler food...but I had baked the chic breast in the oven with onion powder, garlic powder, tiny bit of salt and pepper...when it was done...threw it into the bullet and it the consistence of chic salad...added the soup and milk...and I cold drink it if I wanted to...just enough chick to chew. But the spices are what made it awesome!! I know the Magic Bullet is expensive...I have had it for a long time and it sat there not being used. Now I am so glad I have it...gonna have green beans w/cream chick soup next!! Bon Appetite!!

Hi..and Congrats!! go to www.fitday.com its awesome. You can track your calories, weight, exercise...everything and it's free!!! High Protein? I just found that Slim Fast has a shake that is Carb Controlled (Walmart) low in sugar and still at a decent amt of protein. Otherwise, I am doing Isopure....40grams protein per bottle. But becareful...your body can only absorb 20 grams of protein at a time --the rest you pee out, so if you do isopure--drink half ...wait a few hours and drink the rest. I do breakfast and dinner. When I get to that point I plan on eating a lot of fish --really high in protein...tuna, bluefish. Hubby is huge on fishing so he loves that I will be eating what he catches!! Best Wishes to you!

You need to find a support group! Go to ObesityHelp.com and put your city in and you will find one. (ugh get rid of the lunchables--too high in sodium--no one should eat them ever!) Thru Sprint, you should be able to get help too...call the Health and Welfare dept on Monday and ask them about a dietician and therapist..all free of charge!--its a good thing! Keep your chin up, recognizing you need assistance is the biggest step and you have already done that!! All the best wishes to you!

Good luck on your journey!

5 lbs but its only been 3 days...lol. I think coffee makes you gain weight because studies show that caffeine makes you hungry (soda too for that matter) I plan not to go back to my coffee/diet soda addiction.

I don't know, I'd call it a NSV myself. I'd personally be thrilled to lose so much weight that my pants fall...lol. Congrats on the weight loss!!

Hi Larry, I had my surgery on Wed. Still sore. Ice was okay for the first day, use heating pad for rest of time. Doc gave me Tylenol w/codeine...did you get it too? I find it doesn't make me sleepy but takes the pain out. it is very normal to feel this pain and tired..it was major surgery, they poked us in 5 places and we had all our functions shut down...under extreme meds. So yeah this is all normal. I am also not hungry, but I think I am on my way to dehydration..bad very bad. I try to drink, ugh just don't feel like it. I never want to see Jell-O again..lol. Tomorrow I can start on pudding, I am so excited!!!! I have been lazy with the Isopure too. How long will it take to heal is different for every person, but the sooner you get up and get around, the sooner you will heal (I have had 3 c-sections and a back surgery) I just walked to the bus stop and back (2 blocks) feel tired but glad I did it. I have been trying to walk a little every day. Coughing---hand is good to use--that is what I have been doing...pillow seems awkward. I had diarrhea today and yesterday--always fun...not. hubby gave me stew broth--not fat free. But it didn't hurt just not fun:cry . Sorry if that was too much info but i am sure that is why they say fat free. So beware. Good luck, Keep in touch!

Thank you so much! and thanks for telling me you moved slowly, i was starting to think there was something wrong with me..lol.

Hi All!! i did it! 2 days post op! Gotta update my weight loss ticker ...yay. I am sore,but its only been 2 days so I think its pretty normal. I can feel the band when i rub my finger over my skin.....eww i had no idea, the doc told me..lol. I walk only when necessary..still have alot of sedation in my system. i started taking my vitamins today. I switched from chic broth to wonton broth..chic broth gave me bad dry heaves...really bad. But I am not hungry..yay! sorry this post is so random..head still a little fuzzy..lol Talk to you soon!

These boards are scary and there is a lot of negativity....your best bet is to go to a local support group meeting..there you will see first hand that the people who have already had this done are fine, and even though there are some who had problems, they have overcome them! Another thing to keep in mind, is that there are people here who have never had surgery and this is very dramatic and traumatic for them. Also...ask your doctor about his success rate. Eroding stomach is rare and comes from other underlying causes...the band is silicone. The band doesn't move (ask the doc about the procedure where they take a piece of stomach and stitch it over the band so it doesn't move. The band doesn't get smaller or tighter throughout the course of the day. Only when they fill it does it get smaller. Its not made of human tissue so it doesn't "react" as some have posted a while back. Its a man made compound. I am having surgery tomorrow and just now came back from talking to someone who had total success with it!! I needed to do that to keep me in check. I saw the incisions last week of a girl who had it done 3 weeks ago...looked like scratches!!! Healed beautifully!! Don't go entirely by what you read...talk to your surgeon, talk to others who have gone thru it. You'll be great!!

LOL...oh no..hot dogs..I don't think I could handle knowing what is in them!!:faint:

lol you two are way too funny!!! omg...one last gross thing I promise no more (keeping myself occupied because I can't sleep..ha ha) I read on one of those websites that some chef wanted to know how it compared to egg whites because he wanted to use it in a recipe....ugh get me a bucket. I will never eat out again!!!