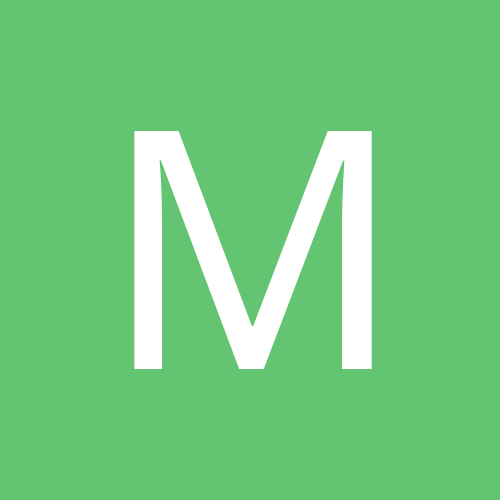 Malaika
LAP-BAND Patients
Content Count

5,747

Joined

Last visited

Days Won

1
njgal

reacted to a post in a topic:

NSV shout outs

Deehovey

reacted to a post in a topic:

NSV shout outs

Scorpion11

reacted to a post in a topic:

Wrinkles

ThreeFifty

reacted to a post in a topic:

Ricotta Bake

bigfatgoodbye

reacted to a post in a topic:

NSV shout outs

DeLiGhTfUlLy DeTeRmInEd

reacted to a post in a topic:

NSV shout outs

onlybroomegirl

reacted to a post in a topic:

NSV shout outs

DeeDee - welcome to VST and congrats on making the decision for the sleeve. Hope your blood work comes back good and you're able to move forward with your surgery. If not, don't rush it - be sure all your labs are good before undergoing surgery. Keep us posted on your progress.

Hi Kara - Here's how it works: You pay your airfare for 2 to San Diego. Ernesto (Dr. Aceves' driver) picks you up at the airport, drives you to the hospital where you meet Lucy and/or Yolanda and they make sure all your pre-op tests are done (blood, urine, EKG and chest xrays). Then you meet with Dr. Aceves and his anesthesiologist. Then Ernesto takes you back to the Resort - it's GORGEOUS - and there are several restaurants where you can have your "last meal" The next morning at 7 am Ernesto picks you up and takes you back to the hospital. You and your companion are shown to your room and you are told the order you are in for surgery. After that, Dr. Aceves meets with you again, as does the anesthesiologist and an internist. When it's time for you to go to surgery you are taken to the OR. Following your surgery, Dr. Aceves performs the first leak test while still in the OR. Your companion waits in your room and when you are in recovery, Dr. Aceves will call your room, or come to your room and let your companion know how it all went. After an hour or two in recovery you are taken back to your room. The next morning you are given some apple juice which has been tinted blue with vegetable coloring to sip on -- if you have a leak, the blue will come out in your drain bag ... that is what I am told. If you get that down and no leaks, then you get chicken broth, some orange drink and hot tea and Water. The next day you go to the same room where you had your chest x-ray and you drink a liquid and they take pictures -- you can see your new tummy and the path the liquid takes -- if there are any leaks, they will show up in this test. During the time you are in the hospital, Drs. Aceves and Campos visit you at least 3x a day, as do others on his staff. They are all wonderful and you will be taken care of better than you ever have. As for traveling to Mexico - I totally understand your husband's concern; however, I would not be concerned with traveling to Mexicali at all. It is not a "tourist" town like Tijuana, Acapulco, etc. and I do not believe you would have any problems whatsoever while you were there --besides, you are escorted by Dr. Aceves' staff the entire time. There was alot going on when I had my surgery -drug wars, etc. PLUS the swine flu epidemic and I did not feel in harms way the entire time I was in Mexicali. I went back in July when my fiance had his surgery - we drove into Mexicali - and one day while he was in the hospital, I drove to a local mall. Everyone was extremely nice. I saw nothing to cause me concern or fear for my safety in any way. I think that cover it all -- if not, someone will pipe in I'm sure ... or ask away... Congrats! We'll see you on the losing side.

I was weighed during the pre-op testing. There is a scale right outside the doors to Dr. Aceves' wing where you can weigh yourself anytime, too.

The Viactiv doesn't come without calcium as it is advertised as a calcium supplement, not a vitamin supplement. I buy some Adult gummy vitamins at Costco that are very good.

Sorry ladies - I didn't see your posts -- I've already given the clothes away to another member.

I've been buying the Fresh & Easy non-fat plain Greek Yogurt and using the SF coffee syrups for flavoring. The texture is so much better than the Yoplait and Dannon yogurts and for 8 oz. it has 9 gms of carbs and 24 gms of protein. It's $1.49 at F&E and takes me about 45 minutes to eat and keeps me full for hours. So far I've used SF French Vanilla and SF Raspberry. I purchased SF Carmel and SF non-alcoholic Kahlua at Sam's Club for variety!

My thoughts and prayers are with you - looking forward to hearing from you post-op!

I drink coffee every day - generally 1, maybe 1-1/2 cups and I also make a cup of hot tea when I get to work although I generally only end up taking a few sips of it. Caffeine doesn't really dehydrate you - however, it acts as a diuretic and if you're not getting in enough fluids then it could dehydrate you. I asked Wassa when she started drinking coffee and she told me that Dr. Aceves told her she could drink it "now" (and she said she was 6 days out from surgery) ... I don't drink soft drinks and I drink water all day long, so I figure I'm entitled to have my "vice" of coffee in the morning.

I didn't worry about the protein - I got in what I could - however, there were no protein drinks I could tolerate and I am lactose intolerant. I was more worried about staying hydrated - I worried about protein when I got to mushies. I wouldn't worry overly about the protein - get in what you can - but definitely stay hydrated - that is most important early out from surgery.

Happy RE-birthday Kai. You're in the best of hands ... welcome to the loser's bench!

That's awesome Kai - congratulations - and it will be so great to have others on the wing with you - helps to make the days pass quicker if you can get up and visit or have someone to go walking with. Keep us posted on how you're doing when you feel up to it. (Try not to get the last room on the right - the internet reception isn't all that good)

Hi all - sorry I've been MIA for so long. There's been a lot going on and I needed to make a trip back to Indiana to take care of my mom who recently had surgery. I was there for 10 days and my internet access was limited. I also wrecked my car on Christmas Eve and have been dealing with all of that ... SO - THAT SAID: Please allow me to extend a belated WELCOME to all of our new members - there are so many it seems. WELCOME TO EACH AND EVERY ONE OF YOU and congratulations on your decision to get healthy! I am trying to catch up on all the posts - however, I have about 150 to read, so that may take me a while -- I will try and respond to posts; however, until I get caught up on the posts, if you really need an answer from me, please PM me and I will respond to those first. Hope everyone had a very Merry Christmas and a Happy New Year! Looking forward to catching up on everyone's news and learning about our new members!

I took Bendaryl for about 4 days because I wasn't able to sleep soundly - that seemed to help; now when/if I have trouble for a few days, I'll take Tylenol PM - it's non-addictive and it allows me to get a sound night sleep. I have found that I do need more sleep than I did before I had my surgery - I used to be able to get by on 5 hours and feel great - now I seem to require at least 6-7 to feel rested.

Take measurements - when you hit a stall - take your measurements again - even though you may not see the scale moving, you will see inches lost and that should be a great motivator to you ... it's amazing how the inches seem to melt off even if the scale isn't moving - the scale will move again - so if you hit a stall - put the scale away for a week, take your measurements and don't stress over it - you will lose!