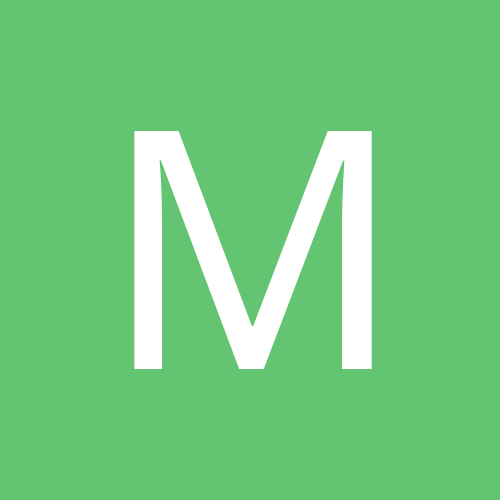 Malaika
LAP-BAND Patients
Content Count

5,747

Joined

Last visited

Days Won

1
njgal

reacted to a post in a topic:

NSV shout outs

Deehovey

reacted to a post in a topic:

NSV shout outs

Scorpion11

reacted to a post in a topic:

Wrinkles

ThreeFifty

reacted to a post in a topic:

Ricotta Bake

bigfatgoodbye

reacted to a post in a topic:

NSV shout outs

DeLiGhTfUlLy DeTeRmInEd

reacted to a post in a topic:

NSV shout outs

onlybroomegirl

reacted to a post in a topic:

NSV shout outs

Ok so I see your info all over this site so I know you would be a good person to ask a question. I am out 2 weeks today, had surgery in Mexico. I am following the foods you posted for 2 week, but I am starving it feels like? Did you have that feeling too? I feel like maybe they didn't take enough out or something?

Hi Attitude- thanks for thinking of me - lots going on here - hope to get back to "normal" and back on the forums as soon as things smooth out and settle down. Take care and I hope you're doing well.

Dr. Aceves doesn't use a catheter. I didn't wear panties to the OR and most of the time I was in the hospital because of the drain bag and them constantly emptying it -- I wore the hospital gown most of the time to prevent any damage to any of my jammies and underwear. Once they removed the drain, then I wore my own clothes. As for scheduling your surgery during your cycle, they aren't operating on that area, so other than just being uncomfortable from the surgery and being on your period, there's no reason you can't have your surgery during that time of the month. Personally, I would be more concerned about ruining your panties after the surgery and from the "peacock poops" - that blue dye RUINS anything it happens to touch -- take advantage of the hospital gowns until that danger has passed!:blushing:

DeeDee - welcome to VST and congrats on making the decision for the sleeve. Hope your blood work comes back good and you're able to move forward with your surgery. If not, don't rush it - be sure all your labs are good before undergoing surgery. Keep us posted on your progress.

why are you wanting popsicles high in carbs? or did I misread the statement? (I tend to do that!) The crystal light popsicles are wonderful and they are sugar free and low in calories - 15 calories and only 4 gms of carbs and 0 fats. They're $2.38 at Wal-Mart.

Thanks for all the great information and posts you have out there...just wanted to let you know that your knowledge has been very helpful!!! =)

If you're truly serious about wanting to deactive your account and remove all postings; photos, I can do that for you. However, I wish you would reconsider as your posts may be helpful to others on this board and those who may join. Please give it some thought and send me a PM with your decision. We hate to see you leave us permanently.:001_smile:

Research shows that you should wait 1 year after reaching goal to have a tummy tuck inasmuch as your skin needs that long to shrink back as much as it is going to. I don't know that I can wait a year after reaching goal - 30 lbs. away - so I am going to make an appt. to see my plastic surgery and see what he recommends. I will let you know once I've gotten in to see him.

I went back to work in one week - I was tired by the end of the day; however, it wasn't a big deal to go back to work - I was out grocery shopping the day after coming home from Mexicali - so 4 days after surgery - and although I tired easily, that was the only physical issue - no pain, no trouble walking, etc. Many were ready to go back to work sooner -- I can't imagine how bored I would have been being off work for 2 weeks!

They are very good about giving you medication if you feel sick - I had one episode and that was all thank goodness. Bearded was sick most of the time - they gave him medication as needed. Also, if you have pain, they will give you something for that - and if you have trouble sleeping, you can get something for that as well. Just don't hesitate to ask for what you need - they are not mind readers. My pain was the worst the 2nd day and after that, recovery was easy. The only incision that hurt was the one where the drain bag was - it was tender for about a week or so; but nothing unbearable at all. I am sure a C-section is so much worse than this surgery/recovery.

Yes water was available in bottles - that is how all my and Bearded's water was presented to us -- unless it was hot tea. I did not bring any protein packets with me to the hospital; I waited to start that when I got home; although I should have brought a few to drink on the way home (we drove).

Hopefully this answers your questions, if not, ask more - we're all happy to respond.