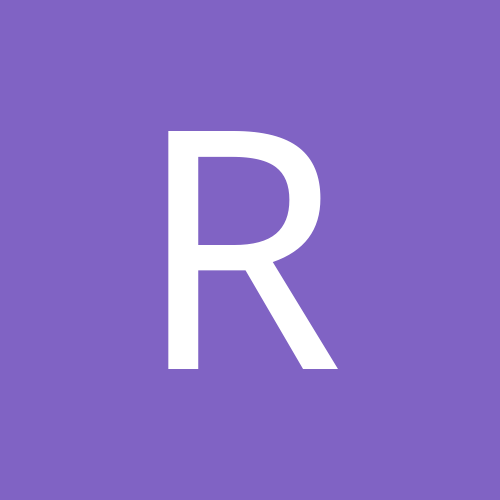 Roses4me
LAP-BAND Patients
Content Count

87

Joined

Last visited
20 Followers
About Roses4me
Rank

Senior Member


Birthday

10/11/1957
About Me
Gender
Occupation
City
State
Recent Profile Visitors
The recent visitors block is disabled and is not being shown to other users.
2muchfun

reacted to a post in a topic:

Breaking A Weight Loss Plateau

☠carolinagirl☠

reacted to a post in a topic:

Why Does Weight Loss Surgery Fail?

sandrawolcott

reacted to a gallery image:

Where I am and Where I want to be

Hi Steve Thank you for your comments to me. You are right, I do live on carbs. What isn't a carb? The 4 main food groups are potato chips, ice cream, soda, and hamburgers.

Thank you for this advice. I normally cook everything one would expect to see on a Thanksgiving menu. After reading your article, I will stick to the basics and focus on the turkey, pumpkin pie, stuffing, and mashed potatoes. Part of my problem is that I don't think I am supposed to eat any of this with my lapband.

BeckySue, Dr. Trahan's office will do what they can to help you. Have you appealed yet?

This is so me. I have called myself a failure too long. Banded in 2009 w no loss. Help!

Hi everyone. No weight loss but not completely disillusioned I am going to fight for me before considering revision surgery and start over......AGAIN.

Hi everyone. Been banded since 2009 w no weight loss. I have almost 7 cc in a 14 cc band. I am not giving up and need support.

I am so sorry BeckySue! I love Dr M Trahan. I understand insurance companies are denying lapband surgeries due to failure rate. I don't know if that is 100% true. Roses

I definitely need help. Banded in 2009 and never lost weight. Debating revision surgery or trying harder ( if possible )

Thank you so much for your article. I haven't lost any weight since shifting from liquid to solid food 3 years ago with my band. Now, I have congestive heart failure and it is imperative I lose weight. I just don't know how to start.

Thank you for the article. I am so frustrated with myself. Banded in April 2009 and I only lost weight during the liquid phase after my surgery. I weigh 20 pounds more now than I did after surgery. Do you think the band is the failure or ourselves? I see LapBand failure support groups that seem to focus on the the band not working and not the patient. I am a patient that feels like I am the failure and not the band.

Roses4me

reacted to a post in a topic:

Why Does Weight Loss Surgery Fail?

KayTee

reacted to a post in a topic:

Lapband Failure

KayTee

reacted to a post in a topic:

Anyone Else Regretting Lap Band Surgery?

DELETE THIS ACCOUNT!

reacted to a post in a topic:

Lapband Failure

I also fear the sugar monster. It is hard to change and you are right, it is an addiction. I have stopped drinking soda and have started substituting sugar free jello for when I get a sugar urge.

KayTee, I don't regret having the LapBand. I am also very disappointed in myself. As someone stated earlier you cannot eat ice cream when you have a band and expect to be successful. What they miss is that after all the work and time and wanting, after not losing weight what point is it to NOT have the ice cream. I haven't given up and neither should you. Maybe, there should be a Discussion Section for those that are not losing weight to see what we can do for each other?

I haven't lost any weight either and it has been 3 years. I also feel hopeless and blame myself when I see how successful others are. I still see my surgeon as I refuse to give up. He has asked me to consider revisional surgery to a gastric bypass which he does not perform.

Lcuy

reacted to a post in a topic:

Dr. Michael Trahan - Online Support Group

I am in the same place. 2009 band and no weight loss. I have a fill scheduled for jan 18th. I need support. Would you like to work together?