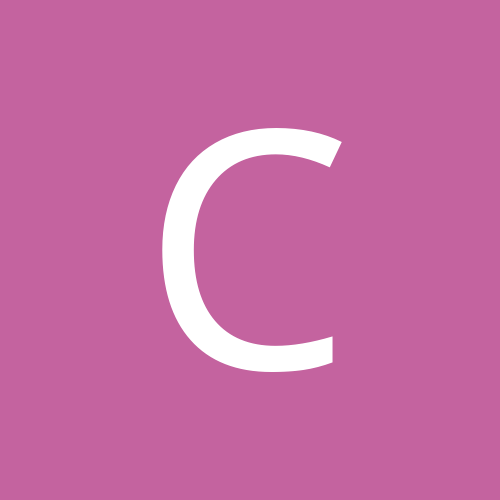 citystargazer
LAP-BAND Patients
Content Count

16

Joined

Last visited
About citystargazer
Rank

Novice


Birthday

10/07/1967
Only a couple of my strips fell off by themselves. At 3 weeks post op, took the rest of them off. No problems. One incision had a little scab still and one looks red (I've been applying antibiotic cream just in case), but otherwise no problems. I haven't had any problems getting in my Protein without nasty drinks or shakes. There have been a couple of low days that I did fill in the gap with a shake, but not many. The trick for me has been protein at every meal, no matter what. Starting the day with 1/2c cottage cheese (14g), yogurt (5g) and V8 (3g) plus some other protein source for lunch and then whatever I ate for dinner has been easily hitting the mark. If I was just a little short, I had a second yogurt for "dessert". It does help to stock your house with high protein foods though. Milk products, tuna, peas, chicken, Beans, etc. Best of luck to you!

I, too, was a little scared to be back on "real" food. Scared I would eat like the old days, scared I would throw up, scared something would get stuck, you name it. And I definitely did eat more than I had been on my first day. But like someone else mentioned "in a 'normal' person's way". I had 1/5 of a donut - which is 4/5 (and maybe 9/5) less than I would have before!!! I had some popcorn, but threw away the unbuttery pieces. I left food on my plate and took a doggie bag from a dinner I had to attend. These are not things the old, unbanded, me would have done.:thumbup: One of the most interesting things for me after surgery is the fact that I am not hungry, at all. Even though I still have the "mental" hunger, the fact that I'm not feeling hungry makes it easier to stop at 1/5 of a donut. I was thrilled too, to have lost 13 pounds so fast but I know the weight loss with the band will really only be 1-2 pounds a week and that's ok. Speed would be great and all, but I am after PERMANENT! And if slow, with the occasional setback is my way to permanent, then that's ok too!:eek:

Just over two weeks out and feeling pretty human. Still give myself a twinge now and then, but it feels GREAT to get in and out of bed/on and off the couch normally for a change. My mush diet ended Thursday and on Friday I splurged with 1/5 of a donut :thumbup:, a handful of popcorn and had a dinner to attend. The dinner was interesting, I have never in my life left food on my plate unless I didn't like it - until last night! I let the waiter take most of my Pasta back and I brought home a doggie bag with at least half the main course. Crazy I say! Definitely feeling restriction if I eat bread. There's this weird, burning, uncomfortable sensation after just a few bites. Is that what it feels like for others?

I was dying on liquids, but mushies have been no problem. I AM a little bored, but it's not bad. I've been eating cottage cheese, yogurt, applesauce, hummus, scrambled eggs, split pea soup (Andersen's has 18g Protein per can and is DElicious!) and of course sf pudding. There have been some cream soups, tofu and well cooked carrots mashed with a fork. I will probably try some cream of wheat Cereal just to break up the monotony and I have some sweet potatoes waiting to be cooked and mashed. Bella, I am sure you could have salsa, maybe blended a bit. It would be good with your beans! Good luck, you WILL get through this!

It's so nice to have a whole other group of people exactly where you are in the process. I really appreciate all of your postings and updates! At just over a week post-op, I am finally almost human and can sit comfortably on the couch again. I am jealous of Melly's ability to sleep on her side, can't do that yet unfortunately. The gas is FINALLY almost gone, but I too think my belly is still bigger than when I went in, even though I've lost weight. A little better every day, thank god. My only real problem now is that my port incision is right beneath my breastbone and is constantly hit by my bra (and braless is NOT an option). Friday I nearly ran home from work so I could get the bra OFF! My port area is very, very, tender :mad: and I have sharp pains when I bend or twist. Others on the site say this will go away and I hope they are right. I've been doing so much better and been so much happier since I started on the mush diet. No problem in getting Protein in without nasty Protein drinks. Cottage cheese, yogurt, hummus, refried Beans, applesauce, tofu, scrambled eggs and split pea Soup (Andersen's has 18g protein per can and it's delicious!) are keeping me going. Good luck and speedy recoveries to all of you!:thumbdown:

Hi all - sorry I didn't join in sooner, I was stressing out about the whole surgery thing. But it's over now and I'm doing ok. We arrived at the hospital at 530am and I was the first surgery of the day at 7. We left at 1130am, 6 hours total. Today has been the second most uncomfortable day so far, I think the sharp pains are still just gas. GasX, pacing the house and walking around the block have not helped. I am DEFINITELY looking forward to feeling better! I am also looking forward to some cottage cheese tomorrow (like you said melly, it will be the BEST cottage cheese ever!!). Taking a couple more days off work (well work at home - I am getting kind of bored). Hope you all are doing GREAT!!!

Hi Stephanie - I'm with you. Just banded on 1/15 and having trouble getting in my Protein too. One of the best things I've had is Campbell's Beef Consomme - there are 10g protein per can and eating something salty instead of all this sweet protein crap is wonderful. It's also like "normal" food. I know you said you hate chocolate, but my MD gave me a box of ProtiDiet cocoa - 15g per cup and it's tolerable. Much better than Isopure (yuk, yuk, yuk - made my husband finish the bottle), Special K protein Water or Protein2Go (also NASTY in the premixed, not as bad in powder form). I can hardly wait for some cottage cheese and scrambled egg tomorrow! Alison

I'll be getting banded on January 15th too, all the way across the country in California at Clovis Community Hospital by Dr. Swartz. I know this is what I have to do, but I am scared of the surgery (I am such a baby about this stuff!) and how my life will change afterwards. This is my first post on this site, but I'm looking forward to being able to talk with so many other people going through the same challenges I am. It seems like a great site and lots of good people!