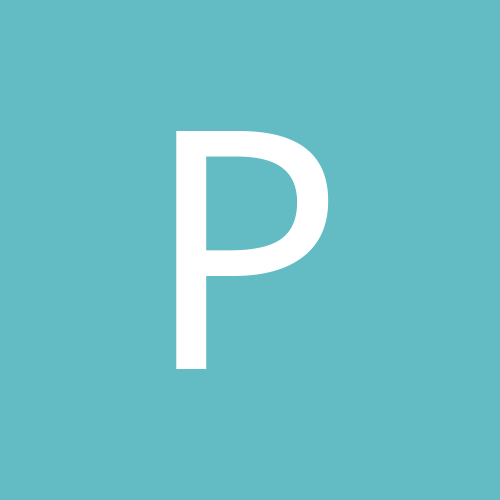 Content Count

276

Joined

Last visited
Everything posted by paxie
Does the acid reflux get worse over time? I am starting to get empty stomach acid reflux now. Lap band 9 years. Gallbladder removed 3.5 years ago. Last year started having more issues with needing to hurl (sorry!) - checked everything out, no slippage, yes a hernia, some esophagus inflammation - doctor wanted to remove the lap bad because she does soooo many removals and hates them. I refused so she said to increase my protein. I have and hardly have the need to hurl any more. It does happen but not often. I could lose more weight but..I'm scared to do another surgery and worried they won't if I do have the band removed since I'm now 170 at 5'4 (I think that puts me in the over weight category not obese). I guess the push would be knowing if the acid reflux does get worse over time and I should remove it - not because my doctor hates it.

Wow! two years already! You guys are doing so great!! I lost 65 and my doctor was thrilled. The military moved us and now I am in search of a doc who will see me. I had one practice turn me down because they didn't do the surgery. I gained 6 pounds back after getting a hairline fracture in my foot. but I am looking into shadow boxing until I get full functional again.

Hugs. Jersey sorry to hear the news. :tongue2: JT - best wishes on a smooth recovery. things are going well - except with halloween chocolates surrounding me, lol..

good lawd I cant remember if I posted this, lol such a bad memory - but I made it under the 200 mark - I made the nurse reweigh me twice because I couldn't believe it. I don't know how long it's been since I've seen that number. She was new and skinny and gave me a "your crazy lady" look but I didn't care! LOL I think I was in shock for days.

sorry I'm late, I am so behind in emails, but JayTee - I'm proud of you. Sounds like you are doing great and I am glad you had a great doctor appt!!

((((hugs)))) butterfly and Jeserygirl, I'm sorry to hear of your loss. My condenselses and prayers go out to you.

Thank you!! Thank you guys for the support - I am so fortunate to found this forum. We can do it!! Congrats Doodlebug!! Woo hoo!!

WOOO HOOO!!!! AWESOME!!! Congrats on hitting under 200!!!! Not there yet - I have 7 pounds to go, but for right now I'm thrilled to be where I'm at. I can't remember the last time I was this close to onederland. :biggrin:

Hey guys checking in, had some military stuff that kept me a way for a bit. Forgive me but I cant remember who told me that ppl start to take notice weight loss in us after we lost 40 pounds - were right. :biggrin: Thanks for that. Still plugging away here - I need to be more consistant with exercise but life has been caotic lately and hoping it will turn more normal soon so I can get back into a routine. I noticed from time to time I eat way too fast still. When Im conscense of it - the band works as a tool well. Keep going guys - we're so worth having better health!

Thanks JayTee, you're the best.

LMAO love the bunny pics!!!! Hey guys sorry havent posted in a while - was away visiting family. Frustrating - I've seen both sides of the family and no one has noticed anything. I know it's just 32 pounds, but heck I thought maybe something. Discouraging to think Im so overweight that 32 isnt noticeable. I know, not a good thought to think. Gonna keep plugging away, would of never gotten to lose this amount if it wasnt for the band. This is better than nothing.

Mac: Sleeping: I had a harder time sleeping on that side for the first month. Occasionally I may feel tender there but it will pass. I have to say though, I would take my pain meds before bed for the first two weeks - and that helped.

I've hear that we lose fat like melting ice cream - starting at the top working down ward. I have to say, as much as I am looking forward to a smaller waist and body in general - I would of never been down this much weight without the lapband!!

67 days with the realize band - no issues

been there - husband's office party. egads.

I know you said that insurance wont pay for it because you dont weight enough, but is it safe for someone with just 50 pounds to lose and worth it? Have you spoken to a us doctor here about that?

I noticed a difference when I don't have enough protein. Adding a spoonful of protein powder to whatever I eat helps me when I start getting drained...

I may swear off mexican food for a while, I felt so gross after dinner tonight that I took the kids out for a walk!! lol I feel guilty for eating fajita nachos - it will be near forever before I do that again! Thanks JayTee. I feel positive it's just a fatty tissue tumor, but it's always good to check.

Foxterp - i struggle occassionally as well...three times I've had too big of a bite and thought I was going to choke to death. Scary. I just eat too fast.

Me too JayTee!! My first fill was put on hold due to the insicion site opening up and now my second one is on hold because I have a mass underneith my arm pit they want to remove. I've had it for years but when I started to lose weight it either a. grew, or b. now we can see how large it is. So that's my surgeons main concern right now rather than another fill. I agree...but still..lol So I go for my first mammogram to see if it's effecting my chest area as well. I pray they dignois if anything at all correctly.

Murphy - I have 5 siblings and know that rule too!!! lol For the most part I do good at the pace but 3 times I've eatten too big of a bite and omg thought I was going to die. It's scary. My surgeon did numb the port area before the fill. I would definetly ask for it everytime for those who didnt get it. I'm down 30 pounds last I check, and not many ppl have said anything. :wink2: You know...I think I must be so fat that it's not noticeable. Hubby notices, I notice in the way my clothes feel...

I totally understand. But you know, it's better even for non-lapbanners to slow down with eating. I noticed how fast my son has been gobbling up food and it was frightening. So don't you worry, let them take a healthy cue from you buy savering each bite and not shoving it down and missing the taste and the full cue.

Good luck bandgroupie! Yay!! I finally got my first fill!! LOL I don't remember if she said 2cc or 3 though. lmao...oh well, at least I have a fill now. And it was soooo easy too!!! We were chatting away when I realized she was done and had to ask, "that's it?" Yup, that easy. I wonder though...how do they know they did get it in and not just squirt it into our bodies?! I got it done this morning - had a liquid lunch and then was able to eat chicken for dinner tonight without any problems. WHEW!