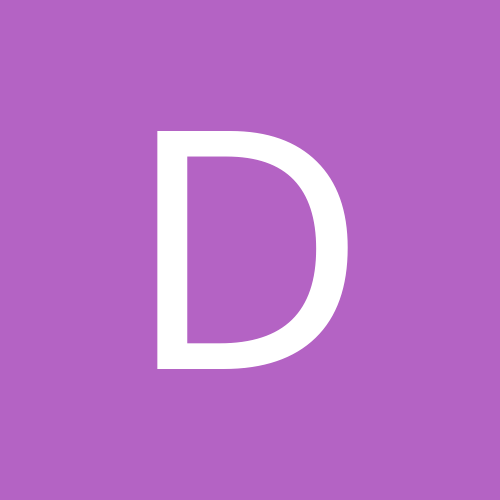 ddgalarza
LAP-BAND Patients
Content Count

357

Joined

Last visited
36 Followers
About ddgalarza
Rank

Junior Guru


Birthday

10/31/1959
About Me
Gender
Occupation
City
State
Zip Code
Sorry for the delay, this new format of this webiste has got me all over the place. i thought I had posted a reply but apparently i was mistaken. Thanks to everyone for all the post and supportive comments. I am back on track, with the workouts, eating right "and all that jazz". Where ever you are in the process i welcome you aboard the recommitt, reconnect, re-whatever you want ot call it. Exciting 2011 ahead!

HEY LADIES!!!! So glad that we are checking in on one another. 2 years have really flown by. My weight has been really consistant for the past 6 months. and I know why, i havent been in the gym reularly. I still want to lose another 30-40 pounds so I really need to step up my game. The first year I was at the gym hard core 5-7 days a weeks at 4:30am then I had my slip and a revision surgery. I got discoraged during that ime, didnt gain any weight but didnt lose either. So here I am almost 2 years out and not quite to goal BUT I am extremely happy I love my band! best decision i ever made for my self as far as weight loss is concerned. i know that i have got to get back on my "journey" (btw i really hate that term). ive seen alot of thing on this site, alot of success and alot of struggle. i consder myself success . 280 down to 183, not wuite goal but a succee nonetheless.

I LOVE MY BB. I wear it all the time, except in the shower. Tank tops or turtle necks, I wear it. I was in a weddig last October (yes i took it off for the wedding) with a sleeves dress and had the tan lines to prove it. they were so prominant that I contemplated going getting a spray tan on my arm to evn it out for the wedding. Some people look and some people ask what it is and either way is fine with me. And now that I got my hot pink case and my zebra case I cant wait for the weather to improve this weekend so I can show it off. Weight loss is simple math, calories burned vs. calories consumed and the consumed part I could always track but the BB tells me if I'm working hard enough to have a large enough deficit to yield my weight loss goals.

Had my fill...still not where I want to be. Am I not remembering correclty? When I had proper restriction before, I ate because I had to, because it was time to eat. Not out of hunger. Like you Glammaw I'm looking,hoping,praying for that feeling again and I still don't have it. Thoes of you who have proper restrction and that have reach their sweet spot, tell me what it feels like for you so I can make sure that what I'm seeking is obtainable and realistic. I am getting so frustrated!

Hi Juliansmom...you have to seperate the "frame" from th device it self. If you hold the device facing you, bracing the outter frame with your index fingers and press on the center of the device with you thumbs,but not applying any pressure to the back it should pop (away from you ) right out.

I alos had a hernia that I no idea I had prior to having the band put in and during that procedure my surgeon reparied that hernia, BUT come to find out along with the reflux and the slippage i had ANOTHER hernia...girl i was a mess! but the killer was i really thought that i was fine. we just really have to be careful and really listen to our bodies and be your own advocate. unaddressed reflux and PBing (which is wat we are doing not vomiting) can cause irreversable damage to our esophagus. good luck!

Redbone, you sound like you are singing an old song that I sang once before and the name of that tune was "Not only are you to tight but your band has slipped and you need a revision surgery" Now I am not saying that any of that is applicable to you but I had an experience much like yours with the reflux (with no acid taste at all), and being able to expell food very easily if it felt stuck and up sometimes by just bending over the toilet, sink, whatever. I'm glad to hear that you have an appointment, you may want to ask to have a swallow test done so they can check for sure that there has been no slippage. and sometimes the reflux is related to a hernia. keep us posted, and good luck to you, my fingers are crossed in yor favor that the worst case senario is that you're just to tight.

Hi Carolswo, I know the feeling you are having. If you are not feeling full but sometimes you get that "stuck" feeling and PB it could be what your eating, the types of foods or the size of the bite. Some foods are hard to pass through the band, chicken and bread for me. Take a look at WHAT your eating, and how is prepared and the size of the bite can be an issue to. I am in the same boat right now with not feeling full but sometimes get that feeling that something isnt going down smoothly and it usually food choice.

....and how strange and unreal is it to be talking about myself and being in reach of being "to small"....blows my mind

Hey! What do ya know, it worked!!!!!!

I'm here, I'm here...I had my surgery on September 30, went home on the 1st on full liquids and was on solids by the 5th. I have no restriction and can not work out. ARGH!!!! I just got cleared to hit the gym (treadmill only,,,,no running) starting tomorrow. I didnt mean to be MIA but I had the wedding....remeber the one with the delimma about the dress????? Well it was a wedding weekend. A welcome dinner on Friday, wedding on Saturday and send off brunch this morning. I feel GREAT!!!! I am trying to remeber that I just had surgery 2weeks ago and am tring to take it easy. I am going to post some pictures tomorrow so all of you who helped me in my dress delimma can see the decision in full color. It was interesting because I was the best man an sttod on the side of the groom but the bridesmaids...all 9 of them size 5 and under all wore the same dress as I did, but when I tell you that people where raving about me in the dress it would not be and understatement. I am not one to usually ttot my own horn but I wore the hell out of that dress. And through it all. revision surgery and everything, I still love my band and do regret it at all. Even though I am no quite at goal I know that I wouldnt be were I am now without it. Oh...been out of town for 3 days and havent seen a scale so I'm not sure were I am.

SQUEAKY WHEEL GETS THE OIL!!!!!!! CORRECTIVE SURGERY SCHEDULED FOR 9/30/09...THATS A MERE 9 DAYS AWAY!!!!! WWWWHHHOOOOAAAAA!!!!!!!!!!!!!!!!!!!!!!!!!!!!!!!!!!!!!!!! 140LBS HERE I COME, HOPE TO SEE YOU BY NEW YEARS!:biggrin::frown::wink2::yikes::tt1::lol::lol::lol::lol::lol::lol::lol::lol::lol::lol:

Hey FNM (i just cant bring myself to call you fatty:biggrin:)- I started having heartburn about 2 weeks after a fill that i had in march and it got progressively worse and more frequesnt. it finally fgot to the point were it was allthe time even after drinking water and you could hear it. not just me, but people around me could hear it. then it got to the where it would wake me up from a dead sleep in the middle of the night. it was pretty bad and medication didnt do anything for it

Hey trapped thanks for the post. Yeah my doc tried anaprtial unfil but was completely unsatisified with the results. I'm gald to hear the the surgery was successful and mninimal pain. My first one was pretty uneventful as well so I'm keeping my fingers crossed. I am toally bumped about 2 weeks on liquids again, but hey Ifigure it willa llow me to make up the time and the weight i havent been losing from the unfill.