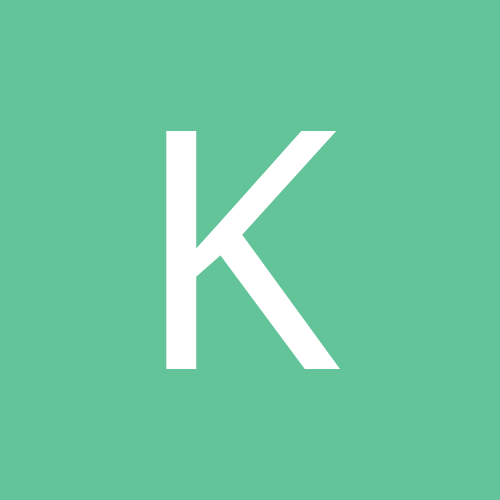 KyBandChick
LAP-BAND Patients
Content Count

266

Joined

Last visited
About KyBandChick
Rank

Guru in Training


Birthday

07/11/1976
About Me
Gender
Interests

My 2 kids, tennis, cooking

Occupation
City
State
Recent Profile Visitors
The recent visitors block is disabled and is not being shown to other users.
lesslana

reacted to a post in a topic:

Anyone drinking Ketones?

Dshell

reacted to a post in a topic:

Anyone drinking Ketones?

Wow you ladies are harsh. To assume is to assume wrong. No I'm not selling the product but I'm seeing great results so no need to lash out at those who are. I'm down 25lbs in 2.5 months and feel great, which I think is pretty awesome. I'm 10 years post op and post 2 babies back to back with a total unfill from csection swelling. I by no means have gained all my weight back but like many gained with having children and needed a refocus hence my return. Perhaps you will understand 10 years post op. I was curious if there was anyone interested in what I'm interested in, you know a community.

zallykatz16

reacted to a post in a topic:

Anyone drinking Ketones?

Kevsmama

reacted to a post in a topic:

Anyone drinking Ketones?

I'm trying to get back on track after gaining some of my weight back post babies. I'm drinking ketones and following low carb diet. I feel amazing, wish I started this years ago.

I'm post band but needing to restart. I'm consuming exogenous ketones (supplemental ketones) which makes a ketone diet SO much easier. Finally I'm back on track. Highly recommend drinking your ketones and following a low carb diet to take some weight off pre surgery. By drinking my ketones if I went out with friends and had a drink or ate something higher in carbs it doesn't take days to get back on track

I'm back on the "bandwagon" as well. I gained weight after having my 2 kids and having most of my fluid removed after my first child was born. I finally got the courage to go back and get a fill. I'm focusing on a mostly lower carb diet and drinking ketones supplements. Down 25lbs in 2.5 months!!! I'm making my way back

I'm also 33 and from Louisville and I'm having my band on Tues. Thought I'd say hey and congratulate you on your sucess so far.

Hi Lanette, please help me understand what you mean in saying he doesn't understand the psychology? Are you having trouble losing weight with your band or you don't feel he is interested in your journey?

Samiott - the band will change your life for the better. It certainly has mine. It's too bad your husband isn't super supportive but you know yourself and if you need help or not. I think often people who have never struggled with weight just don't understand how hard it can be especially when you need to lose so much and such an impossible task it seems. How far in the process are you, have you seen the doctor yet? I love my doctor with the St. Mary's group, very caring and informative. Once you have surgery scheduled they have you go through a pre op day at the hospital for lots of testing then later that next week they have you meet with your doctor a day before surgery and that is when you pay (if you have to). When the call to schedule your surgery they also tell you exactly when you will have to pay anything if applicable.

You are correct in saying the reason for the 4k charge that they charge you up front so they get the full $4k and not the insurance contractible rate which will be much less. How are fill charges in the Norton program? It's been a year since my surgery so I don't remember everything from the Norton meeting vs. St. Mary but I thought you had to pay for fills later with Norton where your fills are covered with St. Mary as long as they are your alloted fills. I haven't had to pay a dime to the doctor since I paid the $3,900 (and my insurance didn't pay me the full $3,900 back). The people who really get screwed are those without insurance since they don't get the insurance contract rate for the hospital either and have to pay a bunch for fills.

Certainly call and ask but they were very good at warning me when I needed to bring money. If they say your insurance is in network then you probably wouldn't have to pay or would pay a lower amount. At the time of my surgery they said then Humana was their only in network even though my insurance paid me as if they were in network.

I did have to pay the $3,900 on the visit the days before my surgery. My insurance then sent me a check for the portion they covered. My insurance was not one of their "approved" plans so they made me pay up front.

Hi Thanks for the invite. It looks like you are going to the same group of surgeon's I did. I am almost 1 yr out and love it!!!!

Dr. Lusco performed my surgery and provides my post-op care. Well, I guess I will just say "He Rocks". He is very informative and I feel provides great care and I would certainly suggest him if you are looking for a Louisville doctor.