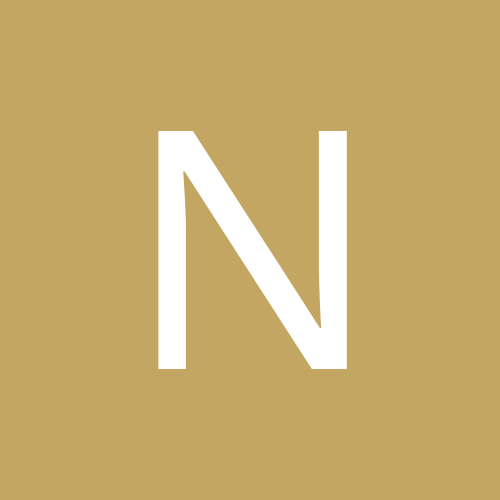 Content Count

21

Joined

Last visited
I am midway though week 3 post op on purée and going onto soft food that can be cut with a fork next week. The past week I have been having yoghurt, puréed fruits, soft cheeses, super mashed tuna and avocado, and other dips, scrambled egg. I have been away with friends down south for last 3 days though and I have had the odd bite of mushroom, slow cooked lamb rib meat, waygu steak, some soft fish and squid, and a bite of chicken but I chewed every piece until it was almost a paste before I swallowed and I feel worried too.. You're not alone. I can't get in more than about 4 teaspoons worth of food in at any given time. Still having optifast/protein shakes, soups, high protein up n' go's and water as well as puréed as it's sometimes easier. I feel ok as I'm not eating past that full feeling but now we are home again I'm sticking with 100% purée until I can start on soft foods next week. I think it's probably normal to make these little mistakes here and there but I think if you've been conscious around how much you've chewed these types of things before you swallow it, you should be ok. Just reset and try to always tell yourself to stop when you get the feeling you have had enough.

Twice in two weeks but yeh.. I'm not a fan either. Apparently Microlax is not habit forming though so I think that's the safer one. I just can't stand feeling blocked. It's the worst. I think once the diet gets back to normal I should be ok, but will definitely talk to surgeon next time I see him if I'm still having issues.

Hey- sensitive topic but just wanting advice. I'm 3 weeks post sleeve surgery- I hear it's quite normal to experience constipation. I'm using Benefibre and magnesium every day, and duclolax on most days however, no natural movements. Beginning to use microlax enemas daily now to keep things going however, not super effective. Fleet enema works really well - I have used that twice in the past 2 weeks. I'm on the full purée diet still and moving onto soft food as of next week. I'm trying to do at least 30 mins of gentle walking a day and drinking a minimum of 1500-2000ml water daily. I just want to begin to have natural urges again. Worried this issue will continue! When should I be worried about that? After how long? Advice I have read suggests anything longer than 4 weeks… I kinda feel like I'm doing the most I can though. I'm definitely getting most of my fibre intake through the Benfibre but that will change once I go onto soft foods I'm sure. I'm wondering what more I can do if this was to go on beyond 4-6 weeks. Any insight is welcome! Thanks!

I had sleeve.. so far not more issues with reflux.. some minor experiences which I suppose is to be expected but still taking propantazole for another 2 weeks.. surgeon said he want concerned at this rage and will re assess is 3 months but to call him if I am concerned.. so glad you have been able to fix your reflux with the bypass!! I'm hoping I don't get any more experience of it but I guess it's a major change to my gastric function so to be expected at times.

Thanks mate. Fortunately I haven't been drinking whilst eating- but I'm definitely gonna stick to the 30 pre and post eating rule. Thanks for the video!

Yeh I know. 🙄 I was given instructions by the dietician that the liquid girt could include liquified meats also- eww! I did chew that little piece of chicken until it was liquid. Yuk. And yeh, the square of chocolate was so sweet it was sickly. Ugh!. Anyway, So far no issues thank God but yeh- I completely forgot about the 30 min waiting period until I was about 8 days in and saw a comment on FB from another person who had brought up the drinking during eating issue- I haven't drunk during eating, it's just I had not allowed a full 30 mins pre or post eating at that stage.. Im day 13 now and see the surgeon and dietician today so I'll talk to them again about too. So far I'm feeling good and having no issues with anything fingers crossed.. I've lost 10 kg since the beginning of pre op. Wtf?! It's ridiculous how well this procedure works! I'm already in the 80kg zone and my blood pressure has redused to normal. It's amazing. Anyway thanks for feedback! I was having an existential crisis anticipating worst case scenarios.

Yeh ok. I realised about 8 days in after being reminded by another post from someone on FB and it freaked me out. Eek! I'm ok I've been fine and had no issues yet. Day 13 today. I'm seeing the dietician and surgeon today so will talk more to them about it too. I'm just gonna give it the 30 mins before and after until they tell me differently. From what I hear the 30 mins after is an ongoing thing anyway. Thanks for feedback.

I am at 12 days post op and still on liquids and soups.. have had the odd piece of chicken and chewed it until it's nothing and I've had a piece of chocolate that I let melt before I swallowed - oops. Anyway my question is that I'm worried as I haven't been 100% on the 30 mins post eating without water - basically because I forgot about it! If I start now am I ok?? I'm paranoid! ugh.. this op is pretty full on. I see my surgeon and dietician tomorrow and apparently I start on puréed food. So from now on if I do the 30 minute wait after eating anything I should be ok? What about before eating?? Does this apply to before eating too??

Oh I am so sorry you're having this experience! I'm glad you have more benefits than cons from having op though. I hear reflux is manageable with the right intervention. So far I'm now at day 10 post op- after about 2-3 days my reflux disappeared. I didn't need the hernia repair thankfully. I think I was just reacting to the initial surgery and taking in liquids again.. I still have another 2.5 weeks of the pantoprazole meds t on hell with staple healing and hoping after that the reflux stays at bay. I really hope you glean get the reflux under control. Good luck!

Thanks for this advice.. I had a good talk with surgeon today and he said the same thing. He has prescribed me with pantoprazole for a month.

Yeh this is what he has prescribed me also 😊

Oh you poor thing! It's the worst! Thankyou for your feedback.. this is what I wanted to know- how many found they had reflux and for how long it lasted.. i really don't want this to hang around. I am due to be discharged from hospital today and I now the surgeon wants me to take antacid for 4 weeks. Hoping that will be all I'll need! I'm glad you're over it. Yep- I felt pretty regretful and low in mood last night fearing this would last forever!

Yeh me too. Thanks for your insight and advice. I pray it is short lived. I wonder how others have experienced it after the sleeve 🤔

Hey, no pre existing reflux for me. It's just started today which sucks. I have been given IV antacid and apparently I need to take antacids for 4 weeks. Fingers crossed it eases and disappears. It's awful!