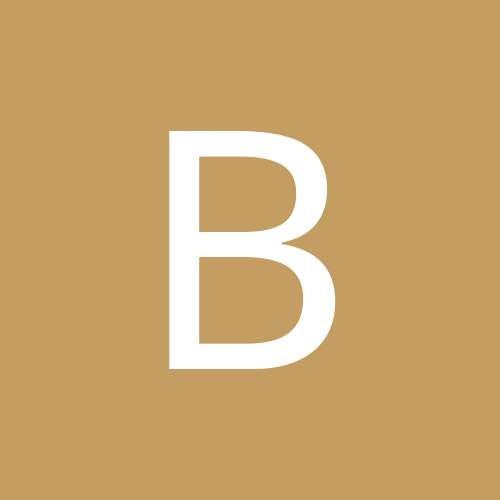 barbara465
LAP-BAND Patients
Content Count

3,302

Joined

Last visited
About barbara465
Rank

Ready for the journey


Birthday

09/26/1946
About Me
Biography
Interests
Occupation
City
State
Zip Code
hbrook14

reacted to a post in a topic:

Mushies Stage Recipes

derbynurse35

reacted to a post in a topic:

Mushies Stage Recipes

Happy new year Junebies. It seems like just yesterday, yet its been 2 1/2 years. We've all been through lots, but 2009 will be great! We can choose to make it so. THings are up and down with me. I've had another EGD. Still lots of polups, but the band seems to be OK. I'm unfilled at the moment. I am going to start back, but slowly. I've had a rough year and a weight gain of about 20 lbs. I couldn't keep anything down, but gained weight. When I could eat, I ate anything that was easy and fattening. Being unfilled for 2 weeks has taught me I can't be trusted without this band. Food doesn't have the same attraction, yet I'm eating way too much. I am eating breads which is something I haven't been able to do for several years. Its time to get back to the program. I am barely fitting into my clothes and with the economy I can't afford to buy new ones. I hope everyone recommits to love yourself and be kind. Live each day as it is meant to be.

I'm not sure what is going on with my band. Maybe I'm finally having restriction. I can only eat one or two bites at a time. If I try more I get a hard stop and maybe sliming. I can eat if I eat one or two bites over a period of a hour or so. I measure it out so I don't overeat. I don't think its the band. Its the esphogus and acid. I am taking acifex everyday, but I'm convinced now that acid reflux is the culprit. I've started losing so that's a good thing. The storm has caused a reschedule of a breast cancer event I attend. Its now scheduled for the Sunday, October 5th when the conference is ending. I may not go to Dallas for it as I can't get back in time for Sunday morning's event. Too bad as I really wanted to attend.

Leah and I met at Panera's. Sorry to have missed the rest of you. If there is interest we will try to keep the group active and get more involved. We will try again in 2 weeks to set a dinner meeting. In the meantime be safe and prepared for the Hurricane.

I am thinking I will go to the conference. Trying to convince some others here to join me!!! I would rather go with the "gals" then with DH. Who else?

OH Poodles so sorry. Once of my fills went completely out and they gave me the thicker solution, omnipaque. It seems to work. Every time I go in I have what it is supposed to be, but I'm wide open according to them. I have 2.1 in now and I can't eat. THis has been going on for about a week now. I was doing OK and then wham. I think something gets irritated and sets me off. I'm taking Acifex and today I bought mylanta to drink. I'm going to try and tough it out and see if I can start losing. Just not sure the band is going to give me anymore benefit. I'm still down 50 lbs, but I was down 65. Poodles try going slow after this and "coat" your esphogus. Try different things. Milk might work or mylanta. See if that doesn't help you get through. You don't want the acid to pool again as that damage cannot heal. Hope everyone else is doing well. Dick and I have been busy travelling and I've taken up golf. Its fun. I am happy.

Hi Leah and welcome. We are going to meet at Panera's on Wednesday at 6:30 PM. Panera's is located on 1960E near W. Lake Houston and Timber Forest. It is in front of the Palais Royal store. There are several new people inquiring about our group so let's make it happen. A support group can really help when you are going through this. Look forward to seeing everyone on Wednesday.

I hope no one showed up. I'm not getting notification either. Every now and then I get an email, but not very often. I'm up to getting together again. Should we try next Wednesday at 6:30? We could try Panera's again. I have tickets to the Taste of Home chocolate festival Mon/Tuesday. I'm now working longer days so I can have off every other Friday so 6:30 is a better time for me so I can be sure I can get there.

My 4 day cruise turned into 6 as we were stuck in the gulf for a hurricane that didn't come near Galveston. We didn't get back until yesterday. Sorry for missing dinner at Panera's. Its been a tough few days. I haven't been able to eat and very little liquids. I'll tell you about this side effect when we see each other. I am a little different than some, but like many. I have a very sensitive esphogus. Let me know if you want me to set up another dinner. Again sorry for those that showed up.

We're off on a 4 day cruise on Thursday so let's meet Wednesday of labor day week. That will be Sept 3rd. Lets meet at Panera's on 1960 at 6:00 pm. There is a large table in the back near the side door. It's a good place to meet. Let's see how many we can get out and start our support of each other.

Just checking in. Srviving the last fill, but it isn't without its challenges. I can eat sometimes, but can't others. Just depends. Not losing, but the gaining I think has stopped. I am getting fluffier above my waist so I've got to do something. Just can't seem to get beyond this point. Dick and I are staying busy. I've taken up golf and we still travel. I also continue to work so not much time. Hope everyone is doing well.

OK guys I'm open to another night. I'm not as keen on sat/sun as I like to play golf or other things. Also, we haven't given everyone enough time to see this so let's skip this week. I'm open so give some suggestions.

Hey guys. Welcome to our thread. I guess the email notifications aren't being sent anymore so I didn't see that anyone had posted. There are a few of us around. We were meeting on Mondays at 6 about every 2 weeks. If there is interest we will try again. Having spent a few times at the resturant by myself I gave up. If you want we can try again at La Villa on 1960 at Pinehurst Trail. How about Monday at 6. Any takers?

Congrats on the move Melissa. Now to unpack all those boxes! I've decided to go back and try a small fill. I don't really want to do it, but I've gained 15 lbs. Its either get a fill or a new wardrobe. I've come to far to let this get more out of hand. I've taken up golf with DH. I've been out about 4 times now. We have a family friendly 9 holes where the tees are closer to the green. I like it better. Mainly because there are just a few golfers that play those 9 so I don't feel so intimated. I'll take some lessons when I feel a little more comfortable. Happy 4th everyone. My doggie will be in my lap soon once the fireworks start. He gets so scared. We had some thunderboomers today and he hid under the bed.

Happy birthday Mary. Dick and I just got back from Las Vegas. It wasn't the same. :redface: Played golf wih Pinky and her DH today and then lunch. I sure do like that they live in the neighborhood now. Its very warm outside today.

Reginia good to hear from you. I was missing you. Glad to hear that you are taking care of you. Toning up is good and glad you are doing that. Sometimes our lives just change and we make the adjustments and move on. Good luck to you and let us here from you more often.