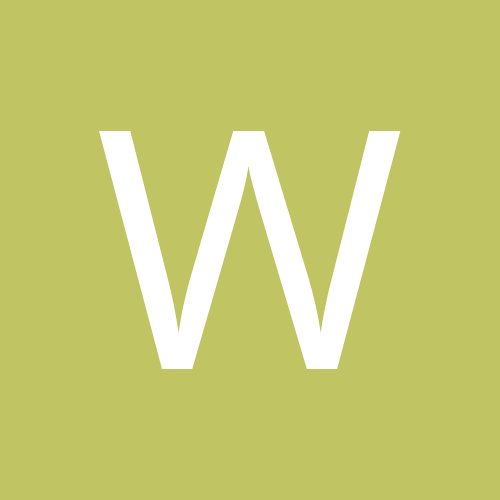 Content Count

10

Joined

Last visited

Days Won

1
About Me
Gender
Interests

Gardening, boating ,cooking

Occupation
State
MsKayla

reacted to a post in a topic:

May Surgeries - check in!

aussiescot

reacted to a post in a topic:

May Surgeries - check in!

WorldCruiser

reacted to a post in a topic:

May Surgeries - check in!

MsKayla that's exactly how I felt like nothing really happened. I'm 12 days out now and I don't have anything going on. I think my stomach looks good too. Still a little bruising but not much. I had the micro gastric sleeve so incisions are minimal. I've been able to get my water in. I went way over on carbs yesterday 😬 but I'm making up for that today. So far just 2 protein shots. I still have another week abs a half on liquids

Losing in in 2021

reacted to a post in a topic:

May Surgeries - check in!

If you are dehydrated it causes blurry vision. I was may 14 sleeve. I'm 5 down is all.

How's the bowel movement situation fir anyone having a sleaze in the last week or so? I had mine Friday so I'm 5 days out. Gassy and diarrhea bad bad. Is this normal ? I'm on clear full sugar liquids.

You Are My Sunshine

reacted to a post in a topic:

May Surgeries - check in!

muala94

reacted to a post in a topic:

May Surgeries - check in!

@JenniferHawk1980 they gave me zofran for nausea so I was never nauseated or threw up. I would if I didn't pay attention when I was drinking the broth or popsicle if I overate I think. It doesn't take much at a time right now while things are swollen. I'm using a spoon instead of just drinking from a cup because I'm a gulper 😂 and don't trust myself. 🙌🏼 I have this semethicone gel they gave me yesterday if I'm gassy. I have some with me I used that today once. I swallowed my first pill this morning and that went fine. Every 45 min i took the next pill i needed to take which for me was omeprazole for acid then an antibiotic then later i took my thyroid pill and around noon I took my Wellbutrin. I made 3 laps around the halls 3 times on my surgery day so I wasn't miserable by any means. walk as soon as you have your self back enough to do it that is my best advice I think. They gave me iv fluids all day and night on surgery day and then until noon the day following it. They just called it off in case I needed more fluids but I was taking in plenty by mouth so they pulled it last night. I'm trying to think of anything else Y'all might want to know to help. Surgery day i used that mouth spray to keep mouth moist because i wasn't allowed to drinks they did let me sip swish and spit though. At 8 am the following day I got ice chips and could have a plain no fruit popsicles however much I wanted. I had a few sips of a slush last night and lots of ice all day and night. This morning at 6 am they brought me a small juice box they put in a cup with a spoon and i had all of it. I had part of a Gatorade protein drink this morning and ice chips and half of a small cup of broth. I'm full! Husband is eating a subway sandwich and I'm not even thinking about it. I'd normally be wanting some 😜😜

@JenniferHawk1980 i got a massage yesterday and laid on my stomach I couldn't believe it! They gave me dilaudid for pain or however you spell it the day of surgery but after that I had toradol. I don't think that's very strong. They did discharge me with some but I just took the one at 7 am today and I'm good. Drinking out of straws or chewing gum are nono's because of taking in air. The extra air makes you feel like you are going to pop lol. I don't need any more air for sure. When the doctor came to see me yesterday a few times he said my homework for the day was to rest, walk the halls every hour and to let ice chips melt in my mouth not to crunch them. I did exactly what he said to do. I'll be on clear liquids until next Sunday but I Havnt even really thought about food. My husband was eating Pringle's several times and they looked good to me but I quickly forgot about them and got another ice chip. All good.

I had surgery Friday. Today is Sunday and I'm flying home soon. It's so weird not being able to finish a popsicle. VERY weird! I just made some hot water in the coffee pot and put a spoonful of bouillon in it that I had brought along on the trip. I had almost half of a small coffee cup and that and I'm full as can be. I'm not in any pain. I can get out of bed without pulling on anything I just kind of roll over on my side and ease up. I took a shower the day after my surgery. I just have steri strips on the incisions and they are small. This had been much easier than I thought. You really do have to work to get the liquid in. I don't think I realized just how slow that goes.

I back in the room. He said everything went great. Nothing to drink until tomorrow.. worst pains in my back which is odd. Nothing by mouth today. So far so good.

I'm in pre op now. IV is started. We are starting at 9:20. 🙏

Surgery is May 14th. Pre op diet starts May 10!

Did you end up getting the surgery?