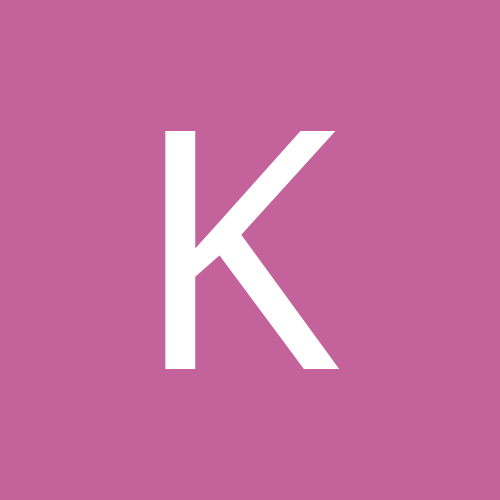 KarlaNJ
Gastric Sleeve Patients
Content Count

14

Joined

Last visited
i live for the sugar-free popsicles. i have one every night. I also tried Quest Protein chips last week. the chili lime flavor is delicious. 20g of protein in the ounce bag. It took three days to eat the whole bag, but it was nice while my family was having taco night to join in a little bit!

KarlaNJ

reacted to a post in a topic:

Any April 2021 surgeries?!

WanderingHeart

reacted to a post in a topic:

Any April 2021 surgeries?!

i hit one month on the 12th and i get that tightness that you described and do exactly what you do. I notice maybe when I haven't chewed as many times as i should or maybe too big a bite of food. Honestly, I like the liquids phase. I tried scrambled eggs today and it wasn't great. a few forkfuls and I was done. I'm down 30 pounds from the date of my surgery and while I'm thrilled with my results so far, I'm a tiny bit concerned that my introduction of foods isn't going so great!. One thing I found that I LOVE are the chili lime flavor of Quest Protein chips. 140 calories 20g of protein in a one ounce bag. It takes 2-3 days to finish the bag but its great grab 2-3 chips. so flavorful.

I'm going to stay off the scale, as its driving me crazy. I'm going try and stay off the scale until 5/12, my one month anniversary. last week I lost 7 lbs and the last two days I've been the same weight. Yes, I do exercise. I've walked outside a couple of times, but mainly ride my peloton ( 30 min 3-5 times per week). I had to take a couple days off because I overdid it and one of my incision sites was hurting. Looking forward to weather situating itself so I can walk outside more.

Me too! 3 weeks today. I'm down 26.4 pounds(can't believe it) after going one whole week where I didn't lose an ounce! LOL . How are you feeling? I must say, I don't mind being on this liquid/puree stage.

HBurgeOlexa

reacted to a post in a topic:

Post-op question

ShoppGirl

reacted to a post in a topic:

Favorite shake recipe.

remembering the everyone is different is key. I spent the night in the hospital and had a wonderful nurse. Our goal was to always stay ahead of the pain, so that you are aren't trying to catch up to breakthrough pain. I took pain meds in recovery, and the first night and then began to taper down the next morning. I took one pill at home and haven't needed anything since.

I add Peanut Butter powder to my chocolate shake. tastes like a Reese's Cup!

So glad to find this thread! Monday will be two weeks for me. 4/12 surgery and by 4/18, I'd lost 20 pounds! This week, the scale hasn't moved but the tape measure sure has! I was a bit disappointed for a few seconds and then had to remind myself this is a marathon, not a sprint. I'm excited to move to pureed food this week. I haven't had any hunger pains until the last two days!

April 12 svg - i did stock up on bone broth and protein not realizing how little I'd consume. i found the protein premier drink a bit sweet so i cut it with water which unfortunately makes more liquid to drink. it also leaves an aftertaste in my mouth that i don't like. today i bought fairlife high protein shake which I'm excited to try -i love their chocolate milk but its too high in sugar to drink now. on the the other hand, I'm loving the bone broths!

No gas pains at all. They had me up walking at the hospital within a an hour of coming from the recovery room. I try to get up at least one time per hour and it seems to work well.

I had my surgery the same day as yours. I feel pretty good, but am very tired. Not at all hungry. Didn't have any gasping issues either. So far so good!

Thanks so much for the reminder - I definitely am going phase by phase but I jumped on line and went down the rabbit hole of reading the experience of others. I've actually enjoyed my day of clear liquids...its helped to center me. Headed to bed soon so I go into the big day well rested.

My surgery is tomorrow! A little nervous. Any advice???