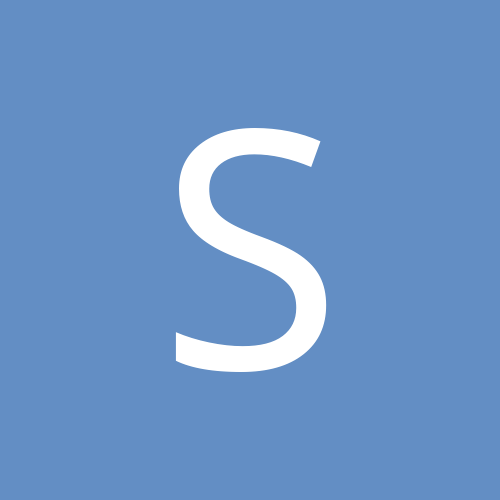 ShoppGirl
Gastric Sleeve Patients
Content Count

2,785

Joined

Last visited

Days Won

41
Everything posted by ShoppGirl
Yea our tastes change its really weird. Some people say the fairlife shakes are not as sweet to them. I never tried them but I suggest going to gas stations and trying what they have so you can buy individual servings instead of a whole case you won't drink.

Do you have specific medical issues that necessitate you eat three "meals" a day because my nutritionist was fine with my having just a protein shake for breakfast. I would ask your nutritionist when you speak with them but if it was for medical reason I would ask the surgeon.

After surgery you will eat a lower calorie amount than that for a while at least and some nutritionists recommend like 800 through the weight loss phase. Some will have you on a higher calorie goal. You will lose faster than a normal diet though because you will definitely be eating less calories in the beginning. You will start out at probably less than 600 though.

Just think about what next Memorial Day will be like when you are at a much healthier weight and the following one should only be even better. Just take it one step at a time Just like it seems you have been. You've got this. Good luck tomorrow.

You will eat much smaller portions at each meal though and you will make healthier choices with your food so it should end up being far less calories per day.

The surgery is just a tool so losing the weight is still not EASY. You still have to make the right choices and measure and log everything and head hunger doesn't go away. That being said it's the only thing that's ever worked for me.

I was allowed to have sugar free popsicles.

The jello and the popsicles were as close to chewing as it gets.

Yes I lost five pounds my first week but not everyone does. Lots of things like inflammation and fluids can affect weight that early out. It is hard. It's good that you are already starting to distinguish head hunger from actual hunger though. Are you allowed to have sugar free popsicles and jello. I had lots of those because I felt like I got to chew which helped.

I took the colace that the surgeon suggested starting immediately post surgery and I eventually took milk of magnesia when I still hadn't had movement and that worked. Then starting the next day I took benefiber daily to keep things moving (Walmart has a generic powder that's way cheaper).

I was able to tolerate everything pretty easily and ate salad as soon as I returned to normal foods but everyone is different. I was told that chopped lettuce was easier to digest. They sell it that way in bags at the grocery.

Someone posted a little while back about a virtual trainer. I think they said it was like a dollar a day.

Do the shakes taste too sweet post surgery? That was my issue and I found that premiere protein clear drinks weren't as sweet. Also once you are allowed caffeine their caffe latte is so delicious I still have one a day at 15 months out.

Just keep up the tiny sips and lots of walking. That's basically your job for the next however many days it takes until the gas has passed and you are able to get your fluids in.

If you truly are logging and measuring everything precisely, and your intake is under 600 calories it is impossible for you not to lose weight. It has to be the three week stall. Sometimes it can last a little while. I know it's hard but try to trust the process. The weight loss will start again soon.

Why are you not drinking more shakes? Is it just hard to get it down?? Or you don't like them?? Because it they are too sweet I had that issue too. I found the clear protein water to be less intense flavor wise and once I was allowed to have caffeine I tried the premiere protein caffe latte which I still enjoy one a day over a year later.

You may be able to juice seedless watermelon. Is it just the flavor that you are craving?? Even that I would run it by the nutritionist though.

I wouldn't do watermelon early out because of the seeds. I unfortunately do not remember when I was allowed to have it but I know it was not allowed at 5 days out. Maybe ask your nutritionist about seedless watermelon but even that may be too soon at 5 days out.

It could also just be a sore throat which unfortunately was the first symptom my husband just had with COVID last week. I would get a test.

I was lucky to have a friend of a friend who just had the sleeve surgery so I was able to ask her a lot of questions. I made up my kind to do it because when I exercised it causes knee pain at a BMI of 35. My doctor told me to take some time off of the treadmill and as a result I gained part of the weight back I had struggled to lose. I could just see how things were only going to snowball and the heavier I got the worse the knee pain and then I would get even heavier. I decided to stop the cycle the only way I knew how.

Hello and welcome. And congratulations on your surgery date. The main piece of advice I have to give is not to compare yourself to others. We are all here to cheer you on but your journey will be your own.

You don't have to eat more to slowly increase your calories until you find your maintenance amount, just add in some healthy fats such as avocado, nuts, nut butter or a small amount of olive oil. And as catwoman said you will most likely gain a little weight back so keep that in mind when you decide if you really do want to stop losing.

Have you tried the gas station? I haven't seen them specifically but some of the smaller ones go to Sam's or Costco to buy their products and of course sell individual drinks.

Yea, just take your time, the cleaning will wait. You just had major surgery and you have to give your body time to recover. Things will get back to normal soon enough.