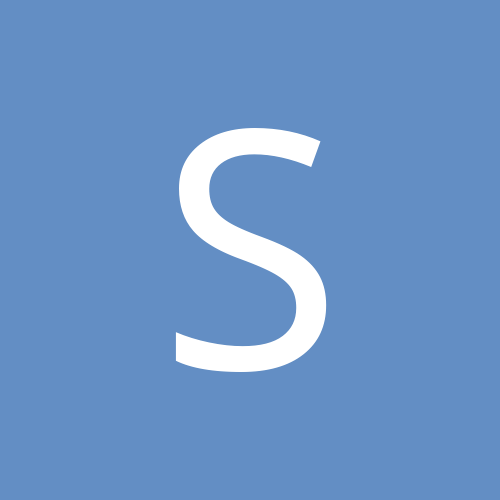 ShoppGirl
Gastric Sleeve Patients
Content Count

709

Joined

Last visited

Days Won

3
Everything posted by ShoppGirl
Trust the process. It's so easy for those of us who have done the yo yo diets to worry that this won't work for us but if we follow the plan it will. And you will lose weight at your own pace. Try not to compare your weight loss (or recovery for that matter) to others as it is very individualized. You got this!!

I am 12 weeks out from surgery day. My BMI was 35 before pre-op diet and 33 on surgery day. I lost 14 pounds on pre-op diet and have lost 25 more since surgery. My current BMI is 29. I believe I am still a slow loser even for the lower BMI group because I did not have any issues getting in or tolerating foods or anything from the beginning. I have heard veterans who were slow losers as well say that they continued to lose weight for almost two years so it has to all come off eventually.

Good point. I wish I understood this better.

Don't tell me this. I finally found a flavor That I actually like.

I agree. I have found that I check this po for notifications before I check my text messages sometimes. Sorry friends and family. Lol

You can always use colored sharpies to mark the actual fill line for each item that corresponds to your plan since your plan allowances are LESS than the container size.

So I am almost 12 weeks post op and have lost 40 pounds so far. I have been waking up with a slightly stiff back the past few days and I'm wondering if the memory foam mattress that has a larger body impression is causing my back problems?? Has anyone else had similar issues??

Thank you everyone for your suggestions. I already have adjustable bases and thought memory foam was my only option to put on top. I will look into the other mattresses mentioned though because my husband agreed it's time to invest in good mattresses.

Count your blessings. The preop diet was not fun. Although I get your concern but I have heard of others who didn't have one either. It just boils down to surgeons preference.

I am so mad that I donated what I would have loved to be my goal outfit not too long ago (but before i decided on WLS). It was the pants that I wore the night I met my husband and i was tiny then since I was tiny my whole life till about 25 when bipolar symptoms started and medication along with depression made me gain a ton of weight. I remember the brand and they were plaid so I even tried searching used clothes on eBay to find them but had no luck. I did save some other outfits that I wore around that same time but I thought it would've been cool to be able to fit back into that outfit and ask him if I've still got it. Lol

I have done the same and it is not fun and it makes it difficult to trust this process. For me at least. Fingers crossed several years from now we will be here giving advice and telling everyone how well the process worked for us.

Someone mentioned the videos by Dr. Wiener about set point and I think that this concept of WLS lowering our set point is the only thing that makes it seem possible that this isn't going to result the same way as every other diet we have been on. I admit, I question it too whether I am going to just gain it all back but I guess we have to trust the process.

I was going to say perhaps you are taking too big of bites. Maybe a baby spoon would be helpful??

I think it may be best to have someone show you what to do if you haven't done it before. Whether it's the machines at a gym or free weights at home you can hurt yourself if you do it wrong. I need to get on the ball with doing just that. I am 12 weeks out and should have been doing this already. My husband showed me two things to do with the weights but I think I am going to go to a gym and work with a trainer to learn more exercises since I know that what he showed me is not enough. He just showed me what he does to bulk up his arms I think and it works for him but that's not what I need to be doing I'm sure. Jnfinney gave me a list of things that would be good for me to do but I need someone with experience to teach me how to do them.

The other day it blocked out H.M.O. For me. Not sure why that would be offensive??

I was allowed to sit on water in recovery right after I woke up.

So if you really wanted to use the cubes you could possibly fit some of the smaller tray ones that are like half a regular ice cube tray size. It sounds like what you are doing is working for you though.

When the hunger hormones come back does the smaller portion still satisfy you?? I can see myself eating till full then still being hungry an hour later when I could technically eat again. I know this is exactly what we are not supposed to do, I just wonder why many people don't do it if the hungry feeling is there. Do you have to constantly remind yourself that you just ate and should be satisfied like when on a diet or is the hunger not as strong or what. I am just wondering why this is going to work better than diets have in the past.

The one good thing about the cubes is that they take up less room than containers in the freezer. Especially if you take them out and place the "cubes" in ziplock bags. (This way you can use the same one and don't need multiple supper cube trays too). For right after surgery the ice cube sizes ones would have been great though. As time goes on and you can eat more just take out more cubes per meal. I doubt the ice cube size would be great for stew unless you cut the ingredients extra small. I guess it's just a matter of preference but I have found them handy for certain things. I also have prepped the food into the disposable containers in 2 ounce and 3 ounce portions and placed those into ziplock bags and froze stuff that way though depending on what I was freezing.

I was close to 35 like you and worried I wouldn't make it and it turned out I was shorter than I thought so I was over 35. I guess we all shrink with age but I also think at a heavier weight I don't stand up quite as straight as I do when I am thinner. I am anxious to see if my height changes again as I lose weight. Have you had your height measured recently. I hadn't in years. my family dr's office never checked it and the gynocologist's nurse is much shorter than me so I always thought her measurement was just inaccurate.

I don't think it's self centered at all. I think its far more self centered to think that others really care about how we look to begin with. That being said. I admit that I sometimes care what others think more than I should. Lol

Sadly, I did not have the self control some of you have and I was actually gaining a little weight up until my pre-op diet of 16 days during which I lost 14 pounds. I participated in food funerals worried I wouldn't be able to eat some things ever again which was not necessary at all because I am 12 weeks out and can eat darn near everything i ate pre surgery. I haven't yet tried steak, rice or popcorn but I have tried everything else within reason. I have even tried pizza and pasta in very small quantities and I tolerated them fine. The other things I haven't tried is anything really greasy or real sugar. I don't want to have them on my diet and I am pretty afraid of dumping which I'm sure will help me steer clear for quite a while.

Part of the process of getting approved from surgery is a psyc evaluation. If you are upfront about the sugar addiction during that process it is likely they will suggest that you continue to do visits for a while until you get to the bottom of why you have that addiction and are better prepared for success after surgery.

Yea I might have done it pre surgery too just to be able to compare but I never realized it was something available to the general public.

Near me it is $150. I think I am going to wait till I reach my current goal and see if I have room to lose more and how much muscle I lose.