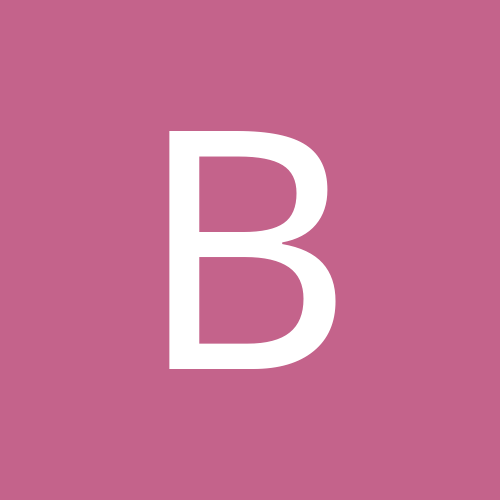 Content Count

271

Joined

Last visited
BabySpoons

reacted to a post in a topic:

Two Year Surgery Anniversary - Continued Success!

ToInfinityAndBeyond

reacted to a post in a topic:

Two Year Surgery Anniversary - Continued Success!

Arabesque

reacted to a post in a topic:

Two Year Surgery Anniversary - Continued Success!

NP_WIP

reacted to a post in a topic:

Two Year Surgery Anniversary - Continued Success!

Sigh

reacted to a post in a topic:

Two Year Surgery Anniversary - Continued Success!

Nana22

reacted to a post in a topic:

Two Year Surgery Anniversary - Continued Success!

Blueslily

reacted to a post in a topic:

When the "new you" becomes the "new normal": Then, what?

Erin18

reacted to a post in a topic:

I am a food addict. And Bypass isn't a cure.

Luna Girl

reacted to a post in a topic:

Any April 2021 surgeries?!

VivMosq

reacted to a post in a topic:

Any April 2021 surgeries?!

TRAVELRN

reacted to a post in a topic:

This surgery is bullshit...

Blueslily

reacted to a post in a topic:

This surgery is bullshit...

That's interesting. For me, the way I eat now is just kind of how I eat. It's been so long that I no longer refer to it as a diet. I like how I eat also. Very interesting that your doctor said eat whatever you want. Well, congrats on your weight loss, good luck with the last 20, and good luck maintaining your loss 🤗

Oh my. I bet that's frustrating. I had a couple long pauses. The longest one was 2.5 weeks. I tried my best to not get too frustrated because I didnt want to trigger emotional eating in response to my frustration. Good luck.

Hello All, I had my sleeve surgery exactly 7 months ago. Have done great with weight loss and no complications. I had my 6 month follow up last month, and surgeon said I was doing great. He asked if I was hungry, I said no. Fast forward just 2-3 days, and I started grazing. It has gone on for 3 weeks now and in scared. I'm not hungry. I can graze even after meals when I feel full. It's like a few bites of fruit or almonds or now its carrots. I weigh daily which isn't an emotional issue for me. It's just a check. I am at goal so I'm not trying to lose more, but I'm not wanting to use grazing to maintain weight either. I was going to ask at my 8 month follow up appt next month, what should I do to stop losing and just maintai. Looks like I've found it. But, I dont want grazing to be the answer. For those of you who had challenges with grazing, how did you stop it? Mine is totally mental. It started after my first true vacation in october. I did great with staying on plan during the trip. When I got back home, I felt the "back home from vacation" letdown and maybe even a little boredom. Then I started grazing. I need to stop. I'm scared because my restriction is a little less, and I don't want to trigger a bad habit. It's been 3 weeks. Please share what helped you stop. P.S. Yes, I'm alerting my dietitian today also. But, you all can share lived experience of what helped you stop. Thanks!

Oh, I can certainly relate to having a busy schedule. I'm wondering if food prepping on one day that you have a little bit more time will allow you to prepare some easy protein options. I had to make food prep a priority. Then the other hard part was making actually eating the food a priority when I'm at work. Now that I have gotten into the swing of both, it's a new habit that I prepare on an off day and I eat. Lite proteins should not slow your weight loss. Lite, easy to eat proteins when you're busy might help your loss and your body as well. Just a thought. Sometimes I just eat a cheese stick when driving to or from work. Simple and no prep needed. As I mentioned in my other post, I use edamame as a very simple protein Boost. I buy them frozen so prep is so easy and hardly takes any time. They last when at work so I can grab a few when I have a couple minutes available. Hope your protein intake improves 🙂

Congrats, congrats! Glad to hear that you're doing awesome. I hope the fatigue experience shifts soon. Again, congrats! And thanks for sharing your update. 🙂👍

Hello April Sleevers, We hit another month mark this week. It's been four months for some of us. Just wanted to reach out to ask how everyone is doing. I'm coping with a stall, but I understand that happens at times during this process. Will work on increasing water and exercise this weekend to see if that helps shake it. Enjoyed trying on smaller clothes. First time I really bought clothes during this process versus shopping in my own closet was fun but confusing. Trying to figure out which clothing size I really am right now. Hope you're doing ok.🙂

Hello everyone, I'm writing to ask for your help. I still have not found a daily multivitamin that works for me. My program recommended that we use chewable for the first 2 months, starting after 2 weeks. So, at Week 3 I started the Bariatric Fusion chewable. My tummy did not like the first kind I had. So, I ordered a different flavor. Stomach was ok with second flavor, but I hated the chalky taste. I talked with my program about it at my 2 month follow up. I could move to capsules. So, I ordered capsules from Bariatric Fusion. I was already using a supplemental vitamin from them and just adding it to my protein shake. That was working from the 1 month mark. So, I got the multivitamin in a capsule, added it to a protein shake, oh no. Totally horrible. The multivitamin stinks like crazy and is so nasty. Odd, because the supplement is fine. So, before I spend even more money on multivitamin option #4, I'm writing to ask what is working for you all. What are you using that is not upsetting to your tummy and goes down easy. My program does not want me swallowing any large pills until month 4 so that's part of this adventure also. I can't just buy a multivitamin that comes in big pill form and they say it must be bariatric specific, not just a regular multivitamin. I'm considering Barimelts next. Just tired of wasting money. Plus, scared of the impact of not consistently taking vitamins so far. Bloodwork is not until Month 4 check up. I feel fine. Just want to be doing the right things during this journey. Thanks!

Chicken parmesan sounds good. I haven't introduced tomatoes yet or anything with a tomato base. I've been hesitant. Might try in a few weeks. But, chicken parmesan certainly sounds good.

Sorry, triple post due to internet issue

I read on this site and heard in some YouTube videos that sometimes that happens to some people because of a change in hormones during fat loss. I'm not an expert on it by any means. But I did hear about that in some videos and on this website.

Hey April Sleevers, Everyone feeling ok about making it through the holiday weekend? I will be attending a family gathering where family will see me for the first time. I'm 7 weeks out so I've lost weight and can only eat 2.5 ounces of food. Sox I'm preparing to handle a few questions. I'm feeling confident about staying in plan. How about you all?

Oh, if you are skipping meals then it probably makes sense that you feel hunger at times versus it being a problem or you needing more calories. Like yesterday I hosted meetings at Noon and 1pm so lunch was late at 2pm and I could feel I was overdue. I wouldn't consider that a problem related to not eating enough calories. That's a problem related to me not staying on schedule. I knew I had those meetings and was supposed to eat around 11:30 so I wouldn't be eating lunch late, but I allowed myself to work through 11:30 instead of take care of myself by eating. Dont get discouraged. For me, I knew that I would have to work hard at making my intake a priority when I got back to busy life at work. Sounds like something you can work on also. I know when I feel hunger, it's because I'm off schedule. It's about me. Please dont let that trick you into thinking you need to go off plan. Good luck.

I feel hungrier if I do not eat enough for a meal or eat early enough during the day. It does not take much at all to stop the hunger. I have not started counting calories yet. My food intake is so tiny. Like 3 ounces. Im at 6 weeks today. How many ounces are you eating at 6 weeks? Honestly, my hunger is usually a sign that I have not drank my protein shake yet. LoL. Or, that I have waited too late to eat my meal. I can only eat around 3 ounces per meal, but my body wants it, lol.

Morning, For those of you who have been medically cleared by your surgeons to workout in the gym, what exercises are you doing in the gym? How frequently do you go, which exercises, and for how much time? I walk for cardio 5 days a week for approx 30 mins during the day while at work. Sometimes its a little more and sometimes a little less. With my little calorie intake, that's good for me right now. But, I am concerned about muscle loss. So, I think I want to do some strength exercise and toning work. Any suggestions? Thanks!

For people who are on soft foods, how do you know that you are full? I still eat strictly my measurement. But, when I am getting close I have hiccups, hahahaha, which seems to be very common given a lot of the posts on this site about that. So, I take a break as soon as they start. They are kind of cute. They are really quiet and make me laugh, hahaha. I'm so scared of dumping, that I definitely respect the hiccup warning. Hahahaha. I have felt like I've eaten a little too much once and hmmm, do not want to feel that again. I immediately walked and kept myself vertical and busy which helped some. I also dont want to mess up my body's recovery. So, measuring is my best friend.