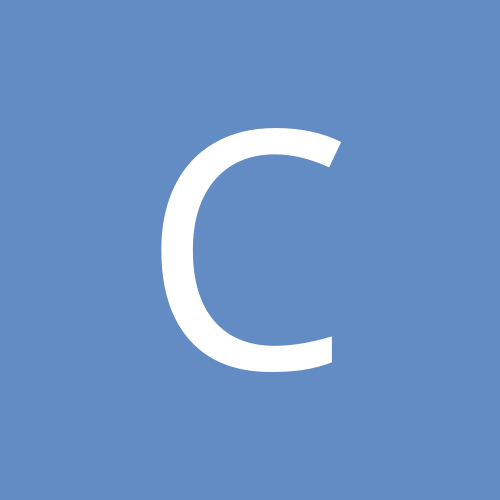 Crick
Gastric Sleeve Patients
Content Count

86

Joined

Last visited

Days Won

3
About Crick
Rank

Senior Member


Birthday

November 18
ms.sss

reacted to a post in a topic:

Driver's License

I actually got a new passport this summer for that very reason - even though now I am about 15 lbs lighter than that pic - it at least looks somewhat like me! I didn't want to get somewhere and have any issues. And I had to renew my global entry so it just worked to go ahead and get a new one.

Crick

reacted to a post in a topic:

Onederland!

lizonaplane

reacted to a post in a topic:

What is your height, pre surgery weight and your 6 month post op weight?

JaysWife

reacted to a post in a topic:

Halloween and other "firsts"

Lynnlovesthebeach

reacted to a post in a topic:

Halloween and other "firsts"

Crick

reacted to a post in a topic:

Weirdest None-Scale-Victory - I'll go first

lizonaplane

reacted to a post in a topic:

Did you taste buds change immediately?

HerdingCats

reacted to a post in a topic:

Halloween and other "firsts"

lizonaplane

reacted to a post in a topic:

Halloween and other "firsts"

Maisey

reacted to a post in a topic:

Halloween and other "firsts"

Esi

reacted to a post in a topic:

Halloween and other "firsts"

So, I refuse to say that I will never have treats again. I'm just very, very, choosy about when and how much of a treat I'll have. I'm pretty good about avoiding candy but I'm a big baker. Now when I bake cookies I'll give them all away save 1-2 and have no more than 1 cookie a day if I keep 2. I made a tiramisu when I was home at my parents this summer and I cut myself a piece that was maybe 2 inches long by 1 inch wide (about 1/4 of a slice of everyone else's). My philosophy is that complete restrictions are bad and can actually make things worse, at least for me. I live alone so I don't have to worry about others bringing treats in the house. But I've found some willpower - I have half a bag of Hershey kisses left from when I baked some peanut butter kiss cookies for a friend (of which I kept one for myself) - that was probably 2 months ago and I haven't had a single Hershey kiss since - if I'm going to have a piece of chocolate on its own, it needs to be some good gourmet chocolate. Now I won't be in the country for Thanksgiving but for Christmas I will definitely have a small dessert - this is not a diet, this is how I plan to live the rest of my life! And I make sure to get my protein in to help balance anything I have (and I log everything so I know where I am on macros at all times).

qianmij

reacted to a post in a topic:

What is your height, pre surgery weight and your 6 month post op weight?

Clothing? Oh no, not for at-home weigh ins. Same and time of the week, yes, but the only thing I am wearing is a smile. 🤪

5'6" HW: 295 lb Surgery Weight: 227 lb Weight at 6 month post-op: 150 lb Current weight 8.5 post op: 138.8 lb

I have a picture from a time before - I wasn't at the house when they cut the cake.

I saw your pre-plastics pictures on another thread and believe me, I have a TON of excess skin compared to that. I can lift large amounts up from my stomach. It's nasty. And yes, the plastics will be about the look - not about the number on the scale, but I am confident I will lose at least 5 lbs from skin. I could be wrong but just given what I can see at this point, it's pretty significant. I have done a couple of tests where I know my resting metabolic rate is 1385 - which is what my body would burn if I was in a coma for 24 hours. So I know my caloric deficit is still pretty good given my activity (the last time I had the test was in mid-July - plan on doing it again in early November for a status check - and they also check body fat % as well).

I'm at around 1200 cal/day and I am very active - weight training 3-4 times a week and 45-60 min of cardio on the other days (and usually 15-20 min of cardio on the weight training days too). I get in around 200 oz of water and I don't drink anything other than water save for the rare occasions I'll get a small diet lemonade at chic-fil-a. I'm also focusing on protein first and don't have many carbs. I'm still losing, but just not as fast (understandably), but having mini-stalls now. Didn't have those before. I also know that I have a lot of extra skin and I'll reach a point that I can't go much lower without plastic surgery (which I will be looking into soon).

I don't have a picture from them but here's one from another time I made it…

Oh yes I remember those ladies when I did WW back in the day - and I would roll my eyes (mentally) at them. But yes - it's so much harder to lose weight when you don't have as much to lose - and it's much more frustrating to have stalls or only see the scale move .2 or .4.

This is for those who have lost more than the weight required to hit the top of the "normal" BMI (I know - BMI is awful - but it's a measurement that everyone is aware of). I hit the top of my normal BMI by 6 months post-op and have lost more since then (which I wanted to). I did not have any stalls until I got down a few lbs below the top normal BMI. I had selected 145 as my original goal because that was the lowest weight I ever achieved as an adult (through weight watchers) but have since adjusted to 135 (and quite frankly, feel like with my belly I could even adjust lower, although I think plastic surgery will be needed to really get things where I want). However, it's been discouraging as I've definitely been dealing with 2-3 week stalls now - then lose for a week or two then repeat. I had a stall since the beginning of the month and then yesterday when I did my weigh-in I was down almost 4 lbs! Now, 3.75 lbs seems like a LOT to lose in a week at this point - not time wise as I am only 8.5 months out but given where my weight is - haven't lost that much in a week in a while (and while I normally only weigh weekly I did check it again this morning to ensure that it was a real loss and it was). For those who have gotten below the top normal BMI, how was the weight loss once you got past that top normal BMI? Was kind of expecting only to lose a couple of lbs a month from here on out but seems like that may be a low guess? Just trying to get an idea mostly from a mental perspective - as I said, the stalls have been discouraging, although I know I was fortunate not to have a single one until I got below the normal BMI. I had a couple of weeks in the 3-5 month range where I only lost .5-.75 lbs but none where the scale didn't budge like it has a few times lately.

@ms.sss how's this for dessert? I had a friend whose sister passed away and she was having family stay at her house. She asked if I could make my famous chocolate cake for them. It's 3 layers and with the best frosting ever. Since it was going outside of my house, didn't have to be worried about eating any. I normally use chocolate curls for decoration but I couldn't find any (not sure they ship them to TX outside of the winter season) so I grated up a Ghirardelli chocolate bar. The nubs that were left I threw away - that was hard but went straight in the trash.

Looks good other than why would you ruin a chocolate chip cookie with raisins 🤪? (Seriously - never been able to stand raisins - can't tell you how many times I bit into what I thought was an oatmeal chocolate chip cookie only to spit out raisins in disgust!)

I didn't stall until after I was in the "normal" BMI range for my weight. I'm in the midst of another stall right now - it's very frustrating - but I was fortunate not to stall at all in the first 6 months. I think I'd like to lose another 7-8 lbs - going for 135 which is 10 below my initial goal - and it is frustrating to now be this close and hitting longer stalls. Not sure if it's that I'm eating too much (around 1200 calories a day) or not enough because I am very active - weights 3/4 times a week for an hour and at least 20 min of cardio on weight days, if not, 45-60 on the other days (which is intense cardio - Peloton bike).

Crick

reacted to a post in a topic:

The novelty hasn't worn off

I had zero change in my tastes. Now, I try not to eat many sweets or processed foods - but I didn't have any aversions to the things I liked before nor did I start liking anything that I didn't like before (broccoli I'm looking at you - still makes me want to gag when I even smell it). Now, tolerating things in my system - that has been a slightly different story. I had some Greek food and had a little tzatziki sauce on the meat (which I had had the meat plain no issue) - that did NOT sit well in my system. But my tastes didn't change - the protein shakes I liked before I still liked and when I transitioned to regular foods - the stuff that tasted good before still tastes good. I was so worried about my favorite fajitas and salsa - now what used to be a meal is 4-5 meals and I don't eat the tortillas but it still tastes wonderful.

So, I absolutely love to bake. It de-stresses me more than anything. Easy when visiting my parents since all of my family is nearby but when you live alone, it's good to have folks that will take goodies off your hands gladly. Have a friend that is a teacher so she takes the extras to school (and she has people come in her classroom all the time to see if there are any cookies ). Yesterday I made brown butter chocolate chip snicker cookies (there is a mini snickers inside and chopped snickers on the top). I ran out of snickers so the last 5 cookies were regular chocolate chip (and smaller as you need double the dough to make the ones with something inside); I kept one of the chocolate chip for myself which I will eat today and the other cookies were all out of the house last evening so no temptations.