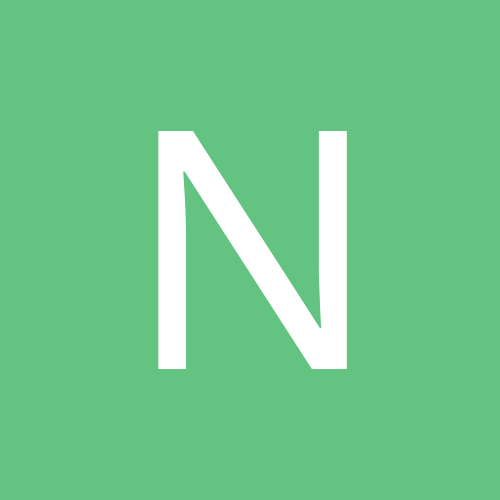 NewlySleeved12282020
Pre Op
Content Count

8

Joined

Last visited
About NewlySleeved12282020
The first thing my doctor said was that my BMI was at 31 and that insurance would not approve me. Then she brought up another procedure called Lynx. Some kind of magnetic bead thing that would keep the opening of your stomach closed unless things passed through. I don't want it. I had the lapband and it's was the worst and I feel like anything they put in your body that can be removed, it's not going to help me. My bariatric doctor thinks I have a small hiatal hernia. They took me into radiology and made me drink the dye, but everything looked normal. In a week they are going to look down my throat to see if there is in fact a hernia. I have new insurance this year, but it's still the same company. If I don't have a hernia, I'm going to push for the revision or any other options. I can't keep taking anti acids multiple times a day on top of vitamins, medications, etc.

summerseeker

reacted to a post in a topic:

Having GERD. Will insurance cover revision if BMI IS 31?

I have been having terrible reflux. The dentist says I have corrosion on my back teeth… I have an appointment with my bariatric doctor to discuss an endoscopy to take a look at things in there. I'm hoping a revision will fix it. I have Blue Cross Blue Shield. On their website it says BMI of 40 or 35 and higher with medical conditions. I'm at a 31. I'm worried that they won't cover the revision. Does anyone else have BCBS and needed a revision due to reflux with my BMI? I just want relief!

I had my surgery in December of 2020. Been experiencing reflux so bad. I have Blue Cross Blue Shield. I read on their website that your BMI can't be below 35 and you have to have issues. I'm at a 31 BMI. I'm really hoping they approve the surgery because this reflux sucks.

You're welcome!! I'm kinda mad I went to the ER and it ended up being gas pains.. That was an expensive way for me to find out I just need to toot more! Lol! they didn't tell me it was gas, but when I saw my X-ray I was like.... 🥴 Water is definitely hard, but I bought a water bottle that has times on it and little tic marks of how much you should drink. I also add Strawberry Lemonade crystal light to it and it's made it so much easier. And thank you! Still have pains today, but I think it's getting a little better! 💜

I had my surgery done 12/28. I had no gas pain and I was surprised. On January 5th, after my post-op appointment, I started having sharp stabbing pains on my right side abdomen. I went to the ER on the 7th thinking I had torn something when I laid down on my side. They did X-rays and a CT scan. Everything looked normal. When they took the X-ray you could see all the gas I had built up. I'm now thinking that these pains are gas that is just now making an appearance. I've been miserable for three days and counting. I'm doing my best to stay hydrated and I've been drinking doses of miralax to try and get all of this gas out of me. I hope you feel better!

I bet purées definitely are boring. I'm sorry. I can have soft animal proteins like eggs, ground chicken, beef, tuna. Stick cheese, deli Turkey slices, and non starchy veggies. No fried or greasy foods of course. McDonald's fries are on my mind, but I'm not gonna do it!! The doctor said my surgery went so well so I assume that's why he went ahead and skipped a stage and my blood sugar. I had the lapband in 2013 and had it removed beginning of 2020. It was the worst. So I had already experienced the pre-op diet, but I was still allowed to eat. I couldn't have sugar or carbs, nothing fatty, white or processed. I hope you get to chew on some new foods soon!!

Hey! I don't have diabetes. I guess I'm just not used to my sugars being that low. It didn't get to where I passed out or anything. It was just more noticeable while moving around and definitely going up the stairs. When I spent the night in the hospital they checked it three times and it was in the 120's. The doctor said that 72 was pretty low so he skipped stage two of puréed foods and went to stage three. First thing I made was a ricotta bake! I feel a little miserable since I haven't had anything like that in three weeks! I've lost 26 pounds so far so I'm excited and still happy I made this decision. How about you? When did you have your surgery and how has it been going for you?

I had my sleeve 12/28 and have been experiencing light headed and dizziness. I'm making sure I get my water in as well as protein. Called the nurses station and they said try drinking sugar free Gatorade or something with electrolytes. I did that, nothing. I have a glucose meter and I checked it. It was 72. That's pretty low. I'm not sure how to bring that number up if I can't have sugar. I have an appointment here in a couple hours and will bring it up with the surgeon.