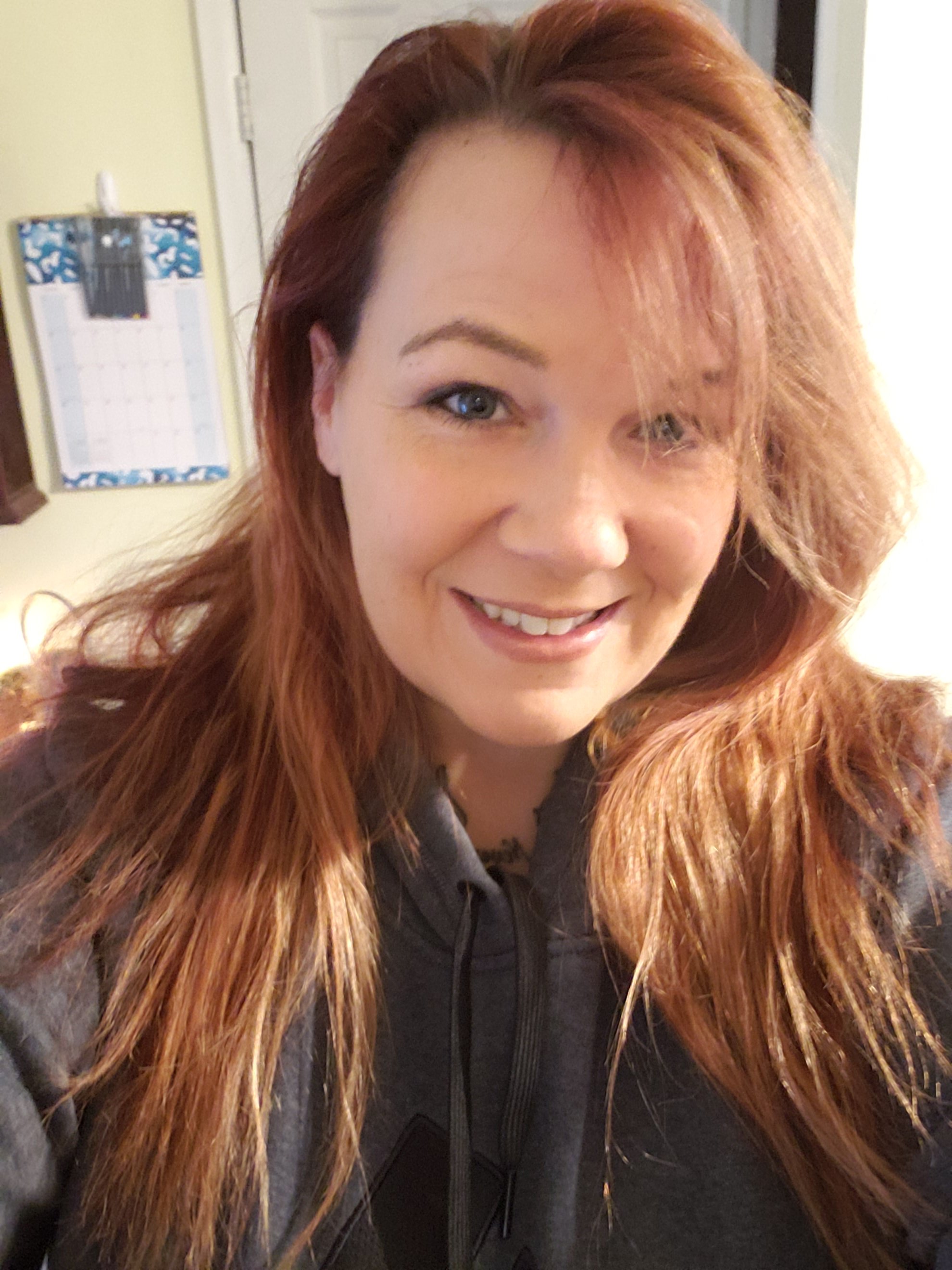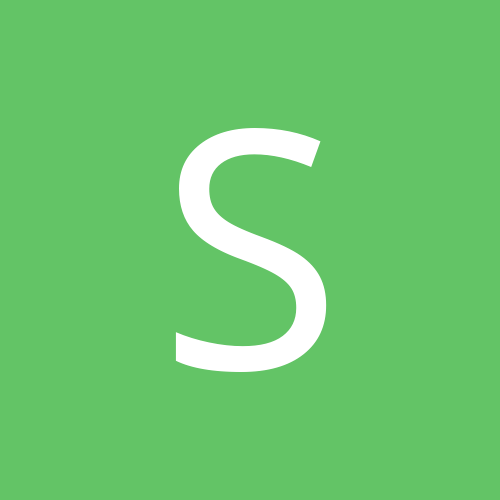 Solo4ever
Gastric Bypass Patients
Content Count

60

Joined

Last visited
About Me
Gender
Occupation
City
State
Zip Code
IWantTheDream

reacted to a post in a topic:

July 2020 Surgery anyone?

I don't think you're doing that bad! Those 100 pound reports are the exceptions really, not the norm. I am 5 months post op and am down 70. It does matter where you started remember that. I lose 1 to 2 pounds a week. About one week every month I still for a week. Then lose 3, then back to 1 or 2 pounds per week. Inhave never lost 10 pounds in a week, thats not reasonable. And if it was true its mostly water- not comparable. Sure the first couple weeks of surgery i lost 4 pounds a week. And stalled forever. Lol I log my weight every Wednesday morning. I do weigh every day cuz I'm a little obsessive- and sometimes that really messes with my head. By logging my weight only weekly though when I get frustrated and feel like I haven't lost anything- I look at the log. And realize oh, ok, I lost 2 pounds! We get so caught up in what we weighed just yesterday we don't see the real number. I still lose 8- 10 pounds a month ..and I'm happy with slow and steady than the big losses with long stalls! I just started losing my hair also, thankfully I have alot of hair so I think ill be the only one who really notices- but it does stress me a little. Hang in there and look at the bigger picture. Stick to your diet and don't overwork yourself- sometimes too much activity and not enough calories can really slow your loss. I tend to stall all week while I'm working, and actually lose my couple pounds each week over the weekend when I'm relaxing and less active.

WishMeSmaller

reacted to a post in a topic:

July 2020 Surgery anyone?

my body is being selective lol! I have lost a ton of inches from the waist up...but from mid-waist down not so much! I keep thinking really??? I could happily lose half my butt hips and thighs and be happy- but noooo...lol

Gigi_2000

reacted to a post in a topic:

July 2020 Surgery anyone?

that stall is totally normal. it actually will happen pretty frequently. sometimes its just a week...sometimes 2 weeks. sometimes its just 3 or 4 days...im 8 weeks out and I lose about half a pound a day..but it can stall for 3 or 4 days and then all the sudden 3 pounds overnight. lol remember our bodies are living breathing organism and needs time to ensure we can survive on what we give it...its our bodies job to keep us alive! so be thankful your body cares enough to stop and look at this trauma we did to it and it proceeds with caution somwtimes! one thing i did find after 6 weeks out was that if I take in too few calories for a day it will stall me for a couole days. i tend to be around 600 caloroes of mixed protein carbs and fat...i have days where I don't feel like eating and my caloroes drop to like 450...and that will stall me. if i immediately next day eat 600 to 700 ill drop a couole pounds. I also notice that my body does not like keto no carb. my weight loss was really unpredictable until I agreed to eat around 50g carbs a day and now my losses are more stable. So don't be afraid of carbs- good carbs! and play with the amounts to find what yiur body likes. just dont go extreme low calorie thinking that will make u lose weight because the opposite is true!

Double_Me

reacted to a post in a topic:

July 2020 Surgery anyone?

no, you will know when you dump! its dizzy, nauseous, hot flashes, diarrhea, and all you'll want to do is desperately down and close your eyes. at 40 days you may not be able to do soft foods yet...everyone is a little differnt. all.uou can do is try things and if it won't go down...throw it up and thats a NO. That pressure is normal but it shouldn't be intense. if its bad than what you ate was to big or too firm or too dry. and sometimes you ate too fast. when doing foods really stick to about a full 1.5 minutes to chew, swallow, let it pass, then take another bite. if you swallow and then take another bite and swallow right after you will get that instant pressure

Pandemonium

reacted to a post in a topic:

July 2020 Surgery anyone?

I went thru exactly the same thing. I now take dulcolax daily, papaya enzymes after every meal, 1 meal that is oatmeal daily, and i bought a reusable ****** bottle and literally do a warm water enema about every 3 days and im almost normal. sometimes i have 1 BM a day, sometimes its every other. im 6 weeks post op. Hang in there, and I agree, of all the things that are difficult about this journey- the constioation has been the worst part!

I had surgery July 24th, and I lost weight the 1st week, stalled for almost 3 weeks and then started losing finally. my dietician had me add a little carbs into my diet like oatmeal. my body does not like the zero carb thing at all. when I got my vcarbs up to around 50g a day it broke my stall. i eat about 600 calories a day, make sure i get atleasr 50 to 60 carbs, min 60 protein. and i lose about half a pound a day, some days it stops for a few days, and then starts again. hang in there...the stall will break... don't do too much either...too much activity and not enough to burn will prolong the stall. have patience...you'll start losing again.

my theory, is that if you were able to do it on your own- you would have e done it already. Thats just nerves talking. No one just decides to have a major surgery and make sacrifices like we do without being pretty sure there is no other options. I think you will do just fine. everyone is different, some have it easy, some not so much, but 95% will tell you they do not regret it even through the hell when it happens. Keep your mental strong and have some people to vent too! very important because you will get frustrated. i am 4 weeks post surgery this Wednesday and it gets easier every day. it is a mind game though! be honest , look at your thoughts and feelings for what they are and just have faith in the outcome. do the work, make the changes, and you will end up in a better spot than you are right now. I hope your surgery goes smooth and you have a good recovery. you can do this... breathe...

I went thru that the day of my surgery. the nurses on the evening shift were not good at all- I didn't get my spirometer until the next morning when my head practitioner from my bariatric program visited. she was not happy. my nurses that came in in the morning were soooo much better and attentive. hopefully that'll happen for you too

I would say you're doing really good! I suffered from muscle spasms at the bottom of my breastbone that went straight thru to my back causing intense upper back pain- like made me break down and cry several times. nothing they gave me helped until they figured out it was spasms and gave me meds for that specifically. I had mine at 1:30 a day was i. my room by 6pm. by 6:30 I was standing because I couldn't lay down from the pain...i literally stood and paced my room until 430 next morning when the meds got figjred out and I slept literally laying across my bed face down still standing lol! oh, and I have 7 incisions! I was puzzled by that too. I was expecting 5. I've had no issues drinking though and no nausea at all. Hope you continue to improve. The pain in your stomach really gets better after 3 or 4 days. the first week its hard to even sit up or stand straight for sure.

I'm sorry! I know how devastating that feels. I was cancelled one week before mine that was scheduled April 1st. I finally got a reschedule and had it done june 24th. hang in there. I know its frustrating. it will happen though. I just looked at it like more practice for the lifestyle change. and I found it actually helped a little and gave me a little more time just keep adjusting and working on the mental part. hope you get rescheduled soon.

KarmaNina

reacted to a post in a topic:

Pre-Op constipation

drink some apple or prune juice. water it down to cut down sugar content

Catlove23

reacted to a post in a topic:

July 2020 Surgery anyone?

Wow! You have such a great shape! YOu are gonna be smoking in a few months! Hope all goes well for you!

Solo4ever

reacted to a post in a topic:

Surgery without anesthesia

I found the only flavor I could tolerate was chocolate and I had to thin it with unsweetened almond milk to get it to go down.

I am better a little bit every day. my left side still hurts but I am able to get down 60 oz of fluid a day including 2 protein shakes without too much trouble. still really tired! and lots of gas still out both ends lol. i have my 1 week checkup today so they can check my incisions. I have 7! I wasn't expecting that many!

Lenneigh

reacted to a post in a topic:

June 2020 surgeries

heating pad was a big relief too for yummy and the gas pains in my back.