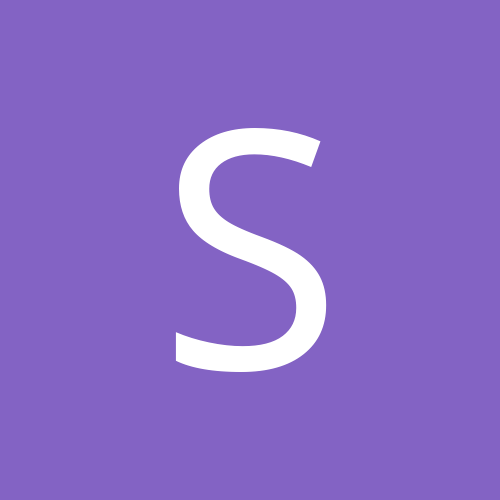 Content Count

6

Joined

Last visited
Hi first of all vegan sausage is VERY high in fat. Try eating veggies or tofu. Check out Dr V bariatric surgeon on iTunes. He is a surgeon who's patients eat vegan.

Slim-Slimma

reacted to a post in a topic:

Vegan & WLS

Hi look into some of the high protein pasta thats out there. They taste good and you can get up to 30 grams of protein in a 3 ounce serving. Don't give up, it just takes more work. I'm willing to add protein to my water or drink shakes if it keeps me on track. The key is just to try whats best for you. There has never been more quality info out there for people like us to take advantage of.

FluffyChix

reacted to a post in a topic:

Need Alternative Bariatric Options

I live in Canada where the average wait for bariatric surgery is two to three years. The first thing my surgeon ordered when I entered the program was bloodwork and a colonoscopy. He said he wanted to take a look at my stomach, make sure there were no hidden issues before we went to far. Maybe your doctor is just careful and its not because of the iron issue, its in addition to the iron issue? I was worried about having the procedure as it sounded god awful but it was fine and I dont actually remember the procedure itself. They knocked me out. In hindsight Im glad he did it because now I know there are no ulcers or other problems waiting in the wings to get me. Lol

Slownstedy

reacted to a post in a topic:

How important is the no drinking before?

Just did the nutrition class this month. We were told we could drink up until a minute or two before we take a bite but that we had to wait for 30 mins after. This is a new policy for the clinic but they have found that liquid slides right through so its not going to effect digestion. It is eating during and to soon after that our nurse was very concerned with.

summerset

reacted to a post in a topic:

Very upset after nutritionist appointment

Hi, This topic drives me nuts because it just builds fear and people hit me with this all the time. Grr. My nutritionist doesn't think surgery is right for me unless i start eating meat. I think its just old school training. I gave her a copy of the China Study and Forks over Knives and calculated my actual daily protein intake on My Fitness Pal. Using accepted protein calculations, the same ones she uses, heres what I found. Your protein needs should be based on a healthy weight rather than the weight you are before surgery. Fat doesn't require protein so adding excess weight into the calculations is silly. At 5ft 4 all I need is 60 to 70 grams of protein and that is probably high for me. During recovery when my body is trying to heal or when Im trying to gain muscle, my body would require more. The lobbyists decide what goes in the medical books but the information is out there from reliable scientific studies. Many green leafy veggies have about 10% protein built in. You need to consider all sources of protein when calculating your daily intake. I admit this will be harder and some supplementation will be required after surgery, but I swear my nutritionist stopped reading when she graduated school, about 20 years ago. Sad but true.( She still thinks cows milk is a good source of calcium but it has been proven to do more harm to your bones than good as the calcium molecule is to coarse for us to use..) To much animal protein is just as dangerous for the body as too little. Animal protein has been linked to heart disease and cancer. Read the China study, do your research and do whats best for you. There is a whole healthy vegan community out there thriving, working out, building muscle all while eating a plant based diet without excess supplements. Sorry for the rant, hope it helps.

Hi everyone, I use sun warrior protein because its 98% digestible and it tastes really good. I don't sell the stuff or anything, I'm just a picky eater who doesn't eat meat. It is pea and rice based and it doesn't smell. It can be a bit pricier than some others but the taste is worth it for me. I also have a milk allergy so whey and I don't get along.