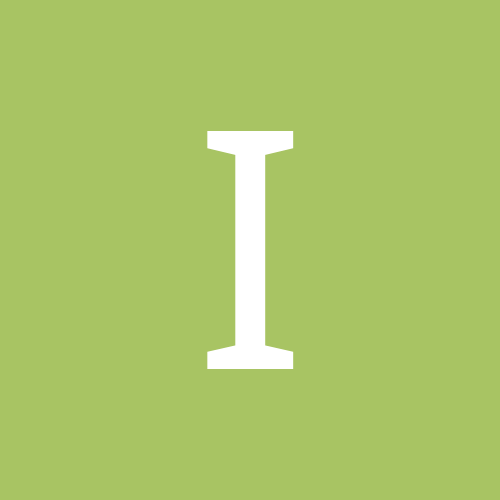 InterceptorNYC
Gastric Sleeve Patients
Content Count

30

Joined

Last visited
About InterceptorNYC
Rank

Advanced Member


Birthday

04/14/1970
About Me
Gender
City
State
Zip Code
The New Me(maw)

reacted to a post in a topic:

First Post Sleeve Thanksgiving Meals?

Krimsonbutterflies

reacted to a post in a topic:

Gastric Sleeve Tomorrow - Nov 11th - Advice?

AZhiker

reacted to a post in a topic:

First Post Sleeve Thanksgiving Meals?

Hi All, Happy Thanksgiving. This is my first since VSG on 11/11. Curious what everyone ate today? Since I'm still on liquids, my Thanksgiving meal was a custom creamy tomato soup I made using Rao's tomato sauce, Ricotta Cheese, Half &Half and Parmigiana cheese. Combined all through my Nutribullet and then cooked in a saucepan. Satisfying and filling. Topped of the rest of the day with some protein shakes and I was all good. The most surprising part of this journey is that I neither felt deprived, nor craved the "traditional" Thanksgiving meal I had become accustomed to since I was a kid (49 now). Very thankful for this site and all of you who helped me through the doubt and confusion in the weeks leading up to my surgery. Definitely the best decision I have ever made! I'm currently down 19lbs since my surgery and I feel great. Looking forward to seeing your Thanksgiving meals too!

These are all great posts! I found them very helpful to me in the weeks and days leading up to the surgery. As for my update, just hit two weeks yesterday and my latest weigh-in was 266! Down 18lbs from the weight the hospital had on my admission record (I had it at 181). I'm definitely ready to move to soft foods, but I'm sticking to the plan to do another week of full liquids. Today, I had my first meal in a restaurant. Ordered a cup of cream of tomato soup and was very satisfied and full when I finished. So far so good! Keep posting your updates!

gwoodgm

reacted to a post in a topic:

VSG Two Weeks Post-Op Suggestions

Ashley Menon

reacted to a post in a topic:

Gastric sleeve Post Op 21 days

Hi Ashley, I'm at two weeks and feel your pain. My doctor wants me on Full Liquids for another week before moving to Purée/Soft Foods. I think it's less about whether it's physically possible to eat the food than it is about trying to maximize weight loss during the initial six weeks. This time is really your best opportunity to allow your body to purge carbs and sodium, replace it with protein and burn fat. We will all have plenty of time to try different foods, but french fries and milkshakes are probably not advisable until you have hit your stride and are at or close to your goal weight. It would be a shame to have gone through this life-changing decision only to have mediocre results or even worse, gaining the weight back. Try Premier Protein shakes. If you put them in the freezer, the Vanilla and Caramel ones tase just as good as a milkshake. Hang in there and keep your eye on the prize! If you made the decision to have the surgery, you can get through these next few weeks without cheating!

That sure does look good! Looking forward to getting past the next 4-6 weeks so I can hopefully start building my new diet.

InterceptorNYC

reacted to a post in a topic:

VSG Two Weeks Post-Op Suggestions

This is a great post packed with really helpful information. Thank you so much! Avoiding some of the common pitfalls is the true benefit of this site and having access to those who have been through the process!

Thank you. I am certainly sticking to the plan. The last thing I want to do is short circuit the process and punish myself with dumping, pain and worse. So far, I've avoided it, so another few weeks is doable! Really appreciate the support!

My two week post-op date is this Monday. Feeling very good and doing well on full liquids, but I definitely feel like I'm ready to move onto the next phase. My doctor recommends waiting an extra week, but I'm curious about what everyone else has experienced. When did you move up to soft foods? What were your favorite specific foods during this stage? How long did you wait until moving to the next phase? What's the best way to start integrating new foods? All advice and suggestions would be greatly appreciated!

Nomorepasta

reacted to a post in a topic:

Thank You All! / When was your VSG Date

Coexister

reacted to a post in a topic:

Sleeve Tips for the journey

GothGal

reacted to a post in a topic:

Thank You All! / When was your VSG Date

Quinnmedicinewoman52

reacted to a post in a topic:

How long did your incisional pain last

Yes, this is definitely one of the best resources out there!

That's incredible! Congrats!

GreenTealael

reacted to a post in a topic:

Need help

Hi Everyone, I just wanted to thank each and every one of you on these pages for being such a great source of support for me personally. Having family, friends and doctors to talk with is great, but there really is no substitute for speaking with someone who actually went through with the surgery. There are many emotions that go into this process that are very difficult for the average person to understand. I thought it might be fun to start a continuing thread that will allow people to find and connect with others in various stages of their VSG process. Please reply with the following info about you and any pearls of wisdom you wish to share. Also indicate whether you are cool with someone sending you a message directly. I'll share my info to start the process: Date of VSG: 11/11/19 Location: NY Sex: Male Height: 5'7 High Weight: 311 Weight on Surgery Date: 281 Current Weight: 271 (1 week post-op) Goal Weight: 185 Pearls of Wisdom: (1) Stick to the pre-op diet and try to lose as much weight as you can before surgery. It reduces risks and complications of surgery and helps shrink your liver. I know too well that the temptation exists to have one "Last Fun Meal", but if you can hold strong for two full weeks before going in, you won't experience carb withdrawals and your body will become more accustomed to having a stomach that is not full of food. (2) Take a before photo and measurements to create a baseline of where you started right before surgery. It will be helpful to you in the weeks and months that follow. (3) Order things you need at home waiting for you before you go in for surgery. This includes things like a variety of different protein shakes, chewable multivitamins, non-carbonated/no-sugar drinks, broth, sugar free popsicles, comfy clothes, some nice fluffy blankets, a wedge to help you sleep on your back facing up, etc. (4) Force yourself to walk after the surgery. The more laps you do at the hospital, the easier the healing process will be and the less pain and discomfort you will have. It also is an excellent way to prevent blood clots, which are a real risk if you stay in bed for several days. When you get home, gradually increase your steps and avoid lifting anything more than 5lbs. (5) Sip liquids slowly. If need be, use a little one oz medicine cup. Also, try liquids at different temperatures. Sometimes super cold liquids create more discomfort. (6) Heating pads of hot packs can offer some relief from gas and bloating if you experience it in the days following the surgery. (7) Use pain meds only as needed. Although they work great, they also cause other things like constipation, which can add to your pain and discomfort. If you are experiencing nausea, ask your doctor for Zofran or some other anti-nausea medicine. It's real important that you manage the nausea so you can take in the proper amount of liquid and protein after surgery. (8) Listen carefully to every sign your body sends you. If you experience discomfort or nausea, stop and try to isolate the cause, so you don't repeat it. (9) Avoid stress after surgery at all costs! Don't feel obligated to tell the whole world you had the surgery right away. In fact, limiting the people you tell, leaves you free to tell your story however you want it to be told. Focus more on the positive reinforcement you will receive when people begin to notice you losing weight. Sometimes telling people you had the surgery leads them to diminish the real efforts you are undertaking to lose weight. As with any weight loss procedure, the VSG only works if you make healthy lifestyle changes. There's no reason why anyone should think that you had the surgery because you didn't have the will power to diet and lose it via traditional means. Actually having the surgery IS a lifestyle commitment far more significant than siting on to a diet. (10) Be proud of yourself and the decision you made to take control of your weight issues. Never be afraid to ask for help or advice if your not sure of something. Looking forward to hearing other people's stories!

Also consider Gatorade Zero to help meet your liquid totals. It's worked great for me.

If you get tired of just water, Gatorade Zero is a great option. It's been my Go-To way to keep hydrated. I've heard that the ph in drinking water can be tough on the stomach for some people.

That's good advice. I had my sleeve on 11/11 and experienced very little pain at the five incisions for the scopes and I also had a hiatal hernia repaired. The worst part for me was gas on the left side for the first 48 hrs. It eventually subsided after I started passing gas and going to the bathroom. The other incision points only ache mildly at this point, but overall it's WAY Less than what I expected going into this. Best advice is stick with the liquids slowly throughout the day, avoid anything with sugar or even sugar alcohols, try to walk at least once or twice daily and above all, pat yourself on the back for having the strength and courage to get the sleeve done! You'll do great.

Really great post. Thank you!

What type of Protein shakes are you using? I had my sleeve done 11/11 and when I tried Slim Fast Advantage again, I had major discomfort and pain, likely because of the sugar alcohols. Give Premiere Protein a shot and stick to only sipping out of a one oz medicine cup at a time. Slow and steady is the best way. I assure you that it will improve greatly as the days pass. Good Luck and Hang in There!