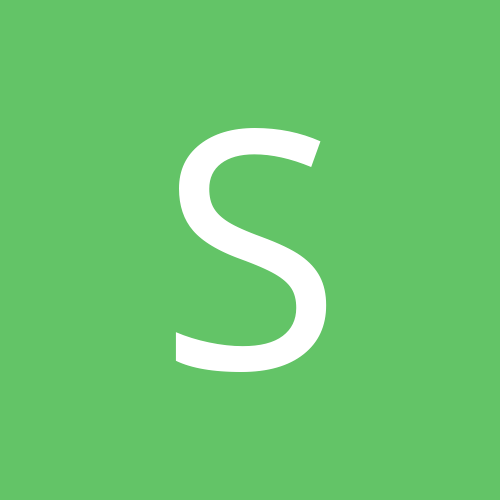 Serengirl
Gastric Sleeve Patients
Content Count

199

Joined

Last visited
Serengirl

reacted to a post in a topic:

Newbie & 1st stall

Serengirl

reacted to a post in a topic:

Mini melt down

Serengirl

reacted to a post in a topic:

The serious conversation "oh snap"

Serengirl

reacted to a post in a topic:

I have no hunger! How long did this last for you?

Nynandra

reacted to a post in a topic:

Skin dryness after sleeve?

icandothis_gastricsleeve020221

reacted to a post in a topic:

Skin dryness after sleeve?

I had the same thing but drinking all of your water will help this. Also just make sure to moisturize right when you get out of the shower. But getting all of your water in is imperative and should help this issue.

those aren't friends and as crappy as it feels you're lucky they are showing their true colors. Get them out of your life asap as you level up. When someone shows you who they are, believe them. They want to keep you as their (no offense) "fat friend" and they cant stand the idea you are no longer going to be that so they are actively trying to sabotage you. Dont let them. Hugs to you and your journey

Bernie72

reacted to a post in a topic:

THE SLOW LOSERS CLUB SUPPORT THREAD

TamiWBThin

reacted to a post in a topic:

I'm so upset, I'm a slow loser

FluffyChix

reacted to a post in a topic:

Keto vs. No Keto

JanJan19

reacted to a post in a topic:

THE SLOW LOSERS CLUB SUPPORT THREAD

Lark17

reacted to a post in a topic:

THE SLOW LOSERS CLUB SUPPORT THREAD

You're doing great so dont give up... in a year you could easily be at your goal weight and then it will all have been worth it.

This is amazingly informative and thank you so much for posting this... I think it will help a lot of people.

Selahsleeve

reacted to a post in a topic:

THE SLOW LOSERS CLUB SUPPORT THREAD

The microbiome and that change in it is the very reason they have found bariatric surgery more effective than say the Band- because it changes most peoples microbiome... its isn't about calories restricted as much as it is about the fact that you are changing your microbiome radically or circumventing it all together depending on your surgery type. https://www.ncbi.nlm.nih.gov/pmc/articles/PMC6343052/

I think this is why IF works for many and why they say you should stop eating by 7 if possible so that your body has several hours to digest the food in your stomach before you go to bed... everyone's body is different so this might be a factor for you.

https://www.viome.com/blog/microbiome-and-weight-gain-everything-we-know-so-far https://www.bbc.com/future/article/20190212-could-gut-bacteria-microbes-make-you-fat Some bacteria we get from our diet could indirectly cause weight gain by changing the gut's behaviour https://www.scientificamerican.com/article/6-years-after-the-biggest-loser-metabolism-is-slower-and-weight-is-back-up/

This I found for me is true. I have tried to cut down to 1 shake a day even though it has meant having more dairy... I do wonder if the unsweetened and unflavored powder protein has this same effect as say a Premiere shake?

I am not misunderstanding. at my weight i can burn 600-800 for an hour of high intensity working out. I also work in a profession on set where I am up and moving around for easily 14- 16 hours a day, sometimes 20 hours. if your resting metabolic burn- as in sitting on a couch all day is say 2400 and then ontop of that you Burn another 2000 between workouts and moving around all day your full calories burned over the course of a 24 hr period is 4400. It is absolutely possible. and then subtract what you eat and thats your deficit. But here's a story for you. i worked several season on the B1ggest Loser show. They often worked out 8 hours a day. Everything they ate was controlled down the the precise calories macros you name it. On average they would hit a Minimum 5000 calorie deficit burn from exercise a day many would burn way more 6000-7000 A DAY- and they would get on the scale (especially the women) and lose 0 lbs or 2 lbs or 3 lbs... all of the time. their calories in and out in no way on earth reflected 3500= 1 lbs. And the women (and men) who had always been overweight lost much slower than the ones who had once been thin but then gained weight. The fact is Drs are learning moe and more all of the time about the microbiome and how a 100 of spinach isn't the same was as 100 cals of a candy bar and the way you body processes it is different. It is why people who eat all raw or Keto can eat a TON of calories and still lose. They dont even count calories and they lose weight hand over fist. So Dont tell me what You know when most drs are only still figuring it out and there is tons of research talking about the microbiome now. Ion fact studies were done on people who were on the Biggest loser and how afterwards their metabolisms change so significantly that even eating 1200 cals a day they gained weight.... because their bodies were fighting like hell to go back to their set point of weight. because your body has a set point. Any other person would lose on that amount but they gained... and they couldn't work out enough to maintain because they were having to do 2 or more hours every days and eat 1200 cals or less just to maintain their weight. Never underestimate the power of the human body to do what ever the heck it wants...

The same happened for me too. It can freak you out for sure to add calories and lose because it is counter to everything we have been taught to believe. I also decided to not weigh myself as often bec i can't let a number on a scale define my day... it was making me frustrated and it is counter productive... I am still trying to work through the idea that its okay to have more calories because my instinct is to cut them. So far too low carbs or too low calories over time seem to slow things down for me but I tend to mix things up so well see but congrats on the loss! I did do IF with the higher calories though so i dont know if that helped too. So i kept my eating window smaller.

I hear you. I think the best advice - knowing everyones body is very different of course - I have seen /used to break a stall is Intermittent Fasting, Upping my water and protein, lowering carbs below 30 (sometimes even KETO so more healthy fats) and if say you have been really low on calories I just upped mine and the scale moved again. Which really messes with your head. Or at least it did mine. I have PCOS, I am insulin resistant, I have endometriosis AND I am hypothyroid all four which just make me a slower loser. Its hard to wrap your head around the fact that sometimes you need more CARBS or Calories to get the scale to move... I just keep ploughing forward and then if I stall- which is ALOT- i try to mix it up. And I am here for encouragement and i hope others are too vs casting blame or suspicions on others. Life is too short for the BS and negativity. Some people get dealt a crappier hand and its okay to get bummed out by that because you are human and have good days and bad days and thats OK. I tend to be very glass half full but every once in a blue moon I get frustrated and its okay to feel that way because thats how you move through the emotion to a better place. At the end of the day i am still going to wake up and try. I ran into my old trainer the other day at the gym (she left to go to law school) and she was blown away with how much I have lost and how I look and she texted me after and said I am so proud of you for never giving up because i know all of your health issues and how hard you work but you never ever give up and you should be proud of yourself. I say this because its a good reminder that waking up every day and trying sometimes is the biggest win of all. And there is no crime in encouraging people... That said i know for a fact I have stalled more than a week and it had nothing to do with calories. My surgeon and my Drs all attribute that to the above mentioned medical issues I have. But I can only speak to my body as you can only speak to yours. And to other we should speak with the kindness we wish to get in return. Life is too short for anything else.

Oh also the other way to shake up a stall is to have a day or three of really low calories- like go back to the stage 1 diet and or if your cals have consistently been low you can shake it up with a single day of higher calories but dont do too many high calorie days- One day is normally enough. Those are both other ways I have broken a stall. And exercise if you dont do that consistently will definitely help. Good luck and hang in there.

Deep breaths it is soon BUT you need to tell your DRS asap... and they need to get you on the right diet and vitamin plan ASAP. I have seen some people have healthy pregnancies this soon out but they had DRs who were super involved early on. Its is possible to have a healthy pregnancy but there are risks... But congrats to you and your baby just talk to an OBGYN and bariatric teams ASAP.

Intermittent fasting has helped me for sure. you can still eat your same amount of calories but in a smaller window. Its definitely worth trying. And upping your water to 80-120 Oz if possible if you don't happen to drink a lot of water. The water part can be hard though... Hang in there bec three months stall is tough mentally. IF is excellent and Fluffy chic had a great thread on that....

I am an isopure and Genepro fan...