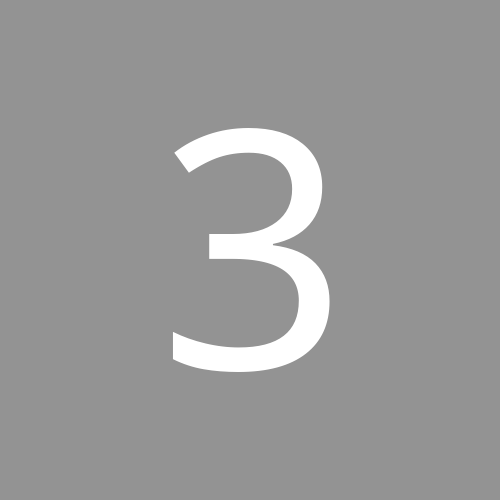 303nursemom
Gastric Sleeve Patients
Content Count

35

Joined

Last visited
About 303nursemom
Rank

Advanced Member


Birthday

05/10/1980
About Me
Gender
Interests

Traveling, anything outdoors, reading

Occupation
City
State
I live in Colorado and do a lot of hiking. Just did a 2 day backpacking trip and had no issues getting enough food and water. I'm about 11 months post sleeve though, and can eat pretty normally (just smaller volumes). I packed cheese sticks, beef jerky, nuts & dried fruit, protein bar, dehydrated backpacker meal, and oatmeal (I could handle handle 1/2 cup oatmeal around 2 -3 month mark). I definitely wasn't as high protein/low carb as I normally am, but with the increased activity level it was warranted. I also used a Camelback for water and had a filter to refill it from the river. Hiking this summer has been so much better than the last couple of years due to my weight loss. I have a lot more energy and endurance. Enjoy! You will do great!

303nursemom

reacted to a post in a topic:

# 8 months post OP - maintaining well - below goal - happy

303nursemom

reacted to a post in a topic:

100 pounds down!

Welcome! I also debated this surgery for years before pulling the trigger and I definitely regret not doing it sooner. My stats: 40 yo F, 5'3" SW 205. CW 144, sleeved 8/27/19, so I am almost 10 months out. I lost most of my weight in the first 6 months, around 50 lbs, then my weight loss slowed. I am currently at 144 lbs and feel great, but I am still pushing to lose another 10-15 lbs. While this forum can be very informative and a great source of support and motivation, I do recommend trying not to compare your weight loss with others. We all lose at different rates and may have stalls at different times, but if you stick to your program you will be successful! Best of luck with your journey!!!!

303nursemom

reacted to a post in a topic:

Hello Everyone

303nursemom

reacted to a post in a topic:

Onederland

303nursemom

reacted to a post in a topic:

Im scared of gaining weight through this crisis

1JoAnne

reacted to a post in a topic:

Any August 2019 people out there?

Hop_Scotch

reacted to a post in a topic:

Feeding young family while on a liquid diet and beyond?

Flo-grown

reacted to a post in a topic:

Did anyone succeed in friends and neighbors not finding out..

rs

reacted to a post in a topic:

Did anyone succeed in friends and neighbors not finding out..

Krimsonbutterflies

reacted to a post in a topic:

Did anyone succeed in friends and neighbors not finding out..

AZhiker

reacted to a post in a topic:

Did anyone succeed in friends and neighbors not finding out..

newchange16

reacted to a post in a topic:

Did anyone succeed in friends and neighbors not finding out..

I also only told my spouse, parents, and a few close friends. I've heard through the grapevine that some of my coworkers have speculated that I got a lap band (I was actually sleeved), but no one has flat out asked me to my face. Other neighbors/friends have commented on my weight loss, but haven't questioned it. They do know I am seeing a personal trainer, so they see I am working out hard and watching what I eat. I think at this point I would be comfortable discussing it with a coworker/neighbor/friend if they brought it up to me. What I didn't want was to hear all the opinions and judgement before hand. It's a very personal decision and nobody's business but your own.

303nursemom

reacted to a post in a topic:

Pilates

I started Pilates 6 months prior to my surgery (Sleeved August 2019) and it has really helped decrease my back pain and strengthen my core! I love it! It's great that it's low impact but still so tough and such a muscle builder. Indirectly I think it has helped me with weight loss since improving my core strength and decreasing my back pain allows me to work out harder without aggravating the pain. I run, hike, and cross country ski again, which I wasn't able to do this time last year. I only do Pilates once a week right now, and my trainer recommends at least twice a week for better results, but there is only so much time (and money).........

Synnamin

reacted to a post in a topic:

Feeding young family while on a liquid diet and beyond?

I think your kids are young enough they won't necessarily know you are doing anything different, unless you make a bid deal of it. I didn't tell my 6 and 8 year olds I was having the surgery and honestly, they were both pretty oblivious to the fact I wasn't eating the same way. After the first month I was able to start eating family meals again. So a relatively short period of time that you will have limited food choices. After you are cleared to advance your diet, focus on modeling healthy food choices and behaviors for your kids. I do exactly what catwoman7 recommended. I stick to protein and produce, and they get an added carb in. I LOVE what you said about "emphasizing strength and soul over beauty and thinness". I also focus on words like healthy, strong, and fit, and avoid words like skinny, fat, diet, and weight loss.

(I thought my long response via private message made more sense than public forum, but it's weird it won't go through!) It definitely makes sense and is totally normal! I am a nurse and work in a PACU and I was still really nervous. So was my husband, maybe evenmore so than me! He literally broke out into a rash the day prior to my surgery. The dermatologist thought it was stress dermatitis. Crazy! Poor guy 🤣 Just keep reminding yourself Dr.Snyder is an expert and the nurses, anesthesiologist, and otherprofessionals at Rose are amazing as well! You picked a great program and will do great! It's also normal to have a few rough weeks at first. I think between your body healing, hormone surges, and not being able to eat solid food like a "normal" person your emotions can be all over the place. It gets easier before you know it though! At 4 months out I tolerate most things in small amounts. I just feel like a light eater and I love it. I stick to the protein first rule, but I can get some veggies and a little fruit in now too. I even splurged this Christmas and had a piece of cinnamon role and couple bites of hash browns. Back on track tomorrow! My surgery also wasn't considered "medically necessary" and because my BMI was under 40 my insurance wouldn't cover it. PCOS and chronic back pain (Degenerative disc disease) were my only issues and my insurance didn't consider those qualifying reasons. 🙄 Since I was self pay I pretty much just picked my day. You are really lucky your insurance approved so fast! That's great! I've heard horror stories about it taking up to a year for approval, which has to be so frustrating. When I decided I wanted this surgery, I wanted it done before I chickened out, lol. I had been considering it and researching it for years too. I know I am still early out, but I have no regrets today, I Just wish I had done it sooner. I am only 5'3" and started at 205 lbs. I'm down to 155 lbs and would love to get to 125-130 lbs. Weight has been a struggle for most of my life and I have been the classic yo-yo dieter. I feel hopeful this tool will help me reach (and hopefully stay at!) my goal. My back pain is already so much better after losing 50 lbs too. I am so thankful for that! I have a little sagging skin on my arms and belly, and my boobs are loose and saggy (pregnancies didn't help that though either, lol), other than that not too bad. I would love a "mommy makeover" after reaching my goal, but it's probably not realistic since I had to pay for this surgery out of pocket. Oh well, I would rather have loose skin than be obese and miserable. (My husband wasn't allowed in recovery, but I got a room pretty quick and he met me there. Since I don't remember my PACU stay at all that worked well for me, haha! I believe he waited around 3 hrs total between surgery and recovery.)

It was my first time going under general anesthesia and I was really nervous too. I had c-sections with my kids, but I just had a spinal so I was awake. I don't remember much, but I remember rolling into the OR, then my next memory was when they were transporting me to my room after the Post Anesthesia Care Unit (PACU). I don't remember my PACU stay at all, so hopefully I behaved! 🤣 I understand wanting to keep it private. I only told close family and a couple of my closest friends about the surgery. I didn't want to hear everyone's opinions, so I stuck with telling only those I knew would be supportive. Maybe in time I will share with more people.

That's great you met with Geof! And it is a really nice option to be able to bring your baby. You are so brave! A new mom and a major life change. Pretty cool that your baby won't remember this process though, and will just know the healthy new you! My kids are 7 & 8 and it was a bit tricky trying to decide what to tell them.

Oh, congrats! That will be here so soon! I'm so excited for you! I have been working out with Geof. It is pricey, but I really needed to make that investment in myself. I've cut costs other ways since surgery (less food costs/not eating out, stopped buying Starbucks, No beer/wine, etc). I was too intimidated to try it on my own in a big box gym. Plus, I really needed that motivation. I won't miss a session with him because I am paying good money, lol. It's easier to skip out on a workout if I don't have someone holding me accountable. Geof is knowledgeable about both weight training/exercise and weight loss surgery/nutrition. He seems to know when to push me and when my body needs a break. I plan to continue 2x week with him in January, then cut back to 1x week and start trying some strength training on my own now that I am feeling stronger and more confident (October was my first month working out with him).

Recovery was easier than I expected! I was pretty tired for about 3 weeks, but after I was able to get in more calories and protein I started feeling much better. I have lost about 50 lbs (I will be 4 months out on 12/27) and my BMI has dropped from 36 to 27.5. I feel so much stronger and much more energetic. I work out twice a week with a personal trainer to help gain muscle mass, and then another 2-3 x a week on my own. I haven't done any of the support groups, but I feel like as I get further out they may be helpful to remind me of my why and to keep bad habits from creeping back in my life. Do you have a surgery date set yet?

I had surgery with Dr.Weaver at the same practice as Dr.Synder this past August and had a great experience. Dr.Synder has been around quite awhile and is well respected. It's a pretty well organized program (minus some billing issues I am still dealing with, but no fault of the providers). Hilary, the nutritionist, is really kind and knowledgeable. Elaine, the NP you follow after surgery, is also great. Rose provided top notch care too. I had a one night stay and fairly easy recovery. You'll be in good hands with their program!

303nursemom

reacted to a post in a topic:

As of this morning..... No longer obese!

Hi all! August 27th post sleeve here. I love reading everyone's updates and can relate to many of the successes and challenges. I have lost about 50 lbs since surgery and my BMI has dropped from 36 to 28. Even better, I exercise consistently and feel strong and more energetic! The reason I decided to post today is because I slipped up for the first time and ate more than I should have in a sitting. I paid for it by getting sick and vomiting almost immediately. I am pretty disappointed in myself, but trying to get past it and move forward. I still have so many goals, I need to stay on track!

I definitely feel more restriction with solid foods, but can still easily eat 3-4 oz of them at a time at just over 2 months out. I am strict about measuring so I don't go over this amount, even if I don't feel "full". I also haven't found any foods I can't tolerate yet, including raw veggies. I'm thinking I may just have a larger capacity pouch??? I was planning to talk to my surgeon about it at my 3 month post op. In the meantime, I am sticking to my plan and losing weight, although slowly these past few weeks. Even though I feel hunger and can tolerate more then others at this stage, my cravings for food is drastically less which I am thankful for! Good luck to you! I felt like things got much easier when I was able to start on solids. (SW 205, CW 167)

I had my sleeve on 8/27 and also stalled between 4-6 weeks. My weight fluctuated up and down a few pounds during this time (likely water weight). My weight loss has started again and yours will too! Keep getting your water and protein in, and walk a lot. Also, stay off the scale for a few days if you can. Hang in there!