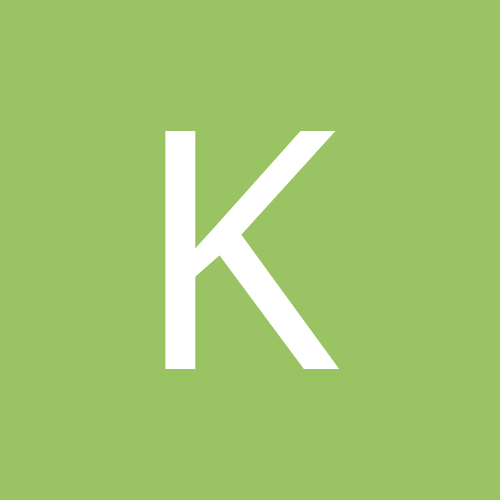 kristieshannon
Gastric Sleeve Patients
Content Count

545

Joined

Last visited

Days Won

7
About kristieshannon
Rank

Aspiring Evangelist


Birthday

01/28/1970
About Me
Gender
Occupation
City
State
Zip Code
STLoser

reacted to a post in a topic:

R.I.P. Boobs

GreenTealael

reacted to a post in a topic:

Does no one eat a cookie now and then??

LeenBXL

reacted to a post in a topic:

Does no one eat a cookie now and then??

I was very strict the first six months or so. After that to always get in my 80gms of protein per day and have a little room for a treat on occasion. Big difference from pre op is that now I can be satisfied with just A cookie, as in one-rather than a whole package like before.

ColieCallwell

reacted to a post in a topic:

Before and After Pics

You're only a few days post op! Give it time. Follow the intake and dietary guidelines your program gave you. The weight will come off if you do. You're body is still likely in the process of dropping all the extra fluids they gave you during surgery.

chiquitatummy

reacted to a post in a topic:

Weirdest None-Scale-Victory - I'll go first

@Kris77 you look amazing! I'm with you, my thighs look pretty rough. Like you though I imagine my new upgraded boobs distract anyone from noticing them 😂

Officially Not Fatty Matty

reacted to a post in a topic:

Has anyone lose 120+

Yes. I started at 286, now 140.

I had my arm lift along with a tummy tuck and breast lift/augmentation so can't tell you what each cost separately. I paid $16,100 for all three procedures combined.

People started telling me the same thing when I hit about 150. I'm 5'3.5", so a little shorter than you. I'm also a sm in tops and size 6. I've now dropped to 140ish, glad to have hit "healthy" BMI (just barely!). I'm comfortable here and am working to maintain in a window of 140-145, which at the high end will technically be overweight but I'm ok with that. BTW I lost 19 lbs since my skin removal surgery in January. According to the doc 11 lbs skin was removed so I've dropped a little more via diet and exercise since.

I agree with everyone else! You are totally rocking that dress and look amazing. Have a girls night out, a date night, or take yourself out in it-you'll light up the room!

I'm a nurse too, so also on my feet a lot. Interesting that I'm not the only one whose experienced this! On a nurse note, I've also found that my previous go-to Danskos aren't all the comfortable anymore and now have a couple pairs of running shoes just for work.

Are you a coffee fan? I mix my morning protein shake with cold brew coffee which cuts down the sweetness quite a bit.

kristieshannon replied to ms.sss's topic in The Lounge

My cup size didn't really drop much. From 44DDD to 36 DD. However, what was left was just big empty sacks of loose skin. Anything at all low cut looked terrible because you could see kind of bunched up loose skin. I had a lift & augmentation to fill them out. I'm now a 32 or 34 F depending on the brand of bra. I think they fit my frame perfectly, are nice & full & perky.

My heels aren't crazy rough anymore! I used to have to used a pumice stone on them several times a week between pedicures and even then they never looked great. No idea why being heavy would = dry, crusty heels but it has completely resolved. Yay for feet that look good in sandals!

Oh gosh, it gets so much better! Days 2 & 3 were the worst for me and I rapidly improved after that. Hang in there!

Hi @DeneeD-this thread is really old and might not get much notice! I'd suggest starting a new thread. I'm just about two years out. Starting weight 286, now 140. This surgery has been life changing for me. My recovery was pretty easy. Expect the first 2-3 days to be rough, and then every day after that to get better and better. Follow the guidelines your team gives you. Be kind to yourself, practice healthy self care and be patient! Reach out for support when you need it, there is a wealth of knowledge here. Start exercising in whatever manner you can tolerate as early as you can and keep it up! I now hike, run, kayak, bike, attend kickboxing classes, and love it all. Keep track of non-scale victories to motivate when the scale is being stubborn. Track your intake vigilantly! Remember that you didn't put on the weight overnight and you won't lose it overnight either.

Sorry you're having a rough time. Have you talked with your surgeon and nutritionist? If not you for sure should! I lost hair too, but now at nearly 2 years out it has grown back. If you need to use protein shakes to get to your daily protein goals you should. I actually still have one every morning for breakfast.

Dr Alex Earle at Pure Plastic Surgery in Miami. He and his team are really awesome.