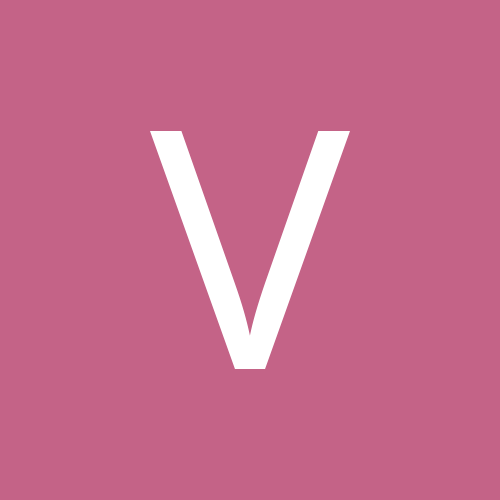 Vidahlia
LAP-BAND Patients
Content Count

68

Joined

Last visited
About Vidahlia
Rank

Senior Member


Birthday

12/23/1968
About Me
Biography

Starting the journey to onederland

Interests

Horses, dogs, cars & family (not necessarily in that order!)

Occupation
City
State
I should be receiving my Fitbit tomorrow (Hooray!). I chose it over the Bodybugg for several reasons. I read the Ambassador of Wellness comparison several months ago and really liked her honesty about the two devices. The main reason I chose the Fitbit was bang for my buck. For just under $120 ($99 + $18 tax & shipping) I get a pretty nice, feature rich, device that will help me track my steps, activity level and sleep patterns. I don't have to pay a monthly subscription fee to use it, nor pay extra for a display. It is also very small and will upload the collected data automatically (wirelessly) whenever I pass by the charging station. Once I get it and start using it, I'll let you know how much I really like it. :scared2: There is a Fitbit forum located on their website. You do have to register in order to have access.

Finally! I have that appointment! It took days of phone tag with the appointment admin to finally get an appointment only to find out the PA who usually does my fills is out until July. I also had to have blood work done first before they would see me. After blood work it was a wait of 10 days so they can get the results. Anyways, I have an appointment on Monday, June 28 with a different fill nurse. And I signed up for a 5 week fitness class to get me back on track! I WILL get this done! No more excuses!:thumbup:

I am with you! I have put on 30 lbs in the last year and have had no fills in a year. I've been running as well and I am trying to lose at least 15 lbs so it doesn't look so bad going back to the doctor. However, after reading the replies you have received so far, I just called to make an appointment. I have the tool!! I spent so much money to get it that it is ridiculous to not use it and continue to struggle as I did before my band. So, I will take whatever admonishments my physician gives me and start over!

I look at it this way.... I needed help to become healthier... the band is the help I need.... Do I tell everyone I meet?.. nope... When I started this only my husband knew... I did get a little nervous about having surgery and possibly dying on the table so I told my kids still at home about the surgery... otherwise, I have not told my co-workers, supervisor, other family, etc., to include my oldest child and my mother!..... While I don't tell people close to me, I have no problems telling complete strangers about my band! Am I embarrassed? No way! This is the best thing I've done for myself!

I am excited about my NSV today! I suggested a motorcycle ride to my hubby this morning since it was such a nice day, just a little cold (38F). :tt2: So, I put my leathers on and... Yippee! I can actually put on my chaps all by myself! :thumbup: Previously, I had to have hubby "dress" me and it really took some doing to get that leather zipped around my thighs! I had to have a 4" extender for the waist and that is now gone! :mad: I can now "dress" myself!!! I got the chaps on and tried on my hubby's leather coat, it fit too! It was a GREAT ride!!!

Hi if you ever want to chat just email me and i'll always am looking for new people to talk to, and their experience.

I have the Realize band too! I am going for my 2nd fill on Jan 6. I have lost 17 lbs since being banded on 10/02/08 in Reno.

I just had my first fill yesterday and while it felt really weird, it didn't hurt. He numbed the area and it was just a little tiny stick, no pain. Then he put in the big needle. Didn't feel anything but pressure. What was really weird was that this particular PA kind of flushes the band so that he knows exactly how much saline is in there. He took some out, put some in, took it all out, put it all back in and then he was finished. I had 1 cc already in there and he added 3 more for a total of 4 cc's in a 10 cc Realize band. Now it's back to liquids for 3 days and mushies for 4 days. He told me he's pretty cautious with fills, especially for people that live in the outlying areas (I'm 1.5 hours away from the clinic).

I'm almost exactly one month out and I've lost 15 lbs. I lost 30 pre-op (only had to lose 16!). The nutritionist that I saw suggested getting to-go boxes right away as well. I have started doing it and it does work pretty good! Especially since my eyes are still way bigger than my stomach! :smile2: So I put 2/3 or even 3/4 of my meal away right away and then I concentrate on eating slow and chewing. Another 10 days until my first fill! I am sooo excited! My portion sizes are starting to creep up and I don't want that!

Checkin in.....So 9 days out, I'm feeling pretty darn good! Almost normal... I can sleep on both sides without a support pillow but not quite yet on my stomach.. :thumbup: I have stopped taking the liquid tylenol and still feel pretty good. I did work only half days this week so that helped a lot! I had my follow-up appt on wednesday and was down 11 lbs from surgery day. That was good! I definitely didn't feel hungry at all this past week but am finally starting to feel it now... and I can eat mushies now! Solids next week if they are cut up VERY well... Mashed potatoes never tasted sooo good! :smile2:

I was banded on Oct 2 and I slept in the recliner for the first two nights. I slept in my bed last night, I took my lortab and made sure I had pillows for my side. My bed is a sleep number bed and I lowered the number to help support me better. I actually slept on my left side with a pillow propped under me for support and it felt ok. Not great, but better than the recliner. I doubt I'll sleep on my stomach for at least a few weeks! Everyone is different! Listen to your own body and you'll get through it.

Bratty Nicole... I'm with you! Lane Bryant used to carry a lot more tall sizes and I've only been able to find one pair of slacks in the last 5 years that were long enough to fit me (I'm also 6' tall!) I look forward to: Going to Disneyland! Not worrying about whether the seat belt will fit or not More fun with my hubby! Being a lighter rider for my horse's sake & mine! Living to see my kids grow up!

Lonestar.. Nope, didn't know about the hernia beforehand. And I am going to only go 1/2 day on Tuesday & Wednesday but have a meeting that was planned 8 weeks ago on Thursday that I am leading for all of our out of area employees. So, I guess I have to go to work most of the day on Thursday. :thumbup: Especially since my co-worker totally forgot about the meeting and decided this week is the week to go visit her mother! I know how you feel about getting up to do something and then stopping. :tt2: I started to do dishes, but decided bending over to load the dishwasher would hurt too much! I actually had my son find my trash picker upper thing so I could pick up stuff without bending over! I am glad to hear that you're feeling better today too!