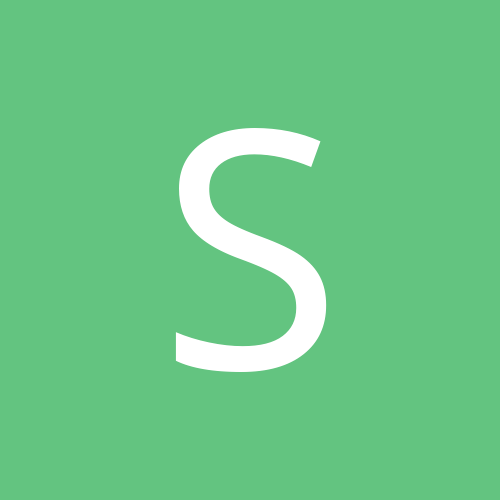 sallie Lindsey
Gastric Sleeve Patients
Content Count

82

Joined

Last visited
Everything posted by sallie Lindsey
I have found tht a lot of the blended soups tht I'm allowed to have have high saturated fat ,does tht not matter for us since we can't eat enough to worry about it or what ?

How come we have to wait two weeks to start vitamins my hair is falling out so bad and is already paper thin I guess I will be wig shopping soon 🤣

Anyone feel nauseous after they eat their creamy soups ?

Hi y'all ,"I'm seven days post op ,and decided to make "some cream of vegetable soup " it's from the Hatfield and McCoy's dinner show in Tennessee best soup ever it's completely creamy and no chunks but I added some chipotle cheese melted down to add a little protein and course I only handled a big cooking spoon size full so maybe four ounces but what I want to know is "what soup did ur new tummy do well with for me to try thanks and much love to you all "?

Wow great job looks like totally different people great job

That is awesome beautiful 3,I hope I have as much luck ❤️

I had what is called the "safe sleeve " only one place is pantened to do it tht is Bloosum Barriactics in Henderson Nevada ( hence the spelling errors ) it was pretty good he does remove the stomach but leaves many of the vessels in place making it safer and faster to heal highly recommend I paid 9,995 dollars and hotel was furnished suite along with black car and limo service provided the whole time

Congratulations everyone "we started our journey "🤣

Five days post op and weighed on my home scaled down ten pounds although sure it's water weight at this point

Five days post op and weighed on my home scaled down ten pounds although sure it's water weight at this point

Four days post op an so far so good 😊

I love all the before and after pics ,so,inspirational!

Why can u not have the shakes ? I'm four days post op and have been allowed the shakes the whole time

I got sleeved Fridaythe March 22

How much did you gals and guys lose ur first week!

But look at the bright side ,"we all going to be hawt " I had my surgery Friday ,and sat was rough ,but today is a new day and I'm going to get out and walk a bit ,hopefully,we leave Las Vegas Tuesday ans hope to be in my home town by Tuesday night,the doc repaired a hital hernia and tht has been my biggest thing so far aside from only siping water instead of chugging it I'm not hungry yet but I stay so dang thirsty ,I'm forty as well ,ans did this for my heart and I hope to come off my bp meds ,I'm glad it's challenging me to make better food choices as I lived off McDonald's during the day and pizza rolls at night smfh I thk when we get down to our ideal weight we'll be able to add things in like wings ,now the pizza I don't know but they is some awesom Parmesan crust recipes out there ,and I hope I don't develop blood clots I had a friend who had his gall bladder taken out then died a week later only wished I could had got to him sooner losing the weight could had saved his life ,maybe try finding friends at the gym or something people with the same goals as you and take it one day at time ,32 pounds is great keep at it ,when u get there u will be able to say "wow I did it "👏

15 pounds in a month is awesome 👏

Anyone else allowed to eat the day before my surgery is tommorw ans im allowed to eat a protein and veggies ? As long as I don't eat aftwe 8 tonight

It's will not let me post my photos and I don't know why

Well Made it to Vegas went through y'all the test for preop ,surgery tomorrow it's real now Dr Tom Ulmbach will be performing my surgery called the "safe sleeve "he is the only one who does the safe procedure ,blossom Bariatrics ,it's is being performed as outpatient and tht makes me nervous 😬 but I'm hearing good reviews from the limos drivers ,I'm on preop diet protein and unlimited veggies two shakes a day ,NPO by 8 pm tonight limo pick up at 10:15 said I will be at the warm springs surgical center for 5-6 hours then back to my hotel then in on sat for IV therapy to prevent dehydration and they are going to check for leaks ,prayers for me and I will pray for you all good luck my SW 228 was what I weighed yesterday can't wait to see where I am at 8months from now 🤣

Anyone had this done as our patient my plane leaves tommorw n I'm getting nervous I fly to Vegas to have it done my BMI is 42.3

I'm struggling with preop diet I'm so hungry 😋

Who all has used Bloosum Bariactrics in Las Vegas ?