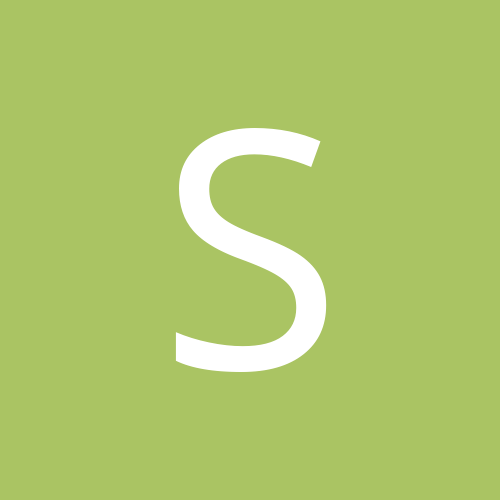 SunshineInMars
Gastric Sleeve Patients
Content Count

17

Joined

Last visited
I'm so happy to hear this! I'll be 3 weeks post op tomorrow and I'm DRAINED! I'm tired ALL the time... I can sleep for hours. I was starting to feel a kind of way thinking how long will this continue? Especially during the time of the month... I could've slept for 24 hours (sorry fellas for the TMI lol)

Hi siblings. Had my two week post op today. Haven't had any issues; no nausea, vomiting, etc. Lost 9 pounds since surgery and my surgeon said I'm right on track. Took my staples out (borderline painful) Moving on to purées (I had scrambled eggs and avocado earlier this week with no problem). Trying to focus on getting all my Protein and liquids in. Cleared for cardio, no lifting. Hope everyone is doing well!

JamesL73

reacted to a post in a topic:

June 2019 Surgery Siblings!

SunshineInMars

reacted to a post in a topic:

Sleeping After Surgery?

Thinking about returning to work this week... had surgery on 6/25 and I feel great. Only taking Tylenol 800mg once a day, no pain, no issue getting liquids down, and feeling good energy wise. Spent yesterday and today at church programs and didn't feel any different from my normal self. Only having issues with head hunger and wanting to have soft/puréed foods; although I'm on restriction to clear liquids til 7/10

Hi! My surgery was on Tuesday 6/25 and I'm still having a lot of pain... I tried weening myself off the pain meds, but the pain is so bad I have to take it... the shoulder, neck, and back pain are the worst! I can't get comfortable whether I sit, stand, kneel, or lay down... On a better note, I've been meeting my liquid & protein goals, I'm able to keep liquids down. No nausea or vomiting. Walking quite a bit... plan to take a walk outside with my husband later on in the evening.

SunshineInMars

reacted to a post in a topic:

Day 7 after surgery update

Hi Hopeful! I'm sorry you're having this experience. I can identify with you that the pain is VERY alarming. I too woke up in excruciating pain and immediately requested for pain medication... the actually told me later on that I told them my pain was a 1000 on a scale of 1-10 lmao I think folks who have had the surgery and experienced pain should be more transparent about it. Yes it's an awesome and life changing surgery, but there is a lot of pain. I'm 3 days post op, and I'm still having to take the narcotics I was prescribed even though I tried taking extra strength Tylenol to manage the pain to no avail. I also have gas pains, neck, shoulder, and back pain that I use a heating pad on. These are the realities for some of us. Some ppl might truthfully not have any pain. But I know it's only for a while and I look forward to when all of this would be worth it! I really hope you feel better!!

Hi Siblings! I'm three days post-op and I'm still struggling with gas pain (especially when I lay down to sleep). I walk a lot when I'm awake; I make sure to do things for myself like grabbing my soups, meds, and other things independently. My incisions are VERY itchy and a bit painful. I've had to stay with meds around the clock. My shoulders, back, and neck are very sore; I've been using a heating pad on those. I'm able to get in a little over 8 oz of liquid in an hour... going to bump it up a bit today and tomorrow, just to make sure I can meet my liquid and protein goals. No nausea or vomiting, no serious hunger urge, and no feelings of regret 😊

Thank you so much! Surgery ran super long yesterday due to them fixing a hiatal hernia that was undetected before, and fixing keloid scars from my gallbladder procedure last year. Surgery ended up being around 6 hours. I feel great! No nausea or vomiting, able to keep fluids down, and minimal pain... only around incisions area and gas pressure. I requested pain meds about every 8ish hours due to soreness and incision pain. I HORRIBLE overnight nurses who refused to let me walk until my husband became very stern with them about the risk of blood clots and the gas pain in my chest. At that point they let me go and we talked for about 10 minutes. Hoping to be discharged later on today to continue this journey at home. I'm so excited and happy to finally be at this point!

Heading to the hospital! I can't believe it's here already!!

things won't be awesome after surgery prepare for thirst a lot of pain no bowel movements feeling cold.. but eventually things will turn... So I've heard. My mom and sister both had the surgery recently... I was their through their struggles... I look forward to a time where this will be better and I'll be in good health. I know the beginning will be challenging, but I'm choosing positive thinking. Good luck to everyone already sleeved and getting sleeved soon!!! #OneMoreDay!

Same here... Surgery on Tuesday and I'm a ball of anxiety! I just keep thinking about how awesome things will be afterwards... Thinking about starting to pack stuff for the hospital to relax my nerves

SunshineInMars

reacted to a post in a topic:

June 2019 sleevers

SunshineInMars

reacted to a post in a topic:

Bariatric surgery was a big mistake

This is what I'm current doing! Although I feel like I'm dying, this was the only protein I could tolerate . The Vanilla flavor and unsweetened almond milk has been pleasant

Just got the last of my liquid diet stuff!! Starting my one week liquid diet tomorrow! I've also been stalking my surgeon's office for updates on my insurance approval

Hi! I'm pre-op too (scheduled for 6/25) I had to go through the 6 month program because of my insurance and I haven't told anyone apart from my husband, my sister, and my mother... my mother and sister had the surgery in the past and they didn't tell anyone either except our immediate family members. It's worked for them all these years🤷🏽‍♀️

SunshineInMars

reacted to a post in a topic:

To Tell or NOT to Tell

Surgery twin!!! I'm scheduled for 6/24 too! I'm 26, 5'3 started at 226 pounds currently 213... diagnosed with hypertension and mild sleep apnea! My doctor put me on a one week liquid diet that I'm starting next week. I'm so excited but trying not to obsess over the wait of insurance approval 😩 I plan to check in tomorrow or Thursday on the status of the approval; it was sent to CareFirst BCBS MD on Friday 6/7. Best of luck to EVERYONE having surgery soon!!!