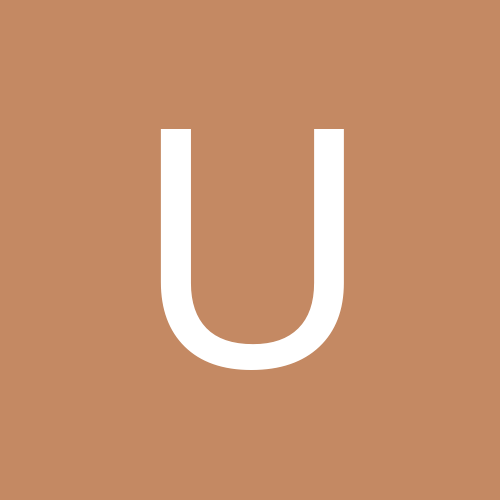 UncleBeezy
Gastric Sleeve Patients
Content Count

9

Joined

Last visited
North Florida Regional Medical Center - Gainesville, FL

I'm so scared of dehydrating and going back into the hospital that I force myself to drink. A couple of times it has been painfully, so I'm assuming that's my stomach telling me when it's full and can't take any more liquid. I back off for about 20 minutes and the pain goes away. Then I start drinking again. It's all a learning process. Your body will tell you what it can and can't handle.

Sorry to hear you are having problems. I was also sleeved on the 11th. Discharged this afternoon. Pain is considerably less than it has been over the past two days. Walking has seriously helped the gas problem. I'm getting in a least 64 oz. of liquid since yesterday and "eating" more regularly. Sometimes cold liquid works better, other times I react better to warm broth. You'll master your body and it will all be fine. It just takes some people longer than others. Everyone's body reacts differently to healing from major surgery. Hang in there....you will do great. Just be patient and follow your doctor's orders.

Grapefruit

reacted to a post in a topic:

October 2018 Sleevers

Sleeved October 11th, so I'm starting my 2nd day post op. Most of the pain is gone, and about 90% of the gas is as well. Feeling a lot better than I was yesterday. Ate a couple of popsicles and drank some juice and broth while in the hospital. A little pain with drinking. Not sure if it's the temperature of the liquids or if I drank too fast or too much. Hopefully being discharged Saturday morning. All vitals are good and ready to go home. I've been able to walk around and get in and out of bed with relative ease. Not much pain from the incisions or in the stomach area. Looking forward to progressing through to the other food stages as I recover. I will keep you posted. HW: 377 SW: 355 GW: 225. Good luck to those whose surgery is coming up and congrats to those who are recovering.

GirlShrinking

reacted to a post in a topic:

October 2018 Sleevers

br3n

reacted to a post in a topic:

October 2018 Sleevers

Pre-Op testing tomorrow morning. Not worried about the tests, but it's sobering knowing this is actually happening in 10 more days. Anyone else second guessing their decision? I'm ready, but can't help doubting at this point. Hope that feeling goes away soon.

ProudGrammy

reacted to a post in a topic:

Dealing with Co-Workers and Friends

Just curious as to how the rest of you guys handled the conversations about your WLS with co-workers and friends after returning to work. I'm inclined not to say much to anyone beforehand (except my wife and my best friend) but eventually I know my weight loss will become the elephant in the room at the water cooler. I also work in public safety and the perception I get is that not many of my colleagues will understand or approve of my decision. Any tips?

Yare_2018

reacted to a post in a topic:

October 2018 Sleevers

My understanding is that a few months post surgery, caffeine can be reintroduced to the diet. Caffeine is a diuretic and dehydration is the most common cause of rehospitalization after surgery. That is why most doctors have you give up caffeine until you are back on a "normal" food, hydration, and vitamin regimen post surgery.

Frustr8

reacted to a post in a topic:

October 2018 Sleevers

Got my surgery date today...October 11th. Starting the Pre-op diet tomorrow and officially cutting ties with coffee tonight. Excited, but nervous at the same time.

My Florida Blue (BCBS of Florida) policy excludes bariatric surgery; however, I am eligible for coverage with an approved application for "medical necessity". Florida Blue defines medical necessity as: Adults Severely obese with a BMI ≥ 40 kg/m2, OR Severely obese with a BMI ≥ 35 kg/m2, with at least one comorbidity refractory to medical management (e.g., type 2 diabetes, hypertension, coronary artery disease, obstructive sleep apnea, GERD, osteoarthritis, pseudotumor cerebri), AND Does not have a medically treatable cause for obesity (e.g., thyroid or other endocrine disorder), AND Has made multiple attempts at non-surgical weight loss (e.g., diet, exercise, medications), AND Has received psychological or psychiatric evaluation with counseling as needed, prior to surgical intervention. I have a BMI of 49 and a diagnosis of obstructive sleep apnea for which I utilize a CPAP every night. I also meet all the other requirements listed above, AND my Primary Care Physician is writing a letter recommending bariatric surgery as a medical necessity. Regardless, I am still nervous that my insurance will deny me. Has anyone else gone through the application/appeal process for bariatric surgery under a medical necessity? Any advice on navigating that process would be much appreciated. Thanks!