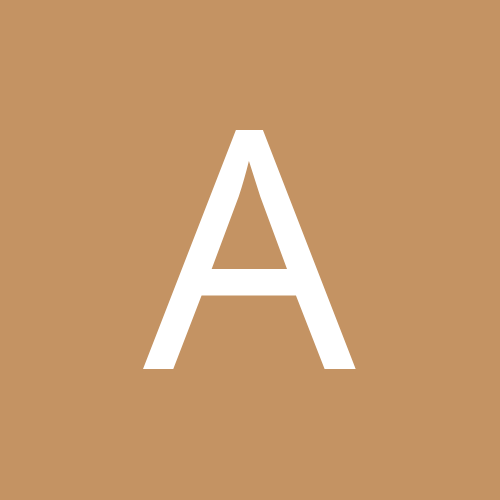 Alpaca55
Gastric Sleeve Patients
Content Count

119

Joined

Last visited

Days Won

1
About Alpaca55
Rank

Expert Member


Birthday

08/03/1955
About Me
Gender
Interests
Occupation
City
State
Tbiz68

reacted to a post in a topic:

Protein, Carbs & Fat

New&Improved

reacted to a post in a topic:

Protein, Carbs & Fat

Such a great succinct post FC... I do follow this way of eating but having it all spelled out in this way is really something that I need to pin on the front of my fridge! Hope you're doing well? You are clearly shrinking which is amazing ... well done! Xx

Alpaca55

reacted to a post in a topic:

Protein, Carbs & Fat

FluffyChix

reacted to a post in a topic:

Protein Balls - scooby snacks

what I've noticed is that my first weight loss - in 2012 where I lost about 97lbs - was much slower and my body seemed to shrink more in line with the loss on the scales... this time, the weight loss has been faster and my body has taken longer to catch up... it's weird because I kept my clothes and some of them still look wrong now when I wear them - so my body must have adjusted in a different way ...

Always so wise FC! I've been lurking not posting... your wisdom has no bounds! You rock! xx

Alpaca55

reacted to a post in a topic:

Protein Balls - scooby snacks

I never had GERD before surgery... since surgery end Oct 2018, I now have it but can easily get rid of it with mild OTC meds - Rennies (in the UK) - I need to take a few a day but in the scheme of things its a very small price to pay for the weight loss and much better quality of life. I NEVER leave home without a rack of Rennies in my bag as it can get very uncomfortable if I don't have them with me... they fix it really quickly. I'm seeing my surgeon this afternoon and will talk about it with him... I don't fancy the idea of more surgery and need to weigh up the pros and cons of taking Rennies - or prescription PPIs - or further surgery... It's a tough one, but GERD can be excruciatingly painful...

Tracyringo

reacted to a post in a topic:

Looking for encouraging positive stories

Sausageandbeans

reacted to a post in a topic:

Looking for encouraging positive stories

Alpaca55

reacted to a post in a topic:

Plateau for last 4+ years

Hi Sausage and beans... I'm also from the UK - London. Had my VSG surgery on 31 October 2018. Have lost 95lbs so far and still learning how to do this. I still don't trust myself ha ha. I see a head witch and a dietician and wish I was able to meet up with folk in the UK but I was self pay so haven't been able to find a group to join. BUT! It's an amazing tool if you follow the principles ... it really does work! Good luck on your journey and PLEASE keep in touch! Message me if you want to have a chat. 😊🤗

Hey ... my surgery was 31.10.18... what a journey! Well done to everyone! 🤗🎉🎈

Emilia DD

reacted to a post in a topic:

Top Recommendation from VGS people 6mos out or more

Amelia2019

reacted to a post in a topic:

50+

I will be 7 months post op VSG next Friday... a lot of things have surprised me on this journey. I had the band - but had no support or advice - so it didn't really work. I learned how to eat very slowly and that some times of the day are easier to eat than others. I also learned to know where the toilets were in restaurants and got very used to vomiting. Now I have the VSG, I'm learning new skills and have a much better understanding of nutrition, macros etc. My take-aways would be: 1. Be thoughtful about your meal plan - try and make everything you put in your mouth as highly nutritious as possible, as close to being 'whole food' or organic. I'm currently eating about 800 cals a day - sometimes 650, sometimes 900. 2. Don't keep temptation in your kitchen cupboards or fridge. It's easier for me to just not buy anything that is off-plan. I'm so lucky that I live on my own. I'm a granny so I visit my family and because I still have a 'secretive eating disorder', I'm never tempted to binge when I'm at their homes. 3. I'm still struggling when I have a couple of days away. The change in my eating while I'm away has a long term effect on my weight loss - it can take about 6 days for a different choice to work it's way out of my body! That is REALLY frustrating because I'm only talking about keeping the same calorie-level and carb-level - just switching up my food choices. Good luck on your journey - because I originally had the band, I think this journey is more challenging - but you can definitely get to where you want to be! This forum is amazing and so informative! xx

When I ate a pickled onion (small cocktail one!) ... when I ate a slice of 'LivLife Low Carbs Seriously Seeded Loaf' - 68cals per slice, 3.8g carbs per slice!! 0.22g sodium per slice. And, after just being away at the weekend - the weight goes up when I don't weigh myself every day! I tracked my food - kept below 1000cals, 25g carbs... maybe I didn't drink enough water??!! Eating anything new seems to cause a weight gain it seems ... "huff".... @GreenTealael fantastic topic!

I'm not complaining at all, but I'm completely confused about the behaviour of my metabolism this last week!! I've lost 3.1lbs!! And that's even when I've had half a champagne flute of champagne on Friday at an 80th birthday party and about 1.5 glasses of sauvignon blanc (maybe closer to 2 glasses) yesterday at an 80th lunch!! When I got home last night I was feeling quite tipsy, so I ate some king prawns marinated in parsley & garlic and some low fat grated cheese - splashed some ACV over it! Thank goodness I reached for the foods on my plan! Was given another piece of birthday cake to take home which I will throw away today. I didn't even hanker over the cake last night! My food choices at the lunch were great - I had 2 oysters for a starter and then a simple, but juicy thick piece of cod (maybe about 3 or 4oz) and just some lettuce leaves - I hardly ate any lettuce as I was stuffed. And... I wore a skirt!! first time of wearing a skirt for 6 years! I really wish I understood my metabolism better... thank you all for your amazing support.

And one portion is 216cals but I could only manage half a portion

Just had a very successful baking session this morning ... cooked my first egg loaf or cloud bread or oopsy bread - it seems to have lots of names and versions on google... I used 2 eggs, 2oz cream cheese, 1oz mozzarella, 2tablespoons melted butter... baked in oven for 15 mins - perfect and SO filling... I can only eat half a portion ... let's see what impact it has on the scales tomorrow!! 🥺

So... I attended my first party yesterday - an 80th birthday party! Lots of nibbles, birthday cake, party food flowing all afternoon... surprisingly, I was so strict with myself!! I had about 1.5 glasses of Bollinger (first alcohol since October) a piece of parmesan and 2 slices of meat - one chicken and one ham. I had to sneak the birthday cake into my bag and then throw it away when I got home... I ate when I got home - 75g prawns, 30g of avocado, 40g cucumber, 1 scallion, 2 cherry tomatoes, cup of watercress a bit of garlic, chilli and some ACV... and this morning I've lost .9lbs!! Unbelievable! I was convinced that the champagne would have done some serious damage. I'm arranging to see a nutritionist again - a different one this time who I hope thinks outside the box on trying to figure out what I can do to make the journey less rigid... I was also thinking of going back to my diet when I lost weight on Atkins... I was down to 5g/10g of carbs and that was successful for me... but eating at that rate isn't really practical long term... but keeping to 20g carbs which is what I'm on at the moment means I can add bits of veg onto my plate and keep that cup of hot chocolate in the evening... although I'm noticing that I don't want it every night at the moment which is fantastic!! My head witch doesn't think I have BED anymore although I'm not convinced. She went through the BED test with me and for the moment it does look like I'm not in that place right now... she said the stats for BED after surgery were that 50% of BED folk pre-surgery didn't have it after surgery. Please god that I'm one of the 50%! I'm feeling super charged this morning! I have one more hurdle to face tomorrow as it's another birthday event - this time lunch at a local lovely restaurant... I will have half a glass of wine and hopefully something simple from the menu like grilled chicken and salad... fingers crossed I make it!

so... I upped my cals to closer to 800 (I've been 500 or less for the past week) and low and behold I lost 0.5-0.7lbs this morning... this is such a crazy mind-f**k of a roller-coaster. I can't work out what my perfect food day should look like ... I will need another 85 cals of protein for this evening just to get the protein right so I'm going to have some king prawns with ACV.... about 70 cals and 16g of protein ... yum!

Not quite beat ... but I'm on the prowl for any signs of it returning and attend a melanoma clinic every 3 months ... 😊

It's been a crazy, tough, stressful week!! Haven't hardly had time to read posts never mind actually posting ... I've been strict on plan except for last Sunday - I ate 3 French fries because they got delivered with my omelette at a hotel I was staying at... they weren't particularly tasty but the damage to the number on the scale was 3lbs which has taken me the rest of the week to lose... sheesh!! I've eliminated Stevia drops and trying to wear a straight-jacket in food terms as I'm so desperate to get to 199 that I will try and do my utmost to get there! At the moment, I haven't eliminated the 38cals chocolate drink which I have at about 6pm... I have to look forward to something otherwise my eating plan is way too miserable ... each and every day is a struggle... I check and re-check my food choices all day every day ... I'm seeing my head witch on Wednesday - mostly to try and keep me sane and anxiety-free... thankfully the prolapsed disc is getting less painful and the heart is stabilising which is great! hoping it continues... next stress now is the weather... I was diagnosed with malignant and aggressive melanoma 2 years ago - on my face would you believe! had an op and they removed 5cm circle of my cheek and then did a reverse face lift flap to fix the missing bit... I looked like 'scar-face' for ages ... my face has started to be less noticeable thank goodness... but, I'm extra high risk now for UV damage and re-occurring cancer ... so I'm looking for a decent hat with a broad rim... never been a 'hat person' but it's that and/or UV protecting umbrellas... ho-hum... life would be far too boring if I had nothing to think about!