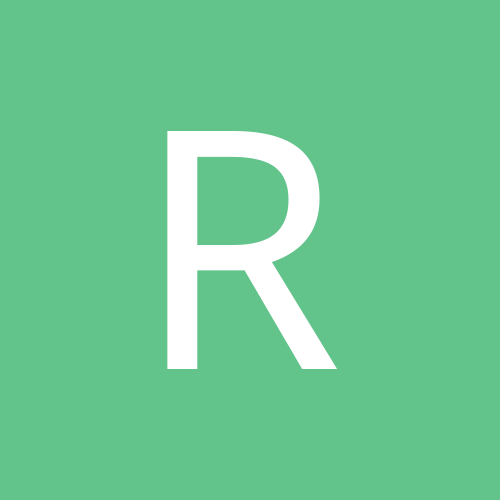 Rosie T
Gastric Sleeve Patients
Content Count

35

Joined

Last visited
GreenTealael

reacted to a post in a topic:

Intermittent Fasting Daily Menu/Results/Accountability

Orchids&Dragons

reacted to a post in a topic:

Intermittent Fasting Daily Menu/Results/Accountability

Thank you. This is very helpful. I'm not quite ready for IF. I do meet my goals with food most of the time. But I have — up til this point — lost all my weight with next to no effort and have not been tracking calories or macros very closely. Now that weight loss has halted and it's clear that I need to be much more conscious and careful with my choices. So that's my plan at the moment. Track track track. But I'd like to start doing a little research into IF for down the road possible my. Thanks for pointing me in the right direction.

So, I've been creeping here and doing some online research about IF. And I'm curious and interested and considering giving it a try. However, is there anyone on here who works nights and does IF? I work from 7 pm - 7 am in a high acuity neonatal intensive care unit 2 -3 days a week (those days constantly change. Sometimes they are in succession, sometimes they are intermittent throughout the week). So, my sleep schedule is oftentimes quite random. And I don't think fasting while working is a good idea, given what some of my nights look and feel like. Does anyone else on here do IF and work the night shift? And if so, can you tell me how you manage it? Managing my sleep is hard enough. I wonder if also figuring out a fasting schedule would put the complexity over the top. Hoping someone may have some advice or know where to point me so that I can give it a whirl and see if it's right for me. Does everyone on here do IF every day of their week?

I was on a one week liquid diet pre-op, a two week clear liquid diet post op and then, SIX more weeks of a liquid diet after that. All in all, a 9 week liquid diet pre and post surgery. It was brutal. But the good news is, it ended. Eventually. And as hard as it was, I felt (and still feel) very empowered by sticking to it. One of the hardest things I've had to do. Worth it.

Healthy_life2

reacted to a post in a topic:

Six months post-op+ : The Sophomores Thread

Orchids&Dragons

reacted to a post in a topic:

Six months post-op+ : The Sophomores Thread

I have been missing veggies and fruits. I'd previously been all food and no protein shakes and I recently went to one shake a day for either breakfast or lunch to help boost my protein intake and then I feel more flexible at mealtime knowing I got a big whopping 30 grams of protein in already so I have room for my apple or strawberries or carrots. I feel unhealthy without a good portion of fruits and veggies each day and that trade off is working well for me at the moment.

sideeye

reacted to a post in a topic:

Six months post-op+ : The Sophomores Thread

thatch

reacted to a post in a topic:

Six months post-op+ : The Sophomores Thread

1. I am overwhelmed by clothes shopping. I have literally nothing to wear for spring or summer, I have an amazing trip planned for Hawaii and I want to look great in my clothes but keep going in stores and not buying anything. Do they have nude beaches??? Hope so or else I'm gonna spend all of Hawaii in jail. 2. I've realized that every single pound from this point forward is going to come off only with really hard work and dedication. I feel mixed about that. I still want to lose 30 and that seems ... challenging. 3. I worry that I am a "bad" Bariatric patient because I eat all kinds of foods. 4. My neck looks just ridiculous. Lol. It looks like it is melting off. 5. I am y'all 5'9" and super limber and sometimes Iately I feel like a praying mantis with my long long legs. 6. Sex is way more fun lately. (5 and 6 kind of related) 7. My feet shrunk from an 11 to a 10 and a whole shoe world has opened to me. 8. My love for coffee has deepened to an alarming level. It is probably not the healthiest. But as a night shift RN in an ICU and a mom to 3 young kids, people will have to pry the Dunkin' Donuts coffee with cream and Splenda from my cold, my freezing icy numb cold dead hands.

Hey all. Thanks for all the tips. I worked hard this week and shook my routine WAY up and got paid back with a 4.5 loss and reached Onederland after 3 months of hovering at 202-204. 🙌

Thanks for the tips Orchids&Dragons. I was thinking of doing a one week shakeup anyway. Maybe doing a quick one week cycle through the post op stages. Protein shakes. Then liquids. Then soft. Just to shake things up and wake my body up. It seems to currently be set to repetitive snooze. 🤔

Well I've officially made it to my 6 month mark. I'm seeking some advice. I have been lingering between 200 and 203 for weeks. Though on the bright side, I've gone down a pants size during this epic stall. I know it's just a number, but I'm so close to the 100's and have been for SO LONG and I just really want to reach that goal. Has anyone had any success kicking their loss back into gear? Or do y'all think that's just gimmicky and stay the course ? Would welcome pointers.

Hey all. I haven't checked in in a while though I've been creeping. Struggling with the no junk challenge. I seem to have issues with the whole NO thing. I would say I make 80% solidly good choices. 10% borderline. And 10% just like "what is this mess you are putting in your mouth?" Will keep on trucking. Every meal is a new chance. Doing well on the exercise challenge. Yesterday my kids did the name challenge with me. The five year olds push ups were hilarious. Went to the gym today and did a 30 min strength/cardio circuit. Here's a combo no makeup selfie and three people I love love love. My three sons. ❤️❤️❤️

Did a short version of my very long name workout. Just dipping my toes in. And the selfie. And the no junk food. Now off to nap before my four 12 hour night shifts in a row. Help me Ronda!!

My surgery status. HW 270 SW on 9/12 255 CW 205.5 I'm still attempting to lose. Would like to make it to Onederland by the end of the challenge.

I feel nervous but I'd like to try this. Weight loss has slowed for me and I like that the challenge addresses food, exercise and the hardest of all — the head stuff. Count me in.

I put a spoonful of each dish on my plate. Then I took one bite of each. I filled the rest of the space in my sleeve with turkey. I had a bite of my husbands apple pie and 1/2 a glass of wine. It was a Thanksgiving feast and I don't regret a single bite.

Hey there. I'm sorry to hear you're still dealing with a stricture and nausea and vomiting Frustr8. What are next steps to resolve it?? Things have been fairly smooth sailing for me so far. I've been on purees and soft foods and am slowly advancing my diet and trying to figure out what works best for me. Back to exercising. Down 52 pounds. Loss is sporadic. I'll lose 4 one week and none the next. Hydration is still something I have to really work for but has been ok. I really hope they can get your stricture widened out soon. That's a long time to be on liquids and fighting the nausea wars. Good luck!!

I'm an ICU nurse and had the sleeve on 9/11. I had a full blown panic attack in the parking lot the day of surgery and cried as they wheeled me back. I was terrified thinking of all the complications that could happen peri-operatively and just post op. Happy to say I survived. :) Nursing knowledge has been handy since then — knowing why each directive is important and what I'm preventing makes it easier to comply (I think). I think it's normal to be fearful when you've cared for patients who had complications. But it's been a really good decision for me. I'm less than 2 months out and have lost 50 pounds so far.