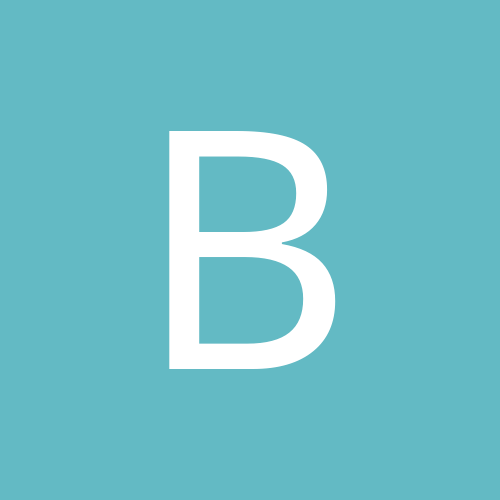 Content Count

10

Joined

Last visited
KCgirl061

reacted to a post in a topic:

Worried about my wife

IntergalacticGal

reacted to a post in a topic:

Worried about my wife

Wow is right. There is some sensitive people on here. So basically all I've tried to get out of all this is, is my wife supposed to be this way now or is she capable of doing anything about it. But what I've gotten is, you should support it no matter what the outcome and how dare you see it any other way than ours. I'm done here. Y'all need help.

TakingABreak

reacted to a post in a topic:

Worried about my wife

I don't refer to my wife as a wench ever. I think the people with this surgery care more about being skinny than being "fit". And I don't care what some internet scale of proper weight people should be. For the people that are 4-500 pounds I don't if you get this surgery cause you can't control yourself but if you're a woman 250lbs and should be under 200 then you need to do something. Not remove your stomach. I don't care who that offends. Cause this is bullshit. Not healthy and not a necessity.

BigViffer

reacted to a post in a topic:

Worried about my wife

I'm not being angry with anyone on here. Sorry if I come off that way. Im oilfield construction. We all come off as abrasive. My wife has gotten used to it. But I'm not really nasty. We just speak our minds.

I never said you were patronizing me. You most certainly were not. The other people throwing out the personal attacks definitely are. My wife isn't willing to exercise. I guess I was just looking for someone to show me that it's going to be ok. But I'm pretty sure I went from having an overweight wife that was beautiful the way she was to have an unhealthily skinny wife with a pretty face. It is what it is. Maybe we'll make it maybe we won't. I told her I'm there anyway I'm just not pleased with the way It has made her so skinny. She isn't happy about parts of it either but if you try to talk about it with her she just gets mad. I'll delete this thread today at some point.

Finally someone with some backbone. All these people saying I need mental help because I'm worried about my wife looking more sickly by the month are nutz. When my wife had brought up the surgeries I told her about my aunt and she said she wanted the sleeve anyway I was kind of ok with it. But then the day came for it and she had the bypass instead I was ready to knock the docs teeth into his throat. So hell yes I was mad and angry. I have no choice but to give it more time. But whatever. I don't think these people have the stomach for a real conversation about it cause they obviously are only willing to see it their way. Crazy MFs in here.

You're damn right I brought up my aunt. It would be stupid not to bring that up. And being a man is to come forward with your problems and not just (keep it to myself) as women think we should. You want to open the man vs women door I'll oblige but I'd rather not get into that. We have no more or no less sex than before. Yes I had an issue with the change as anyone would if they marry the certain woman they want and then she decides to be the opposite. I've been working on that and my mindset has gotten better. There's even some things I prefer now over before. The sexual attraction part was a hard hill to climb but I've pretty much got that whooped. She lacks the strength to do things that we were able to do before. Well I'll start at the beginning with that. When we met about 5 years ago she was about 190-200 and stayed around there. She's 5'8" That was what I had preferred in a woman. She started putting weight on and I never got on her case about it. A woman being 5 8 and 250 isn't the healthiest and I tried getting her to get some exercise with me. I'm no brad Pitt. But I carry my weight alright. 6' 260lbs and I bench over 400. But she got into depression and put weight on. I enjoyed parts but I knew she wasn't happy. I am glad she is happy. And I'm happy for her truly. But there was things she could do when we met that she can't anymore because she lacks the strength and muscle to do it. I'm no doctor but I do understand how the body works. I'm worried she's going to lose what muscle she has left. And the aged part. She has noticed her rapid aging and is trying to figure out how to fix it but I'm skeptical since her digestive system is basically straight piped now she's obviously missing something that is important for that. So rather than you people patronizing me or any other bullshit prove me wrong. The phrase "she can weight train" is pointless unless you show proof. Cause I can't find **** on it and the people at the docs office say the same ****. So if you're reading this and you have a personal story and can show proof rather than just words then come at me. Otherwise you're just an emaciated person that's trying to accept yourself and trying to chew on someone with real questions.

I guess I don't really know what I expected from posting on here. You have to do more than eat protein to build muscle and she doesn't get that. I just want my wife back. And how does one with no stomach weight train? If you can't intake the calories to burn and build then how are you supposed to do any of it?

All she says is that she's happy and says she's not dying. She doesn't care about any of it. My aunt Meghan said she would rather die than be fat and that's exactly what she got. My wife says the same thing. Todd said that what happened is extremely rare. Todd even tried to argue with me on my aunt death. But anyways. He told me only 5% of women lose 80lbs or more I've come to believe that's a big fat lie. He also said the normally women will put about 20 lbs back in at about the year mark but she's not starting to gain again. Damn near everything she eats makes her sick. Her legs and arms are twigs with extra skin and some flab. I'm fuckin pissed really. I'm sure I'll get some replies that I'm just selfish or some bs.

My wife underwent gastric bypass and gal bladder removal 10 months ago. She started at 255lbs and she now fluctuates from 147-155. My main concerns are she used to be fairly strong. Could give me a challenge in a wrestling match. She is now weak AF. She is starting to look emaciated. Her legs have very little muscle and she pretty mutch has only skin and chubs left. She also looks like she has aged about 15-20 years on her face. Dr. Todd in anchorage had her on a fairly strict protein diet but yet she still lost damn near every bit of muscle she had. I wasn't happy she went forward with this from the beginning and I've come to accept what she had done but I'm starting to worry. This surgery killed my aunt two years after her surgery about 12 years ago when the stomach that was isolated died and turned sepsis and killed her fairly quickly. Im afraid I've lost my wife and the nurses and assistants at his office pretty much just ignore my concerns. Any help here would be hot.