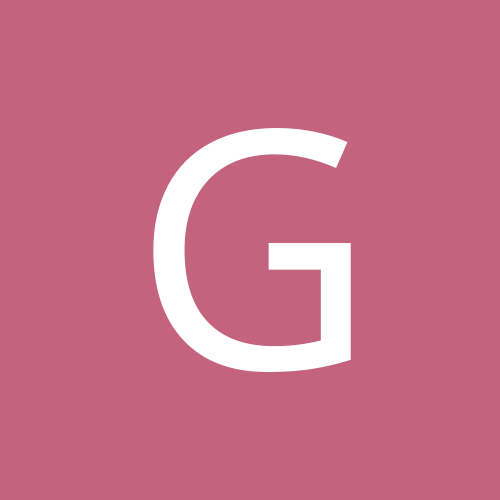 Gottajustdoit
Gastric Bypass Patients
Content Count

312

Joined

Last visited
Hi yvetteperez, I can assure you, you are experience very normal feelings. I encourage you, if you can, to find a group on bariatricpal that just went through the surgery as it is a great support to be communicating with others who are at the same stage you are in. For me, the "February 2018" group was a great avenue through which to express concerns, frustrations, etc. as we all had the same thing pretty much in common. You are brave to have this done right before the holidays, as this is a time of year focused on FOOD so it will be especially tough to be around it all the time. Having said this, though, you probably won't have much of an appetite for a while so you might sail through the season. Drinking water and getting in the protein is super tough for the first few months, but do the best you can. Keep a water bottle or a protein drink/shake in your hand at all times to serve as reminder to sip throughout the day. I'm glad you posted. BariatricPal is a great resource to get through the dark times. Hang in there!

Such great news! I don't recall seeing a pre-surgery photo, but you look great here!

froufrou

reacted to a post in a topic:

February 2019 weight loss buds

I am sure I could as well. So many people at work have "fun-sized" candy in dishes that whenever I pass by, I grab one or two. I'm sure by the end of the day I've eaten a full-sized equivalent. For me it's as if certain cravings came back around 6 or 7 months after surgery and are back big time. The difference is that I will feel "blah" if it eat too much at one time so I stop. I'm not too worried about these cheats except for the fact that they fill space that should be devoted to proteins. We are at a strange point in the process for sure.

AZhiker

reacted to a post in a topic:

February 2019 weight loss buds

Great news! No more sleep apnea! I have been using a CPAP since 2010 and recently had a sleep study done because I would be SO dried out in the morning. I could tell the pressure was too high. The doctor reviewed my results and said I was in the normal range and no longer needed the CPAP. It was very odd these last few nights sleeping without it given I was so dependent on it, but it was so nice not having to bother with it. I hope those of you who are using CPAPs will also be cured of your sleep apnea now that you're weighing less! If you are like me, you have a love/hate relationship with that darn machine!

Everythinganna

reacted to a post in a topic:

February 2019 weight loss buds

Ugh. My body is collapsing everywhere but will be working on the breast/apron areas first. If you do go through with a face lift, keep us posted. You look beautiful just as you are though!

Wizardry! Somehow, during the last few weeks, I've eaten nearly a box of Girl Scouts Thin Mints and an array of fun-sized Halloween candy. After a 2-month stall, I lost 4.5 lbs. I was beating myself about the sweets and so thankful the scale showed mercy. I do need to get back on track with more protein and water, but am glad that the calories did not latch on. I can't explain it. Maybe there is just a delay effect going on. Darn this time of year!

Thanks AZhiker--I really didn't think there was a way to get rid of the apron skin. I'm at 160 right now and feel as if I'm at my maintenance weight as I haven't lost more over the last few months. Who knows, though, I might make my goal weight. I've always had large breasts (even when i was thin) so I know that I won't lose more there, but it's interesting what you say about the stomach. Will the skin really tighten up? Any exercises that you noticed that make a difference?

I sure hope insurance will cover it! I'm tentatively scheduled for my breast reduction and panniculectomy (apron skin removal) on February 26 of next year. The panniculectomy can't be done until one year after my gastric bypass. I'm pretty scared out of my wits and do not look forward to more surgery, but I know if I don't schedule it I will chicken out. My consultation was for the breast reduction only and here I am pretty sure I'm going to have it all done at once based on the surgeon asking me if I wanted to consider the panniculectomy. I have to do more research. I think my insurance will cover both surgeries, but the surgeon's nurse is going to verify with an insurance rep (she said her research online seems to imply it will be covered). The panniculectomy is not a tummy tuck (a tummy tuck involves tightening the muscles). I think I can pay extra for this as it would include a "contouring," but I never plan to wear a bikini and it sounds even more painful than the panniculectomy. Anyone else going to do a panniculectomy or have spoken to a surgeon about it yet?

Interesting about the light stool. I wasn't sure what was causing mine, as it is often light gray, like chalk-colored sometime. I read about the bile being insufficient, but not the fats being related to it. I will now keep track, as it does seem when I eat lot of cheese and yes, ice cream, I have these pale-colored stools. Has anyone asked their dietician or doctor is this is OK?

I had that same feeling when I got out of the shower and found I could wrap/tuck a normal-sized bath towel around my body. Yep. My whole body. Woot woot!

gabybab--so sorry to hear about the Endoscopy. Please keep us posted on the followup. I hope you will not need a revision, although if you do the procedure should be minimal, right? Or would it be similar to enduring the whole process over again? That would be awful. I feel you about the lines on the face....no one tells you that you will age substantially. I see it in my hands, my forehead, my mouth and especially my neck. Thank goodness turtleneck season is arriving in the Midatlantic!

I can relate so well to all those things, especially the chin. I'm 53 and I think the advice I would give to those over 50 who are contemplating the surgery is to expect to look older. As those chubby cheeks lost weight, the skin starts to sag on the face too--at least for me. I definitely don't regret the surgery, but now when I see photos of myself I think "WOW! I look so....old!" The lines in my forehead have increased, as have the lines around my mouth. I guess I should have enjoyed that baby face when I had it! Another interesting thing is that I am noticing overweight people so much more now--not in a judgmental way, but more in a "I'm so glad I am not dealing with all that excessive weight, feeling overheated and sweaty all the time" way. Last night I was on an airplane and it felt so good not to have to expand the seat belt from the person who was last sitting in the seat before me. It fit so naturally and you are right, my neighbors did not fret that I was going to infringe on their space or be that "fat person" next to them. It's just a wonderful feeling. So glad I went through all the tough stuff to get to this point.

Thanks Sheribear--you look very well proportioned to me! I love your running story. My two sisters are both A size cups and genetically I inherited a way different body shape than the did. I'm not worried about being too small, really. The one thing I thought was funny was when the surgeon said, "I don't think you'll end up being a D, probably much smaller, but you won't look like a man." Um.....that was odd. I didn't assume I'll be a flat as a guy when she was done so when she said "smaller" I'm thinking maybe a B now? I definitely need to research the procedure more, including the pain associated with recovery since you mention it was SUPER painful and, given the bypass, I can't take any NSAIDS. I don't mind pain killers but don't want to take them too long because of the horrific constipation they cause me. Was the pain really that bad? How long did it take for the incisions to heal? Did they itch like mad when they were healing?

Interesting thoughts...! The doctor asked me what size I was hoping to be. I'm a 36J right now. I didn't want to sound greedy so I said "D?" She said I would probably end up smaller than a D and cautioned me not to be surprised because, from my perspective, I'd look out of proportion to the rest of my body (shoulders, stomach). I sort of thought they could reduce boobs down to any size, so that surprised me. She said my apron skin would be way more noticeable as well given right now my boobs sort of block the view. I hadn't really thought about feeling "too small" or how big my tummy would look without the massive boobs so there's a lot to think about. I would love to improve my hunched posture, though, and be able to buy a normal-sized bra. The bras I have now I call the "cargo hold"!

Hi all---just wanted you all to know that I had a consultation with a surgeon on Monday to discuss a breast reduction. I'm at 160 lbs and feels as if this is my maintenance weight. Given my history of back and neck pain, and wanting to get a breast reduction years ago, I figured now was the time to start pursuing it. The surgeon told me that my insurance would cover it so I'm going to go ahead with it. During the consult, she asked me if I was thinking about getting the apron skin removed. She took some measurements and photos and will submit them to my insurance company to see if that could be covered too. I never thought insurance would cover it so I'll wait and see---if my Blue Cross Blue Shield plan will pay, then I'm going to seriously consider it. If I decide yes, then I have to decide if I want to have that done at the same time as my mammoplasty. To be honest, both surgeries sound very painful. The incisions are real cuts, not laproscopic cuts, so the recovery time will take at least 2 weeks and longer if I do the apron skin. The apron-skin removal is not the same as a tummy tuck...that would be on my dime, but could be done at the same time as my apron-skin removal. So much to consider, especially because I'm not thrilled about going into surgery again. Oh, and I'd have to wait until my one-year surgerversary for the apron-skin surgery, which is fine with me given I want to make sure all the weight I think I've lost will be lost. Just to let you know....apron-skin removal might be covered by your insurance if the skin hangs below your pubic bone (that was why she measured me and took so many photos--ugh!). Anyone else considering one or both of these surgeries?