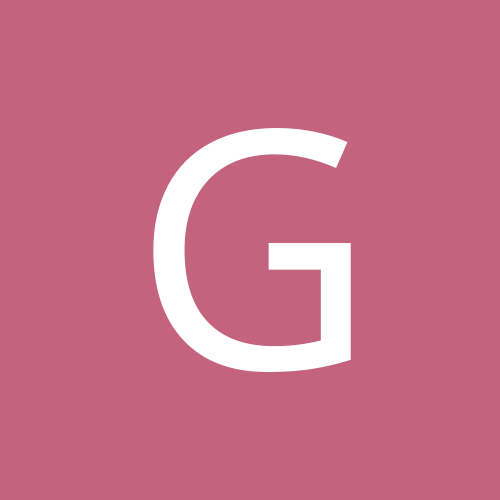 Gottajustdoit
Gastric Bypass Patients
Content Count

320

Joined

Last visited
TheMarine79

reacted to a post in a topic:

February 2019 weight loss buds

Congratulations! Looking good! I had a breast reduction and panniculectomy (together) in early October. What a difference it was getting rid of the extra skin. If anyone is considering going down the road of additional surgery, I'd be happy to share my experience. Insurance covered both operations.

froufrou

reacted to a post in a topic:

February 2019 weight loss buds

Frou Frou-- I can only imagine how stressful things are for you. My son is also on the autism spectrum, and although he is 19 now, I remember those days when he was younger. I rarely got a solid night's sleep and he needed support all day long. The lost of a therapist is huge, I know. Also, respite time is so important. I can also imagine the extra stress on your child too right now, exacerbating the symptoms of autism. I feel for both of you and your husband, who lost his job, so I'm sure the financial stress is also awful. I agree with Recidivist--don't beat yourself up! My only recommendation is to NOT let the "escape food" into your house. I am so guilty of that myself, so I'm not judging at all--but just an idea! So glad you have this site as a outlet to express your stress. Just take it one day at a time (I actually live by the "just take it 10 minutes at a time" rule). I'm praying for you--wishing you and your family some good times amidst the bad.

Gottajustdoit

reacted to a post in a topic:

February 2019 weight loss buds

Looking good, Sheribear! Have you posted a before and after photo (side x side comparison) yet?

What a difference a year makes! Thanks for sharing the photos and your progress.

During my 1-year check up my team did seem more concerned with how I felt about my current weight and condition vs. what their expectations were for me. My BMI was 24%, which my surgeon said was in the "normal" range so he just said keep up what I'm doing. I forgot to mention to him my very bad hip pain that I've been experiencing for the last 4 months or so. The pain started in my right groin and then my left. My primary doctor doctor says it is arthritis of the hips and wants me to start physical therapy. I did a bit of research online and read a few instances where hip pain started after rapid weight loss due to the change in body mass positioning. Has anyone else experienced more or additional skeletal pain since weight loss? I was expecting less pain in my back, etc. since the surgery but am having more pain, including pain in my arm/shoulder/neck.

My surgerversary was on Feb 13 and I just had my 1-year checkup with my nutritionist and surgeon. I'm at 150lbs and have been for about 3 months so I'd definitely say I'm at my maintenance weight. They asked if I was OK where I was at and I said YES! My surgeon said that the next year is crucial for ensuring the weight doesn't creep back on. He told me that many gastric bypass patients will gain back about 10% of the amount they lost. I thoughts those stats were pretty good and manageable but I'm wondering what the rest of your doctors and/or nutritionalists are telling you at the 1-year point. Are they sharing the same information? Are they cautioning you on other things in terms of diet and exercise? My nutritionist asked about what i have been drinking and it's only been Vitamin Zero and water. Pre-surgery I drank a lot of Diet Coke (for the caffeine) and seltzer water and I have been craving them. I never drank coffee. She said that many people do no tolerate the carbonation well. Are any of you drinking seltzer water and what has been your experience? Overall I'm feeling well but I'm not sleeping well. I can fall asleep but I often wake up during the night. I take my iron and vitamins at night so they don't counteract with my Synthroid I take in the morning. I'm wondering if the vitamins are preventing me from sleeping well. My labs yesterday showed that my vitamin B12 levels are high. My nutrionist has not heard a correlation between high B12 vitamins and sleeplessness but my sister claims B12 causes her not to sleep well. I'm taking OPurity multivitamins by Bariatic Advantage...only two capsules (taken together) per day so it's very easy to get in the recommended doses. Anyone else take those and have any issues with sleeplessness? It's been great hearing all your successes, team! Keep on sharing!

Everythinganna

reacted to a post in a topic:

February 2019 weight loss buds

november11

reacted to a post in a topic:

February 2019 weight loss buds

Sheribear68

reacted to a post in a topic:

February 2019 weight loss buds

Thanks to all who are continuing to share your status. One of these days I'll post a side by side before and after photo. I'm loving all the photos so keep sharing. My "maintenance" phase includes a Premier Protein shake for my breakfast during my commute to work; either Chili, string cheese, tortilla chips and pimento cheese dip, avocado toast, or ham and cheese slices for lunch; and then chicken, eggs, or beef for dinner. As you can see, my vegetables are severely lacking (as they have been my whole life). I am focused on getting in my liquids each day, but my recent dizzy spells when I stand up remind me I need to drink waaaay more water. My biggest issue right now is that my sweet tooth has come back in full force and am snacking on too much chocolate (think Hershey Kisses). I'm at a stable 150 lbs and I like the way I look so I'm very happy overall. I am scheduled for a breast reduction and possible panulectomy in October (the panulactomy will depend on whether insurance pays for it). I'm grateful--so very grateful--that I survived the surgery well and am wearing size mediums in tops and size 10 in pants. I'm just in a really, really good place right now!

"Weigh" to go! You look fabulous.

Hi yvetteperez, I can assure you, you are experience very normal feelings. I encourage you, if you can, to find a group on bariatricpal that just went through the surgery as it is a great support to be communicating with others who are at the same stage you are in. For me, the "February 2018" group was a great avenue through which to express concerns, frustrations, etc. as we all had the same thing pretty much in common. You are brave to have this done right before the holidays, as this is a time of year focused on FOOD so it will be especially tough to be around it all the time. Having said this, though, you probably won't have much of an appetite for a while so you might sail through the season. Drinking water and getting in the protein is super tough for the first few months, but do the best you can. Keep a water bottle or a protein drink/shake in your hand at all times to serve as reminder to sip throughout the day. I'm glad you posted. BariatricPal is a great resource to get through the dark times. Hang in there!

Such great news! I don't recall seeing a pre-surgery photo, but you look great here!

I am sure I could as well. So many people at work have "fun-sized" candy in dishes that whenever I pass by, I grab one or two. I'm sure by the end of the day I've eaten a full-sized equivalent. For me it's as if certain cravings came back around 6 or 7 months after surgery and are back big time. The difference is that I will feel "blah" if it eat too much at one time so I stop. I'm not too worried about these cheats except for the fact that they fill space that should be devoted to proteins. We are at a strange point in the process for sure.

Great news! No more sleep apnea! I have been using a CPAP since 2010 and recently had a sleep study done because I would be SO dried out in the morning. I could tell the pressure was too high. The doctor reviewed my results and said I was in the normal range and no longer needed the CPAP. It was very odd these last few nights sleeping without it given I was so dependent on it, but it was so nice not having to bother with it. I hope those of you who are using CPAPs will also be cured of your sleep apnea now that you're weighing less! If you are like me, you have a love/hate relationship with that darn machine!

Ugh. My body is collapsing everywhere but will be working on the breast/apron areas first. If you do go through with a face lift, keep us posted. You look beautiful just as you are though!

Wizardry! Somehow, during the last few weeks, I've eaten nearly a box of Girl Scouts Thin Mints and an array of fun-sized Halloween candy. After a 2-month stall, I lost 4.5 lbs. I was beating myself about the sweets and so thankful the scale showed mercy. I do need to get back on track with more protein and water, but am glad that the calories did not latch on. I can't explain it. Maybe there is just a delay effect going on. Darn this time of year!

Thanks AZhiker--I really didn't think there was a way to get rid of the apron skin. I'm at 160 right now and feel as if I'm at my maintenance weight as I haven't lost more over the last few months. Who knows, though, I might make my goal weight. I've always had large breasts (even when i was thin) so I know that I won't lose more there, but it's interesting what you say about the stomach. Will the skin really tighten up? Any exercises that you noticed that make a difference?