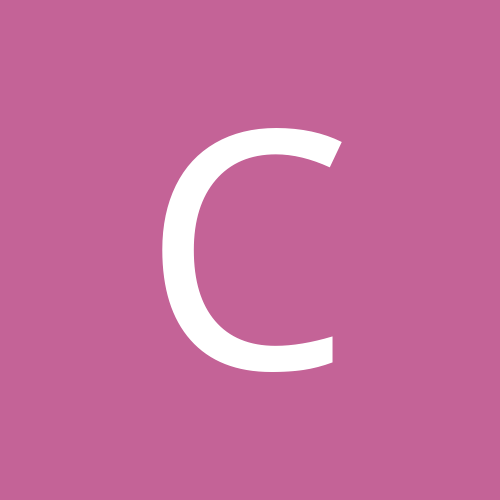 courtb86
Gastric Sleeve Patients
Content Count

18

Joined

Last visited
Tbronze

reacted to a post in a topic:

OCTOBER SLEEVERS CHECK IN HERE

Orchids&Dragons

reacted to a post in a topic:

5 mo post op, 10 wks pregnant. Help!

kasensmom

reacted to a post in a topic:

1 year out pregnant

I'm 11 months post op and 18 weeks pregnant, also not planned and did not think it would ever happen, my periods were non existent before and after surgery. The preaching about waiting is annoying, we know we have to wait! some of us didn't plan it or think it would happen but guess what, shit happens. I will say I'm healthy except I'm concerned about getting in enough calories for the baby but my doctors are watching me closely and so far so good. 🖤

I'm currently 18 weeks pregnant and 10 months out of surgery, so far so good, my only concern is getting in enough calories but my OB is watching me closely.

It doesn't for me, I usually just take 1 pill a day as needed

My doctor ended up prescribing diclegis and it works wonders!!!

Degey!

reacted to a post in a topic:

Gastric Sleeve & PCOS

I have PCOS and am about 10 months post op and 11 weeks pregnant. We were told I don't ovulate because I literally never get a period. I also only got 1 spontaneous period after surgery but had to take medication in April to get my period and apparently that helped kick start ovulation because I'm pregnant now haha. I would say trust what the doctors say because I miscarried in 2006 and never used contraception from that point on and never get pregnant and we even tried fertility treatments. The surgery definitely regulates hormones!! I thought "pshhh I know I can't get pregnant" and now I am. It's a blessing and I'm happy but I was hoping to wait 2-3 years after surgery, not 10 months.

MIZ60

reacted to a post in a topic:

Pregnancy and weight gain

Frustr8

reacted to a post in a topic:

Pregnancy and weight gain

courtb86

reacted to a post in a topic:

Pregnancy and weight gain

I'm almost 10 months post op and my doctors are fine with me getting pregnant as I've hit goal weight and plateau, they are fully involved so I don't really need the lecture about waiting the 18 months. I was told to wait a year, unfortunately things happen and this happened and I'm dealing with it best I can. I was just wondering if other women had any tips or experience form being pregnant after the sleeve

Yeah I don't drink soda so ginger ale is out of the question. I'm just so nervous I won't be able to gain weight during the pregnancy because I feel like crap and I eat small meals anyway

Has anyone gotten pregnant after the sleeve? I'm 10 weeks and having bad food aversions and nausea. Idk how I'm going to gain weight when I barely ate before pregnancy and now even less with pregnancy because nothing looks appetizing and I'm sick half the time (not throwing up just nausea). I'm just nervous I won't be able to eat enough to gain the recommended weight for pregnancy. Sigh! 😞

LuckyCharm88

reacted to a post in a topic:

OCTOBER SLEEVERS CHECK IN HERE

BINABINA25

reacted to a post in a topic:

OCTOBER SLEEVERS CHECK IN HERE

Its my second pregnancy but I miscarried in 2006 at 8 weeks, I didn't have any symptoms back then but boy do I have them now haha. It's a struggle

I am 9 months post op and 8 weeks pregnant, morning sickness is killing me all day. Drinking water makes it worse. Does anyone have any tips? Having the smaller stomach definitely isn't helping 😞

I went to my appointment today. I'm 7 weeks and 3 days pregnant. I'll be going more than a normal women because of the gastric sleeve and PCOS. I'm also getting an ultrasound on the 26th, they usually do it at 18 weeks but due to the high risk and irregular periods they are going to do it. Soooo hopefully this pregnancy goes full term, fingers crossed!!!

I've never had a positive pregnancy test unless I've been pregnant so pretty sure the reality tv show doesn't really include me, plus I have functional cysts which are different than the type of cysts that cause false positives which is rare. I have my appointment on Thursday. I'm so nervous and cautiously optimistic. I am trying not to be excited because of my fear of miscarriage but I'm not going to lie I am excited!!!

Thank you. I miscarried in 2006 so I'm really nervous 😟 I'm calling my obgyn tomorrow!

So totally not intentional (I have PCOS and literally never get a period) but I am 98% sure I may be pregnant. We do want kids and the main reason for me doing this surgery was to hopefully get rid of PCOS AND have a child. I have only bled twice since surgery, once with medication just to shed the lining which was about 2 months ago. Well I've been feeling crampy but no period so I decided to take a pregnancy test and it came back positive. I'm nervous because I did not intend or honestly think this would ever happen, let alone before the 12-18 month mark. My weight is still going down but at a low pace. I'm so scared that I'll lose the child and also scared I'll gain all my weight back. Has anyone else gotten pregnant with PCOS or before the 12-18 month mark? Also, I don't need the lecture of getting pregnant. Unless you have PCOS and never get a period, you don't know what it's like in my shoes. I'm already super scared 😳😞

I only feel nauseous if I eat too fast or too much. Maybe you are eating too fast, too big of bites or too much in a short amount of time? I'm 7 months out.