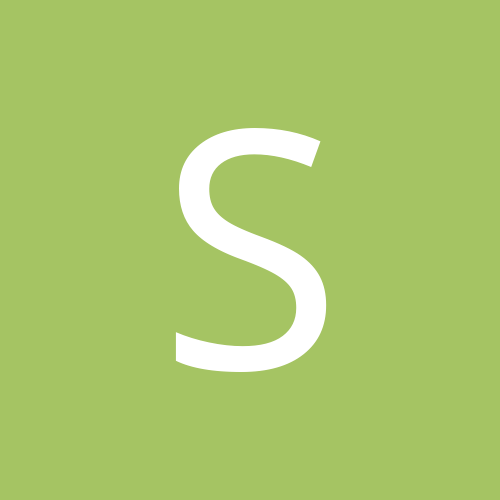 Sinema
Gastric Sleeve Patients
Content Count

9

Joined

Last visited
About Sinema
Rank

Newbie


Birthday

10/24/1979
About Me
Gender
City
State
Zip Code
I totally understand going to search for them in your store, but I can't find any that match what I currently take as described.

Greetings, I currently take Celebrate - Calcium Citrate Soft Chews 500 mg Calcium Citrate 500 IU Vitamin D3 I take them 3 times a day spaced out. I did realize that 500-600 is the max mg of Calcium Citrate you can take at a time for absorption. Anyone know of any pills I can take that aren't chewable? I'm over the chewable stuff.

Sadly the clinic I'm with is very bad. I already asked them about these and they stated they only promote the vitamins they carry and no other brand. Their meetings we had to take prior to the surgery were just hour long sales pitches for their vitamins. I showed them the vitamins I'm now taking and the dietician basically said "fine" and that was it. I also make sure I hit my protein goals by drinking 3 of these protein drinks that are 30 g protein each.

I asked my Weightloss Center and they only support Vitamins that are sold by the WLC. It's a horrible place to go and I do not recommend them to anyone. Anyway, I bought Bariatric Fusion Tropical fruit Bariatric Multivitamin Soft Chews for Post Bariatric Surgery Patients Including Gastric Bypass and Sleeve Gastrectomy, 60 Count, 1 Month Supply and I asked my WLC dietician and she was upset that I did not want to take the Celebrate MC r18 that they sold. I explained that the chewable they sell makes me sick and I cannot even force myself to eat them without getting ill. She said "fine" then told me that I could take the ones I bought but didn't tell me how many I needed to take or if the recommand two chewable a day were fine. Anyone know if two chewables a day are fine? I'm not sure if it's natural and I never noticed, but today I was able to see my hair start shedding and I had my surgery 3 months ago today. I haven't noticed this in the past.

TX2NC

reacted to a post in a topic:

8 days Post Op - Unable to Drink Water and my experience so far.

ARMoma45

reacted to a post in a topic:

Two weeks Post Op - Losing My Mind

froufrou

reacted to a post in a topic:

Two weeks Post Op - Losing My Mind

Greetings, I have no other source to get his out, but I have noticed a HUGE change in my mental stability since the gastric sleeve. I'm cannot control my anger, depression, anything. A few days ago I got into a verbal argument with my son and it was brutal. The entire time I, in my head, was being calmed etc, but out of nowhere, I unleashed such hate that I have no idea where it came from. I said things that were abhorrent. I won't repeat it as saying it was bad enough and I don't want it to be in the world again. Anyway, today, I couldn't log in to pay a bill online and I went straight to thinking my kids were trying to backstab me. I've been on this paranoia train for the past week. My program is HORRIBLE. I've been contacting them after the past two weeks because I had an issue with dehydration that turned out to be liver trama and now I'm seeing a drastic change in my personality and they want nothing to do with me. They never return calls or when they do they tell me that it's not their concern that it's someone else's. I called today because I was sitting on my couch in tears after I couldn't log into a website and blamed my kids and went to their rooms and started packing their close because I felt it's time for them to move out. I seriously am losing my mind. I don't know if I lost my mind before the surgery and this just elevates the mental instability or what. I've never had these types of thoughts before or this extreme. I've googled and this is a side effect of the surgery but I was never forewarned of this. Where's sex addiction? or gambling addiciton? that's what I was told about, not that I would become a monster.

HipHopDiva

reacted to a post in a topic:

8 days Post Op - Unable to Drink Water and my experience so far.

So I ended up going to the ER on Wednesday due to dehydration. The ER doctor did a blood panel on me and found out that my Liver Count was 232 and said that it's supposed to be less than 50. He was concerned and called the surgeon. No one gave me any suggestions on how to fix it, but told me to come back today and get another blood test ran. On Wednesday and Thursday, I made sure I drank no less than 32 ounces of G Zero and I doubled my protein shake to 16 ounces and did that twice that day. This would give me 64 ounces. I noticed on Thursday that my urine was getting lighter, it was dark but it was lighter than before. On Friday I noticed that it was even lighter. I was tested Today and my count was half what it was on Wednesday. The Surgeon said I'll be fine. I physically had his nurse on the phone and I was very complete in explaining my whole experience to her. She was shocked. She stated that she thought something was up with the recent patients and blamed it on lack of training to the nursing staff. I'm going to be watching Dr. V's videos tonight etc I really thank you guys for all the helpful tips and replies. I studied a lot to make sure this will be successful, I love these forums they are very helpful!

KarenLR75

reacted to a post in a topic:

8 days Post Op - Unable to Drink Water and my experience so far.

Lynda486

reacted to a post in a topic:

8 days Post Op - Unable to Drink Water and my experience so far.

FluffyChix

reacted to a post in a topic:

8 days Post Op - Unable to Drink Water and my experience so far.

Hey Folks, I had my surgery on 08/07/2019. Things seemed to go great, I was concerned the day of the surgery that I was put into the wrong area of the hospital because the RN's on duty kept giving me things that I was not permitted to have. They would walk in and give me full cups of liquid and asking if I wanted a soda. They would put straws in everything, they never asked me if I wanted anything to eat. etc. I had to get my little book to show them what I was supposed to be eating and they still would bring me a full cup of soup that had chunks of things in it. I barely drank any water while I was in the hospital and because I was nervous about the nursing staff not knowing what was going on, I kept asking them to give me popsicles, until I found out they were giving me sugar popsicles. My hospital experience was unique, I had an RN at the end that walked in and gave me a once over and started taking all kinds of stuff out of my room and then replaced everything with things I would expect from a Gastric Sleeve surgery. You could tell she knew exactly what she was doing because she would bring me in these little medicine cups and tiny spoons and she wouldn't allow anything to be left within reach that I could drink. She said it was to lessen my temptation. She was really good. Sadly, she was my RN as I was leaving so I didn't get to have much time there with her. Besides a lot of cramping, I didn't have a lot of problems after surgery. I could not sleep in my bed so I got a lift recliner to help me out. I was walking all the time after my surgery. I didn't' have any pains there. Getting up and down I could feel it in my abdominal area, but it wasn't too bad. here's where I started getting concerned. I was following my surgeon's instructions to the T. See, I have to take blood pressure medication, stool softener, anti-acid type pill, anti-nausea pill, a pill for cramping, my multivitamin and then 3 times a day I have to take a Citra chewable, and twice a day I have to give myself a shot for blood thinning. They told me I had to space all that out 15 mins apart from each other and then work in eating and sipping water. Being a big guy, I had no idea what a "sip" was. Is it what you do to the soup when it's hot? Anyway, I was finding that I was not drinking enough water, I knew I wasn't, but I could not force water down myself. I was getting nauseous just tasking the water. I tried it hot, cold, room temp, ice-cold (almost ice), it was and still turns my stomach. I told my Dietician and she told me I had to drink 50% of my fluids have to be plain water. I told her that it was difficult and she stopped responding to me. yesterday I contacted my Surgeons nurse and told her that I have been having cramping that was lasting for hours each day, consecutively, and she told me that this is normal. I told her that I haven't had a BM since the day before my surgery and she stated that was normal, I then told her that I haven't had more than 8 oz of water a day since the surgery and she said that was fine, but she couldn't give me any suggestions on the diet aspect of the surgery as that's the responsibility of the dietitian. She told me that her only suggestion was to go to the ER. Which I did. My urine was extremely dark and the ER doctor hooked me up to an IV and said that I'm in very good spirits, he didn't see any issues but was wanting for my blood test to return. When he came back he was in a different mood. He said my liver count was 200 (whatever that means) and he didn't understand how my stats the day of the surgery were perfect and now they are 200 and he is concerned. He said that my liver isn't filtering anything out and that's extremely dangerous. He said he didn't know what the cause was and is having me return on Friday to see if it's improving. I sent another message to the dietician, they do not like calls and have to be contacted through an app, and she stated that I still have to drink 50% plain water. I told her I keep trying and I keep getting sick. I asked her about Gatorade Zero and she never responded. Today I have been able to drink a protein mix of 16 oz of water with 2 scoops of my shake, which goes down easy and I sip it over a period of time and I've been able to drink a 32 ounce of Gatorade Zero, I'll be drinking another shake later today which has another 16 oz of water in it. In my head that should meet or come close to the 64 oz of liquid/water that I'm supposed to intake each day. Does anyone have any suggestions? I'm also eating popsicles and putting some of the Gatorade zero in popsicle form to eat as a snack. My urine this afternoon was not as dark as it has been previously, so I was thinking that I might be doing an okay thing.

This is where I'm getting confused. I purchased the Celebrate MC R 18 from my Weightloss Center (where I'm getting the surgery) and then I purchased their Celebrate Calcium Citrate, they said that would be a months supply, but I can't see how that's possible. I've sent info as my surgery is Wednesday and I want to fully understand everything before I start.