Content Count

82

Joined

Last visited
About Aginn10
Rank

Senior Member


Birthday

11/04/1975
About Me
Biography

Widowed on 6.30.16, have had to learn to live as a different person and im embracing that now and reinventing myself!

Gender
City
State
Zip Code
About Me
Dying to be thin- my journey and battle.
I've always enjoyed writing, but never felt I had much to contribute. It wasn't long ago I realized I had one hell of a story to share and what better time to write it down than while recovering from surgery; or so I think it is.
I grew up a chubby child. Why is it when you're a child, "chubby" is "cute" and everyone "loves chunky babies!"?  Just don't you dare be chubby or God forbid, overweight, beyond 12 years old. My mom had me on every diet known to man from as young as I can remember until long after I married and moved. I was constantly reminded "don't buy stripes going around they make you look bigger" or "that is a cute shirt too bad you can't wear sleeveless."  Looking back I know she was trying to protect me from the cruel world and I even caught myself telling my daughter that a time or two before I began to catch myself and make certain not to program her to think that way. I had a wonderful family life and childhood, aware I was a chubby kid, it had little impact on my life until high school. High School was brutal. The kids were awful, back then we didn't have "bullying". It was just something called "life". I remember to this day how terrible it was and how badly I hated going to school each day. I prayed the teacher wouldn't call me to come up to the chalkboard or anything that caused one on one attention be brought on. Unfortunately, there was only so much praying could do to prevent me from kids like Donnie Stephens and his crew.
The day I graduated, I ran from that building so eager to live the abuse behind and embark on phase II of my life, a college atmosphere where I had heard people didn't make fun of people, they actually were there to learn. This proved to be correct, and it was a big relief. But something still didn't feel right. I never had a boyfriend, I never felt pretty, and I was beginning to get curious as to what it felt like. Somewhere around 250 pounds and 20 years old, I realized I was fixing to be 21, the best years of my life, and I knew I didn't want to live them being fat. I went through the gamete of diets and work outs never losing more than 5 pounds here and there.  It was Thanksgiving 1996, I was at my grandmas in Dumas, TX and was fixing to head home. My mom had been to a doctor who prescribed this new "miracle" pill, Phen-Phen, and she wanted me to just "try it". After 'just trying' SO many things, I skeptically took the 2 pills (she gave me 3 days worth) and began the 6 ½ hour drive home. It was around Wichita Falls (about 4 ½ hours from Dumas) that I realized I had Cotton mouth bad, wanted watered and hadn't eaten nor did I want to, in hours!  I also had an incredible amount of energy. Not certain it was from the medication or not, I was leery to get too excited. Mom called that night to ask if I could tell anything, I told her my day and she said "that's the medicine! That's what it does!" The next day, I woke up and took the 2 seemingly magic pills, again, my day passed with full energy and no hunger, as did the next.  By day 3, Mom took me to the doctor she was seeing and I got my own script for Phen-Phen.  I realized I hadn't eaten in 3 days and forced myself to eat a small low calorie meal of some sort. I had this energy though and thought maybe I could use the gym membership I paid for each month. Nervously I went up there and found a little routine I could get into. I couldn't afford a personal trainer, so I would follow one around and listen to the things she would say, and begin practicing many of the techniques I overheard discussed.
I started taking an hour and a half step aerobics class daily, then did 30 mins weight training. I remember looking in all the mirrors as I worked out and watching my body change. It was an amazing sight, especially when you're only used to see weight coming ON not going OFF.  Month 2 came and I did my weigh in and measurement and I had lost 20 more pounds, 50 total. This worked as mere fuel to my fire!  I was scared to eat, afraid that whatever I did eat would cause me to have weight gain, but each day I would drink about 48ozs of water and eat an orange, and for dinner a lean cuisine or similar. Always staying below 900 calories.
Time had quickly passed and after practically living at the gym for 8 months, 7 days a week 2 hours a day, I was getting burned out. Despite the fact I was down to a 14, had lost over 110 pounds and a slew of inches. I thought it would be good for me to take a week or 2 off. I had a whole new wardrobe and loved shopping now. My personality had changed and I was outgoing and brave!  I was a brand new person. During my planned 2 week break off from the gym, news broke about the dangers of Phen-Phen. The FDA banned it.  It was no longer available.  My world of happiness stopped spinning and fear set it. How could they do that to me?!  I struggled to accept the reality and found I couldn't maintain the strenuous workouts daily. I did OK with the diet portion most of the time. I had to keep the weight off. Somehow.
In 1997, about the time Phen-Phen was banned, I met a man who would quickly become my husband. We didn't want to be apart and spent every moment together.  This desire to be together hampered my going to the gym daily, but I was still a beautiful bride and very happy with myself on our wedding day. Over the years, and the birth of our daughter in 1999, I began gaining little bits of weight back here and there.  Before long I was at 285 ponds.  It was horrific.   This is where I made a horrible decision, and though it worked, it's extremely sad it came down to this.
My husband told me of how his brother's wife had dropped a ton of weight recently, by using an illegal drug.  Desperate to be thin, I was willing to risk my life, health and freedom in order to do so.  I began doing this drug, and coupled with the gym, I watched myself fall from a 26 to an 8 in less than a year.  I had definition too which was amazing, I looked GOOD.  My gym even used me in their advertisement in exchange for free membership for life.   Only you don't just start and stop a drug without some consequence.  Problem was, I couldn't stop.  I had a new battle now, another battle.  Over the years 2005-2008 I fought to not regain the weight for the 3rd time, and try to stop what I had started.  But it was scary because I feared gaining it all back. 
 In between these major weight losses, I tried everything from Weight Watchers, to Atkins, to taking Adderall, you name it I tried/risked it.  It did keep me from totally ballooning back up to me worst weight, but again, I caused some other problems..
Long story short, I thought I would constantly be this person who would literally put everything on the line to not gain weight.  When I first heard of WLS, I was jealous because I saw no way I would ever get the chance to have such a surgery.  In 2010 my husband was diagnosed with stage 4 cancer and I immediately stopped caring about myself, my weight, or anything other than him.  He passed away June 30, 2016 and last thing he knew, I was still battling my weight with no answer in sight, he watched me struggle day in and day out mentally and physically.   Making a career change when we knew death was imminent was scary, and I struggled with my new job for months.  Now I see all the blessings it has brought me, like wonderful paid for health care, paid time off to recover, and you can see Gods puzzle fitting together.  This morning I thought, "I would give anything for Cliff to know and see that the battle is over, that I will never have to risk my life to try to fight a few pounds."  This journey is mine, yes, but with each step I take closer to the goal line, I dedicate it to him.  He was my everything; he simply wanted me to find happiness with myself.  I will finally lose weight and keep it off without the use of pills or drugs.  I WILL be healthy. 
Above - Me Sept 10, 2017
Below - Me May 2017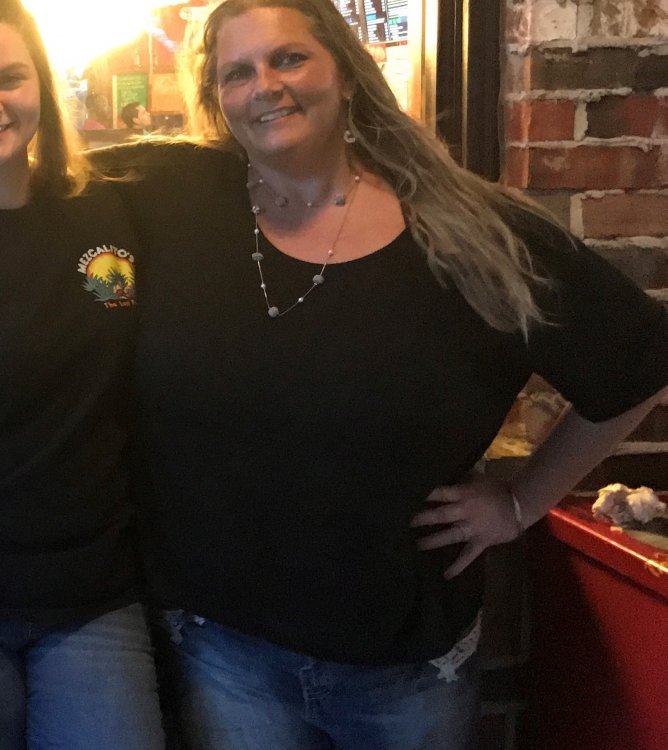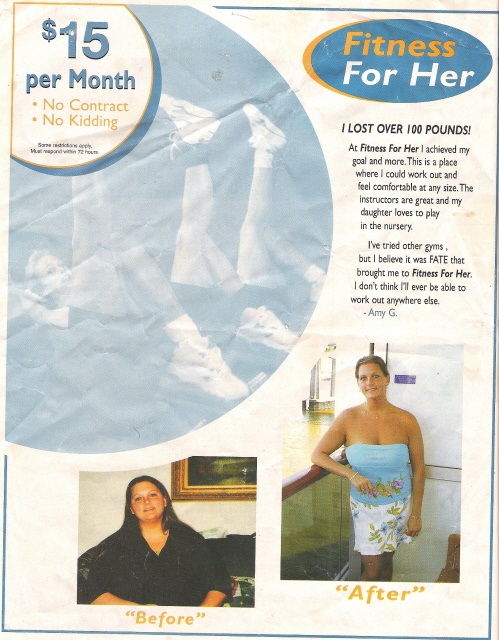 Above - Me in 2005 after going from size 26 to 8.
Me - in last 45 days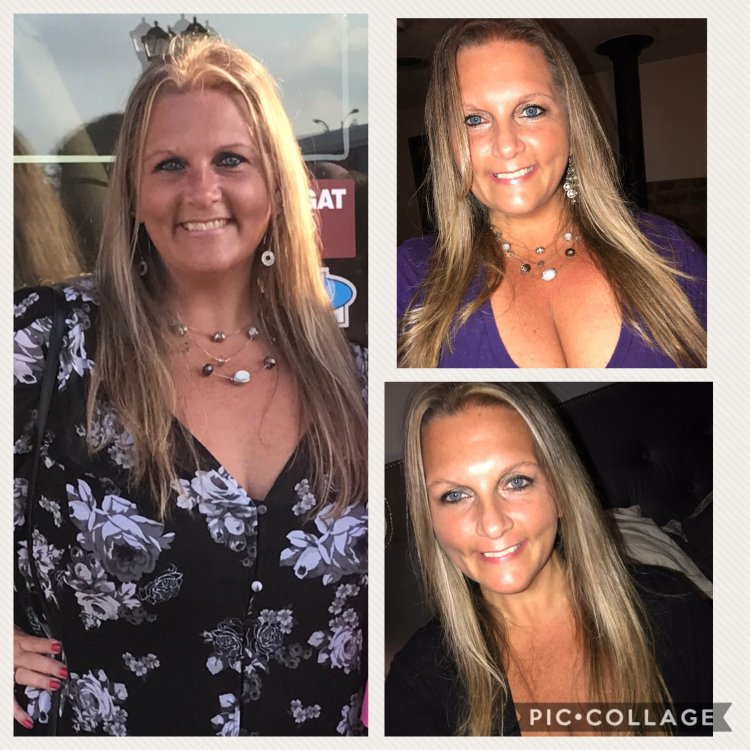 Below - My family 2014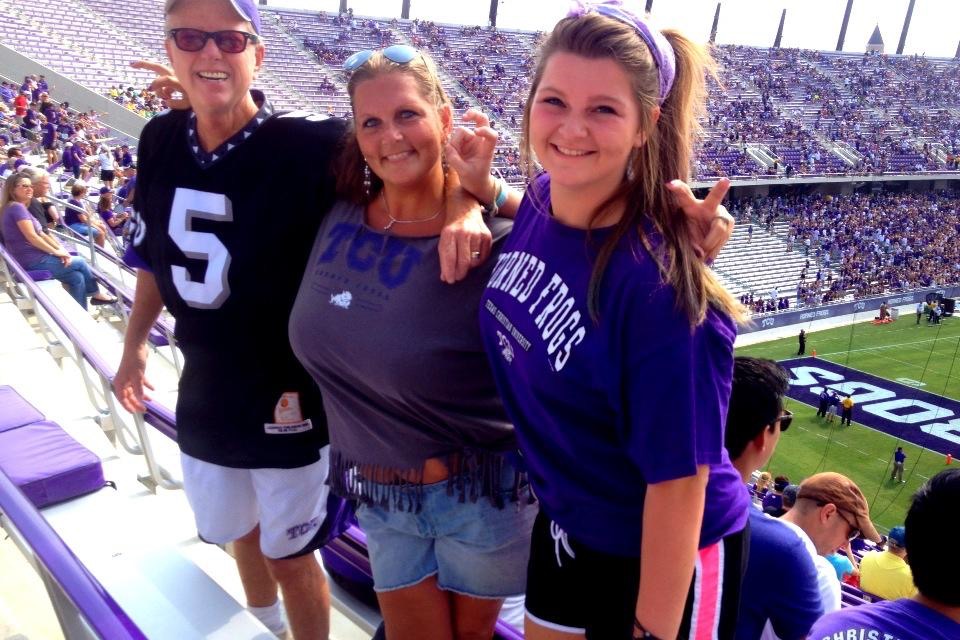 Below - 09.13.17  Day before surgery