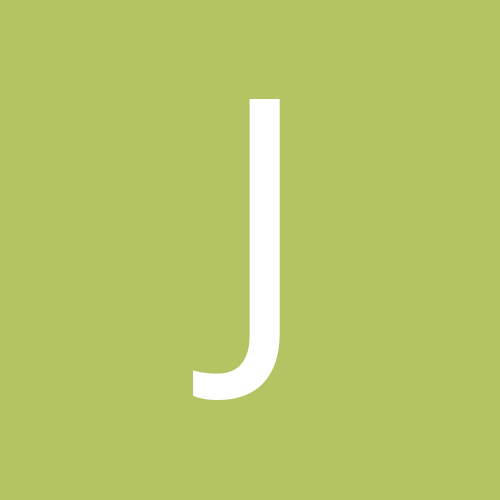 Content Count

21

Joined

Last visited
FluffyChix

reacted to a post in a topic:

I lost 202 pounds in 12 months!

Congrats on the weight loss! What is your experience with excess skin after losing that much weight?

I'm sure there are post out there but I am looking for input from those who have bcbs Alabama. I recently switched jobs and the company insurance covers bariatric surgery. I have looked at my plan but can't find how much it actually covers. For those of you who have it and have used it for your surgery, what % did the insurance pay and how long did you have to wait for the surgery? TIA

Haha that's defiantly ok and yes I did get some info. Thanks for asking.

Frustr8

reacted to a post in a topic:

Can someone please enlighten me.

Frustr8

reacted to a post in a topic:

Medication

GreenTealael

reacted to a post in a topic:

Medication

I have seen post about people revising to bypass because of GERD and other issues. My surgeon only preforms the sleeve. He does 3-5 surgeries a day, 6 days a week and has been doing it since 2006. I have acid reflux from time to time (very minor) and so my biggest concern was having to eventually revise to bypass. After talking to my surgeon and his staff, he can count on one hand out of the thousands he has operated on, how many have had a revision. He actually stated that because of the new diet plan, many people who have GERD actually see it go away. The sleeve is actually not that new. While doing some research, the bypass used to actually be done in steps. The surgeon would go in and do a sleeve, then once that healed, would do the bypass. Once people started seeing great results with just the sleeve, it continued to gain popularity. A lot of people choose bypass because they want to loose a lot, fast. Even though I am overweight, I don't have any health issues yet. I am young (28) and don't have to loose all my weight at once. The sleeve might make me loose slower than the bypass, but will also allow my body to struggle less to keep up. If you read success stories, you will find many who have had the sleeve have done just as well, if not better than the bypass. Best of luck in which ever option you choose.

So I have read multiple post about taking vitamens and supplements post op, but haven't read anything on just general sickness like a cold, flu, stomach virus, etc. Does the dr prescribe normal meds/give shots for people who have had the sleeve done or is there a different route they must take? Has anyone experienced this? I am looking at an August 7th sleeve date. Thanks for the feedback

taylor2021

reacted to a post in a topic:

MEXICO.

Www.endobariatric.com Dr. Alvarez specializes in the sleeve. He has many books and YouTube specials as well as an insta and sc account that he gives information on.

Frustr8

reacted to a post in a topic:

Paying for surgery

I am looking to go to Mexico and have Dr. Alvarez do my sleeve surgery. They have a financing option that will give the money, but the interest rate on the loan is 15.23%. Has anyone went the self pay route and got some type of assistance for the surgery?

I will be using him in the fall hopefully. I have heard nothing but great things and know 3 people who have personally went to him. Check out his "ask Dr A" shows on YouTube. He also has Snapchat and instagram that he and his psychologist and dietitian post on daily. Very informative things. Check him out!

My dad had issues with rash and jock itch. He was at the dermatologist for unrelated issues and the dr told him if he would use the head and shoulders shampoo as a body wash, it would clear up his issue. I also had jock itch since am a bigger guy and still do if I don't use the head nod shoulders. It may not work for everyone but I am a firm believer in it.

I have read many success stories in people your age and older. It's going to be a lifestyle change but don't look at it you will never have your favorite foods again... Most people still enjoy their favorite food but have just changed how much they eat. Best of luck in your journey.

i have been looking into getting wls for about a year now. I have a couple of family members who are 2 years post op and are doing great. They both had the bypass. At first I was one of them people who thought I would be taking the easy way out. As you read and do lots of research, you will find that it's really not the easy way out. It is a tool and you have to work just as hard as the 'tool' does. It's a huge lifestyle change, but one for the better. Don't let what other people say affect your decisions. You have to do it for you. I have decided to go the sleeve route because I don't like the idea of having anything rerouted. Should be setting a date sometime in Jan. My insurance doesn't cover wls here so I had to start looking at other options. While doing so it has opened up a lot more information abt wls in general. This site is very helpful as well and gives a lot of personal experiences. Sorry for the long post. Best of luck in whatever route you decide.

Check into Dr. Alvarez at endobariatric.com. This is who I will be going to after the first of the year. I know several people who have traveled to him to have their surgeries.

Jd101

reacted to a post in a topic:

Male Before and After Pictures

Sherry Rice

reacted to a post in a topic:

Surgery in Mexico?

I know there is a section for surgeries in Mexico but figured it would be seen more in this section. My training coordinator's brother in law had his surgery this past Saturday in Mexico and was back home by Tuesday. His dr was dr Alvarez. Has anyone used him for your surgery or know of anyone that has? Endobariatic.com is his website. He also snap chats his surgeries if the patient wants him to which I think is pretty cool. I am looking at this being my alternative option since my insurance doesn't cover WLS.

zallykatz16

reacted to a post in a topic:

Bummed

So after months of research and reading this forum I had decided to get sleeved. My cousin and I were going to the required seminar at the end of this month. We were going to have the surgery at the same time since she is wanting to do it too. We called to sign up and was told our insurance doesn't cover the surgery. Looking at our insurance policy (we work at Walmart) it says that it does cover it (of course it has requirements which we both meet). When we called to confirm we are told that the surgery is only covered in PA and CA. Kind of bummed now because don't have the money to do it out of pocket and was actually looking forward the future. I'm hoping that maybe soon insurance will decide to cover. Sorry for the long rant.