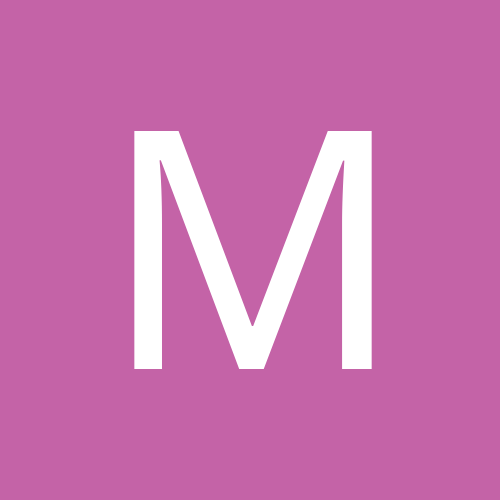 mary1974
Gastric Sleeve Patients
Content Count

16

Joined

Last visited
About mary1974
Rank

Novice


Birthday

05/17/1974
Same here. I'm approx. 9mos post-op and I'm cold almost all the time!

oh my gosh, what a relief to read your posts!! i was dreading asking the doctor about this. my butt was killing me for months after surgery...approx months 3-8. it has gotten better over the past month so i am grateful for that. i was totally not prepared for this experience. not something that came up during our support group but then again who wants to talk about their butt hurting LOL!

Denver NC. anyone near by looking for a workout buddy? I need some accountability/motivation BIG TIME!!

Sparker7

reacted to a post in a topic:

Head Hunger.....it's real!!!

Ldyvenus

reacted to a post in a topic:

Head Hunger.....it's real!!!

njgal

reacted to a post in a topic:

Head Hunger.....it's real!!!

BeTrue83

reacted to a post in a topic:

North Carolina

I'm near Charlotte...Denver actually. My dr has monthly support groups that I am so grateful for. I'm definitely interested in any other kind of support group outside of my dr. Anyone close to Charlotte and want to meet up sometime?

I'm almost 6mos out and the head hunger is so bad for me. I have found myself in a plateau for the past 4-6wks but as I'm reading through these forums I'm realizing my plateau is probably my fault...giving in to the head hunger. I'm thrilled with the weight I've lost so far...77lbs...but I think I can do better with controlling my intake. Originally I came out to the site to look up ACV experiences post-op. Thanks for the reminders everyone. I've really needed this! And I'm gonna try the ACV and see how it goes.

I've been wanting to try this too but concerned about using the ACV post surgery. Especially drinking a whole glass of it! It'd take me an hour

I also had problems with taking in air when I drink or eat. The first two weeks were hard for me. Lots of pain/discomfort. Now I'm about 2 1/2 mos out from surgery and this rarely happens. Just hang in there. It will get better!

I'm just over 7wks post-surgery and I've been having problems with reflux. Started taking Prilosec a week after surgery. A few weeks later tried to taper off. I hate taking meds! Well, I started having problems again...however I think its because I started back with drinking coffee last week. So, I'm back on Prilosec and off the coffee. I was encouraged to read a few posts back that sometimes it just takes a while for our bodies to get leveled out with this whole acid thing after surgery. I'm sure praying so! I was so happy to have coffee back in my life after almost 2months with out it! But, I'm down 50lbs total since I started this journey so I suppose I can't complain too much! Wishing everyone the best on their recovery!

Oh that is great! The time will just fly by for you. It certainly has for me!! It's so nice to have people in the area to talk to thru this life changing experience.

Yeah, I'm kinda dreading that part. I keep hearing so many people say it was hard the first couple of weeks after surgery but then it gets a lot better. How long did you have to do the liquid diet before surgery? I'm doing 4 weeks. Its been kinda odd because I dont have specific food cravings, I just want something of substance to chew on LOL!

Yes, I'm doing the sleeve on Thurs with Dr Heider.

That's great! Im doing the sleeve but hope I can say that I'm down over 100lbs soon too

April 13th! Excited and nervous and everything in between 😊😟

mary1974

reacted to a post in a topic:

North Charlotte/Lake Norman in NC??

Yes, I am. How did you surgery go and how are you getting along now?

Surgery set for 04/13. Anyone else from the area???